Sometimes the best-laid plans are the most easily broken, and sometimes an overly-anal Virgo needs to be put in his place when it comes to scheduling fun and spontaneous enjoyment. The universe taught me that lesson as Kira and I set out on a three-day Holiday Stroll that had been meticulously-plotted – the itinerary printed out on green cardstock. From the very beginning – a canceled cocktail toast at the Liberty Hotel (we did it at the condo instead, so she could drop off her bags) – to the very end (a mad-dash to get Kira on the train back to Attleboro) it was a comedy of errors, resulting in the least-followed itinerary ever created. Yet somehow it was one of the most fun weekends I've had in a while, and that's about the only thing I could have guaranteed from the beginning.
As mentioned, the very first activity of the evening – a kick-off toast at the Liberty followed by a walk up Charles Street – was substituted by Kira's arrival at the condo. We sat for a moment amidst the lights and decorations, toasting with a Campari orange before heading out into the clear night air.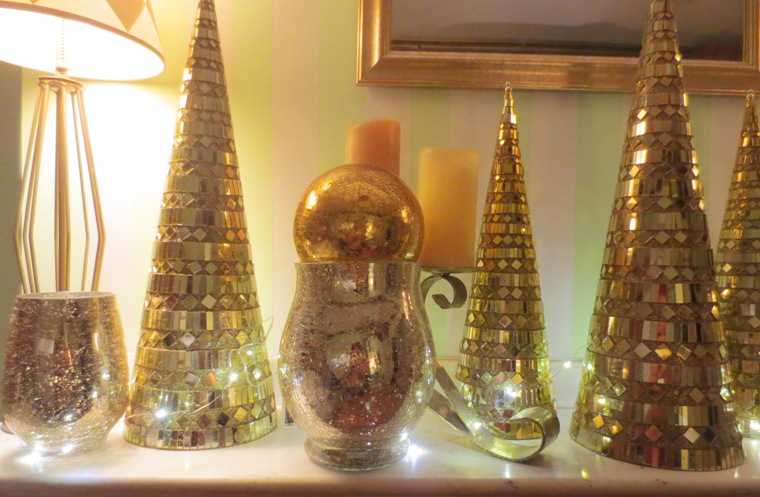 Mother Nature must have been making up for her atrocious behavior last winter, as many of the leaves were still on the trees, illuminated now by Christmas lights and lending additional color to the dim days leading up to the shortest of the year.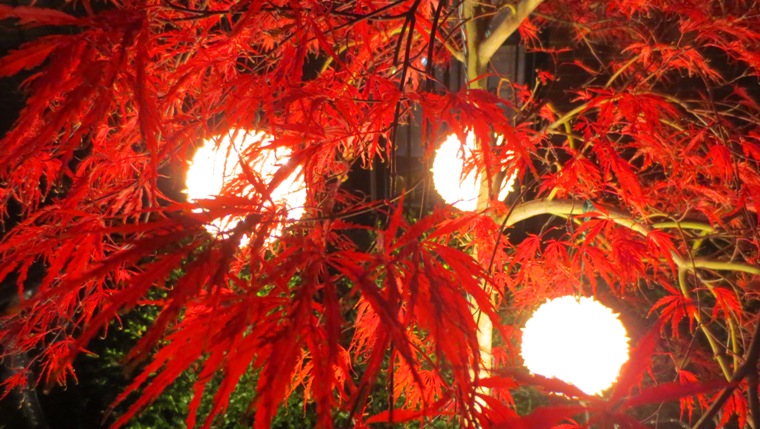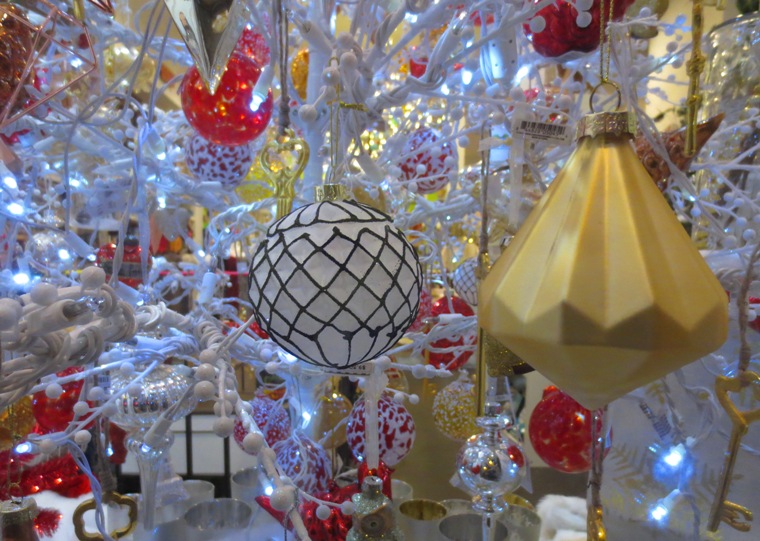 The storefronts were lit from within, even though all were closed at the late hour. We hustled deeper into the South End, to The Elephant Walk restaurant, where plates of warm Cambodian food awaited the weary traveler.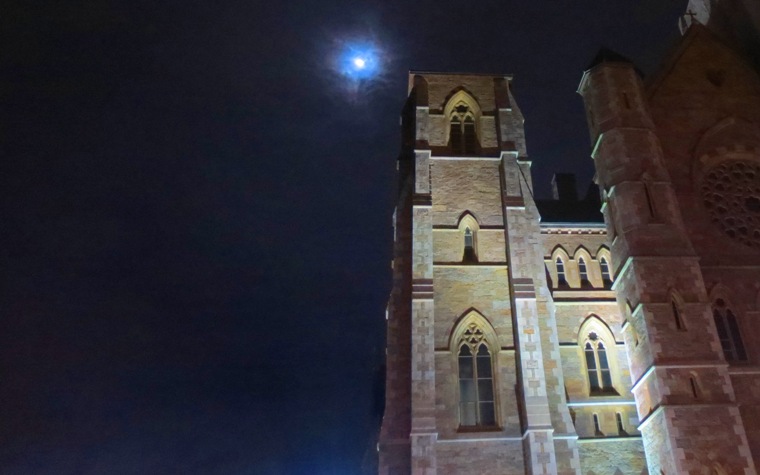 Across the street, a church glowed beneath the light of the moon. That treacherous moon, which would wreak its havoc with our plans the entire weekend, sprinkled her crazy light over our progression. Yet even a walk into winter can be a pleasant experience when you don't have to do it alone.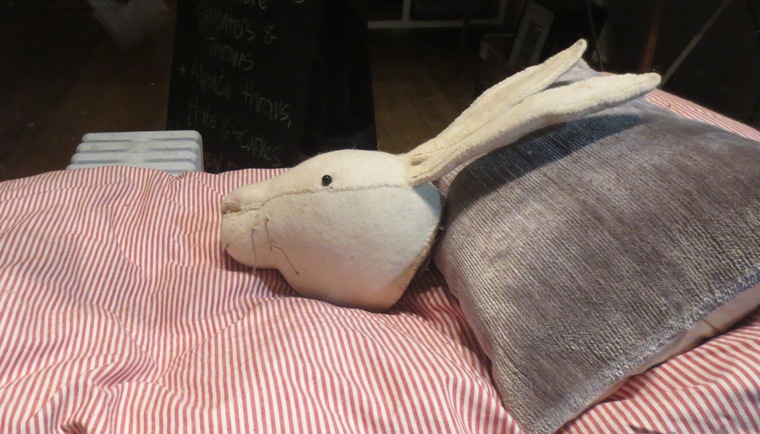 Taking our cue from this headless bunny, we headed back to the condo for some rest and shut-eye, and a super-late viewing of 'Love Actually' – which will likely not make the holiday tradition list. It's just too much. Of course, we stayed up to watch the end – all the way past the 2 AM mark – a first. We make bedtime exceptions for the holiday stroll.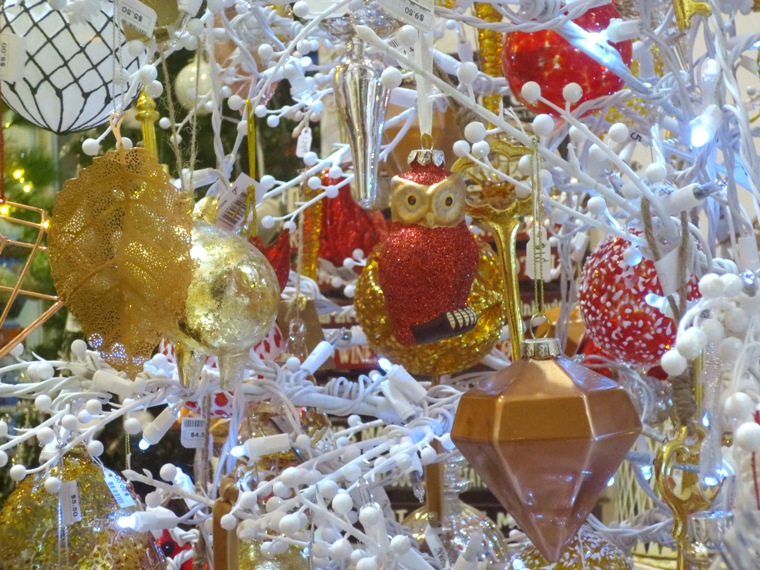 {To be continued…}
Back to Blog