It's strange that I should remember events that happened twenty years ago better than I remember what happened yesterday, but that's what being 40 years old does to a person, and quite frankly things often seemed a lot more exciting then. Well, not so much exciting as simply less predictable. In November of 1995, when I was first moving into the Boston condo, things were decidedly chaotic, even if it was mostly on an emotional plane. (That particular plane has never been exactly stable anyway.)
Madonna, aiming for a softer, quieter image in the months leading up to 'Evita' had released her first compilation of ballads, 'Something to Remember' and I traveled into Boston to pick up a copy from Newbury Comics. Back then there was a store by Government Center (before the one at Quincy Market opened). It was a drab, gray day – typical of a New England November, and a slight mist was hanging in the air. Not even falling, really, it was more like a very thick fog that disappeared as soon as you tried to disappear into it. I walked by the unremarkable City Hall building, surrounded by further drabness, and the city felt shrouded in a sheath of gray, everything muted and quiet like the murky beginning of the album.
Pausing at the top of the stairs that led down to Faneuil Hall I opened up the liner notes and read the songs she had chosen for this one, looking at the elegant photos and wardrobe  from her recent Versace shoot. Each entry would eventually have its own memory attached to it. The new ones would have theirs as well, even if I didn't know them yet. Together, they were a way of looking back…
1. I Want You
3. Take A Bow
4. You'll See
6. This Used To Be My Playground
7. Live To Tell
8. Love Don't Live Here Anymore
9. Something To Remember
10. Forbidden Love
11. One More Chance
12. Rain
13. Oh Father
14. I Want You (orchestral version)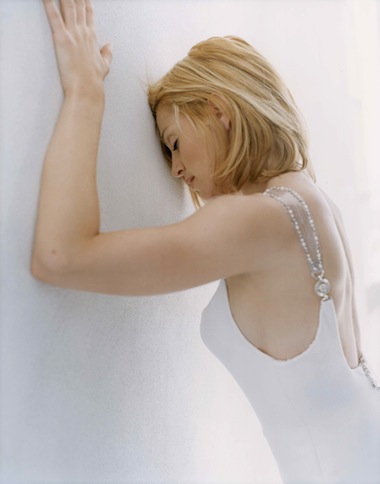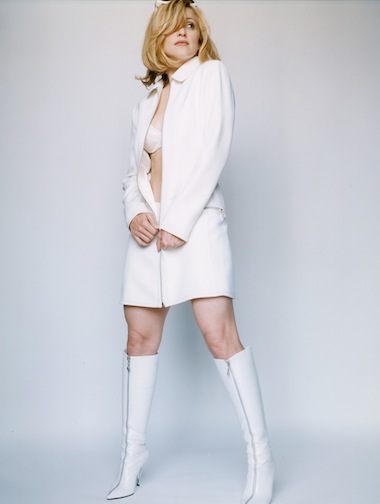 I looked around as Madonna's collaboration with Massive Attack percolated in my ears. Across the expanse, I could see the beginnings of the walk that would lead to Beacon Hill, where the first man I ever kissed might have still lived. I'd lost track of him the year before. He almost broke my heart, but I was not yet bitter. I wondered, as I often did, what had or would become of him. Beneath his plain white sheets, in the sunny then dark fall in which we met, there had been some measure of love, or at least some fleeting bit of affection that might pass as love for the very desperate (of which I had to count myself). He was gone now, and would remain so, but that was ok. I mean, I was ok with it by that time.
Turning back and looking down over the cobblestone patch that marked the entrance to Faneuil Hall and Quincy Market, I thought of my mother. She had first taken us there a number of years ago, and we had stayed at a Holiday Inn just a few streets down. We watched 'E.T.' in the movie theater, and my brother and she had cried. I forced myself not to, knowing that once I started I might never stop. We'd gone to Quincy Market and ate pizza in the food hall. The bull markets fascinated us with their useless and overpriced items, and shops like The Nature Company and Geoclassics held allure with their semi-precious stones and minerals. Even in the midst of Boston, the pull of nature held me rapt as a kid. I went through a few visits in my head, as 'I'll Remember' played in the background.
By the time 'Take A Bow' began, I was walking down the stairs, covered in the finest mist blowing in from the harbor. This was only the beginning. A Boston winter was rarely an easy time. Far worse was in store for us, and the foam-capped sea, tumultuous and churning, mirrored the raging heart, and all of it under the lunacy of the moon made for a memorable few months. As soft and quiet as these ballads were, beneath them roared an emotional tempest. Yet because I did not know what was to come, I faced it all with some foolhardy courage, born from sheer ignorance, and fostered in unwitting innocence. I was only twenty years old.
Twenty years later, I still remember.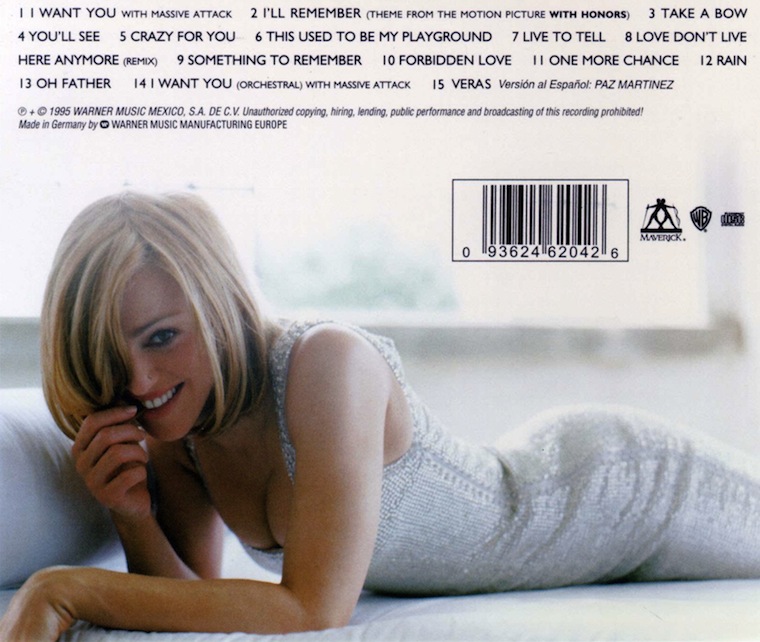 Back to Blog