Heirloom tomatoes are known as much for their unique, and quite varied, style as they are for their taste, and are best left without some additional crazy-ass culinary adornment. At the local Price Chopper (consider the source) they rang up as "Ugly Tomatoes" which seemed rather mean-spirited. I think they are beautiful, especially when the red and yellow pigments do battle in a riot of circus-like stripes, and the puckered ribbing leaves wavy designs along a cut slice. Give me gorgeous, flawed, natural imperfection over perfectly-proportionate precision any day.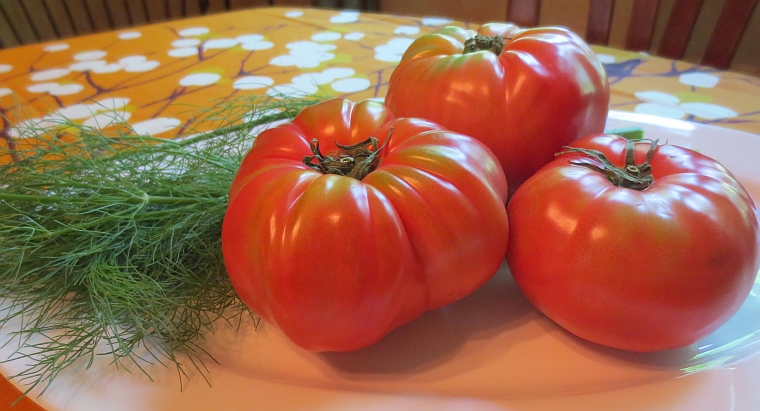 Originally I was going to cut them up and add them to a salad, but they were too pretty to get lost in that wilderness. A friend advised that I keep them separate on their own platter, slicing them and arranging them as seen here, then amending just slightly with some basic ingredients.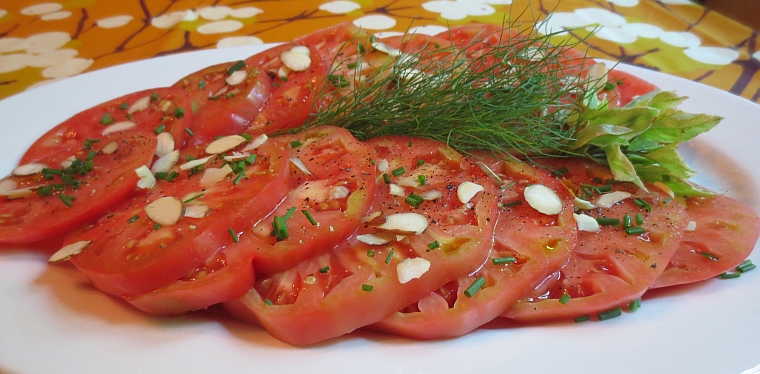 A light drizzling of olive oil was a good place to begin, but it was the second addition that was the real revelation: white balsamic vinegar. I thought I might get away with a champagne wine vinegar, but was advised it wouldn't be quite as sweet. This turned out to be true. The difference was profound. Sprinkled with some salt and pepper, a few chives from the garden and some sliced almonds, the tomato dish was complete.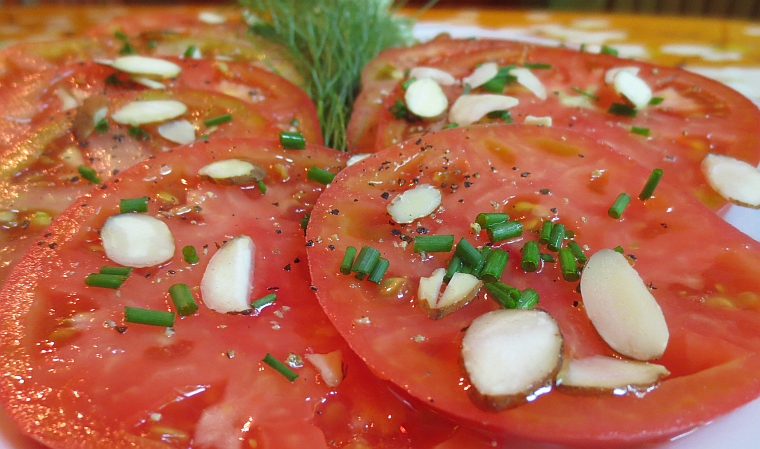 Garnished with a sprig of pesto basil (also from the garden) and the foliage of a fennel bulb (coming up), it was ready to serve. It's the perfect summer accompaniment, but substantial enough to stand alone as a light meal. For swimsuit season, that's exactly what is needed.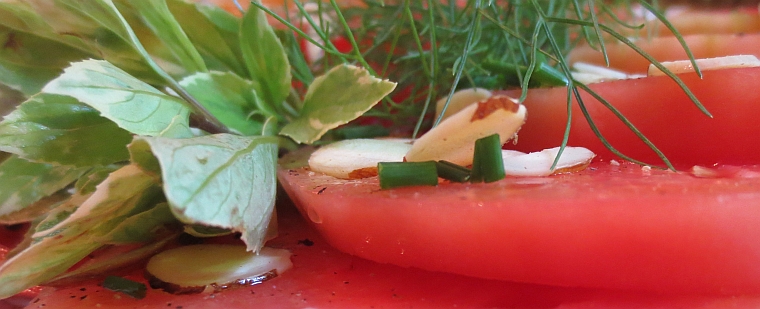 Back to Blog