At every milestone event in my life, it somehow happens, whether by chance or conspiracy, that I find myself alone for a few moments. Sometimes the moment is intentionally orchestrated, as was the case with this window of time on my 40th birthday, whereby I made my way to the Boston Public Garden and took a quick tour through the waning afternoon beauty.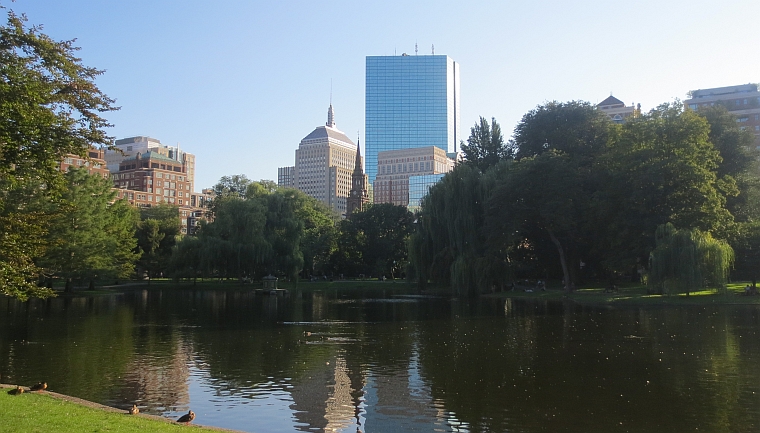 For some reason, Boston always seems prettiest when viewed from the Public Garden. Whether it's surrounded by the verdant ripe green of summer, or the bare-limbed stark gray of winter, the Garden frames the city in a majestic manner that no other standpoint affords.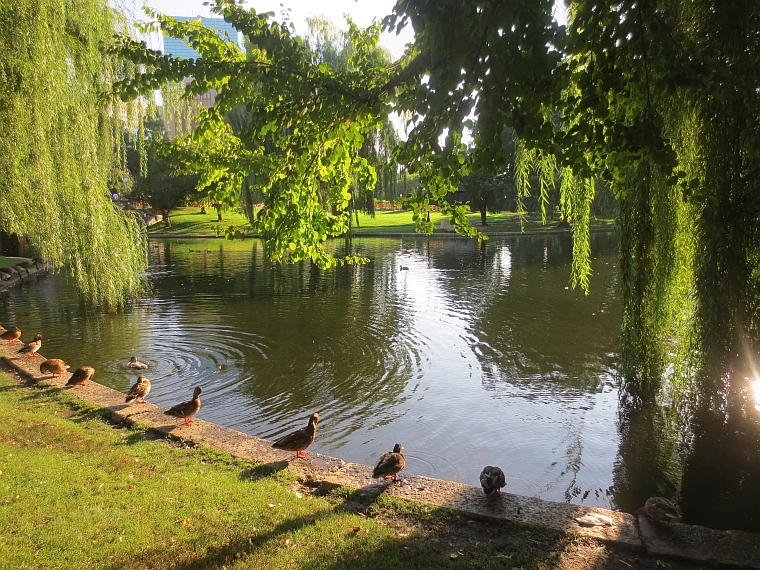 A line-up of fowl stood sentinel on the shore of the pond leading up to the footbridge. They took in the afternoon sun as it slanted through the drapes of a willow tree.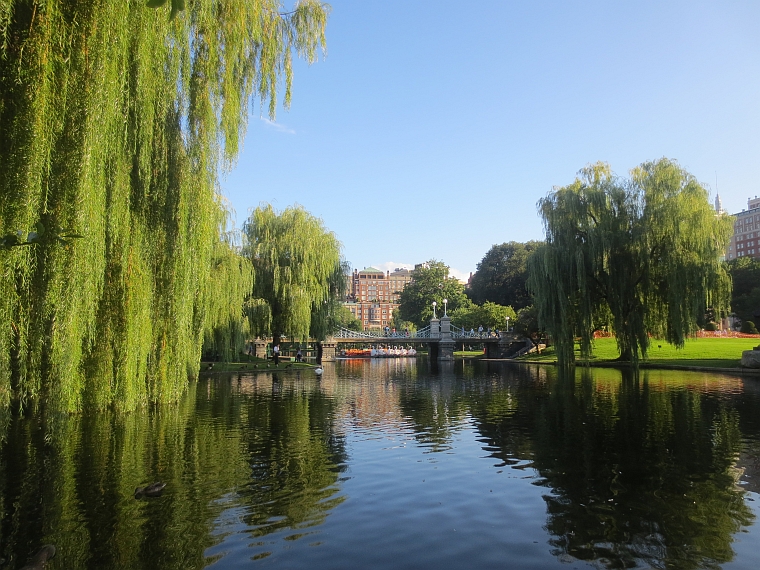 Of all the times to be in the Garden, this may be one of the most magical. The early morning sunlight is also a thing of beauty, but there's something richer about the light just before it goes.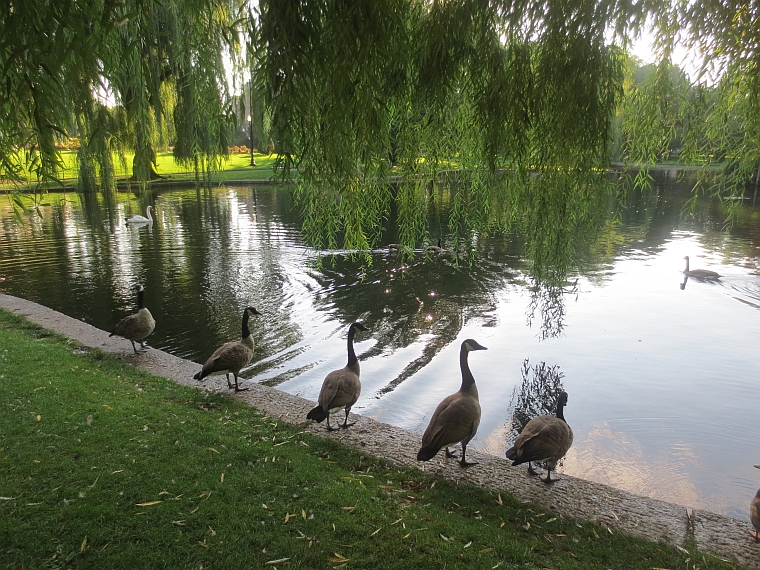 After the ducks and the geese, there was one special friend dressed in white that I longed to see.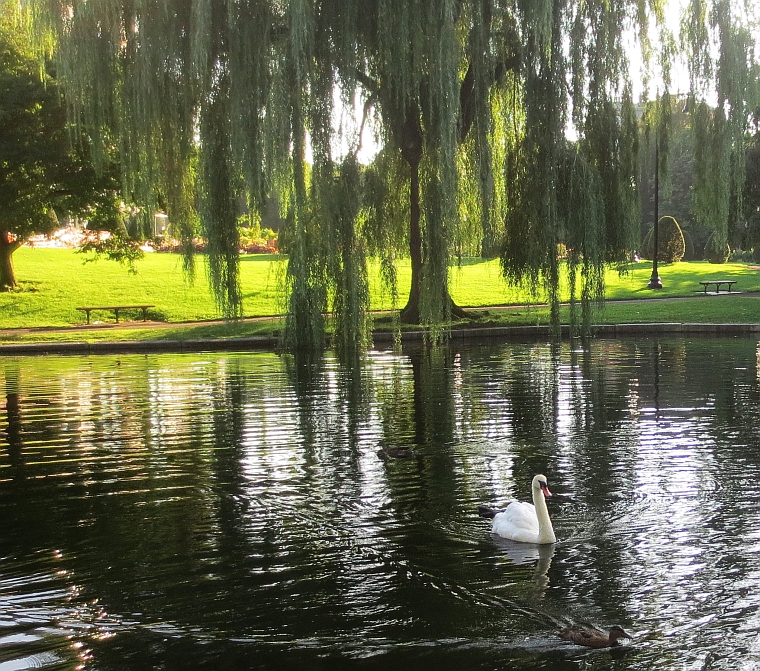 A birthday greeting, perhaps, from an old friend.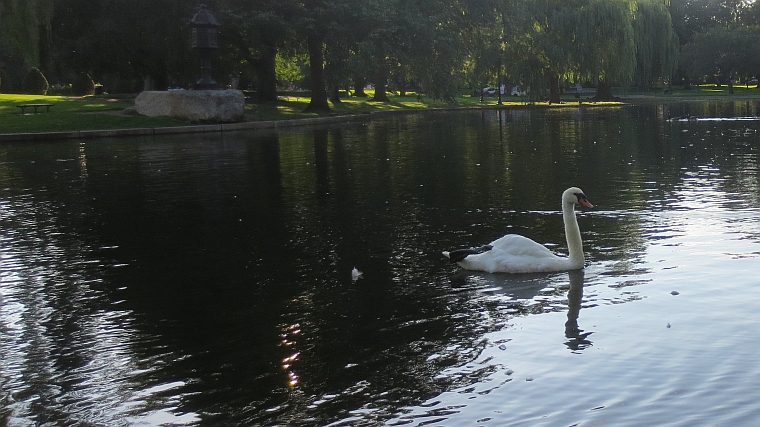 Back to Blog