A sooner-than-expected return to New York comes in the form of this weekend's quick jaunt to the city, where I'll be hanging out with Chris and Suzie, and seeing 'Here Lies Love' – the Imelda Marcos musical currently playing Off-Broadway at The Public Theater. That's right, an Imelda Marcos musical. I've been keeping my eye on this production for a while now – and it almost made it into last year's plans with Mom, but it was sold out. When it reopened a short time ago, I decided that I needed to see it, and who better than Suzie and Chris to join me? The old team will be back in business.
The last time I was Off-Broadway was for the original run of 'Hedwig and the Angry Inch', and prior to that it was to see Greg Louganis in 'The Only Thing Worse You Could Have Told Me.' (I'd always intended to drag Suzie to 'Naked Boys Singing' but so far she's escaped that fun fate.)
As for Ms. Marcos, she has, for reasons both obvious and hidden, been an inspiration. First, there is the Filipino connection. I've been to the country and the city where she reigned. I've seen some of the things she's seen. I come from a large family whose majority of members still live there. Second, there are those shoes – so many shoes, so little time. I know the love of fancy footwear. Third, there is that image. The albatross from which she can never escape. A combination of misunderstanding, misbehavior, and Ms. Dictator. I know that cage, I've felt those shackles, and I've battled that pesky bird. Regardless of questionable morality and any poor decisions she may have made (the Marcos regime, of which she was an integral part, admittedly did commit many atrocities), she was just a person, who came from another province of the Philippines, but became something more. Whether she deserved it or not (the good and the bad that would eventually befall her) I cannot believe that there weren't moments of noble intent, flashes of being a charitable person. We're all capable of a few glimmers of goodness. After all, dictators and their wives aren't born, they're created, often by the very people who end up vilifying them.
I think it was a photograph in Time Magazine or Newsweek, in a cover story on Ms. Marcos, that originally captured my interest. It wasn't the long rows of shoes or the expansive closets, it wasn't in her grand chignon or the flowers in said chignon – it was a simple photo of her bathtub: richly appointed and peaceful, elegant but not ostentatious, surrounded by lush plants, and filled with bubbles. It was the look of luxury, the look of success, the look of beauty that then and there became the main goal of my life. It presented a glimpse of the Pretty.
At the time (and I was only in sixth grade) I set about to making my bathroom into something approximating that vision. A strappy dracaena drooped in the corner of the bathtub. I wiped out a spiderweb from another corner, along with its long-dessicated maker. I piled decorative shell-shaped soaps along the sink, inhaling their flowery scent and wondering if this is what Imelda smelled when she swooped into her toilette. I folded fluffy washcloths into neat triangles, arranging them carefully along the towel holder. And when it was done, I looked around and felt supremely disappointed.
It was grandly delusional, it was fabulously frivolous, and it was voraciously vacuous. Even when filled with warm water and bubbles, my bath was empty. It echoed with loneliness and solitude. There was no one to see. It was then that I realized all the pretty shoes in the world could not stamp out the longings of the heart.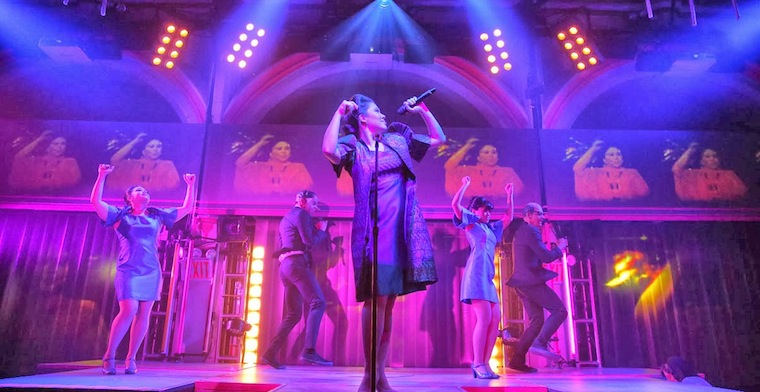 Back to Blog