This red union suit has all the cozy accoutrements for holiday slumbering, including an easy-access opening to the poop-chute. Not sure what the historical significance or reason for the design is other than the crude aforementioned descriptor of butt jobs, but I'm all for the cheeky reveal. A union suit is the adult sleeper, a button-up (or down) onesie that brings back holiday memories and cozy recollections of the nights before and after Christmas.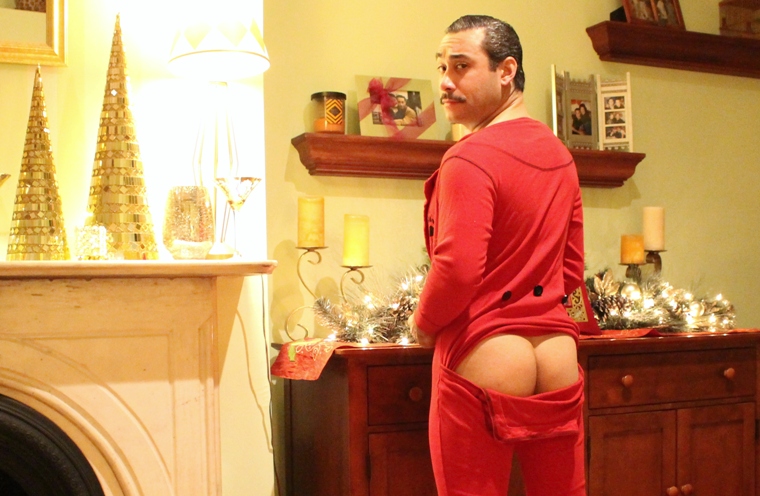 There are others that have worn it much better than me, and more power to them. This is one outfit that proves more utilitarian than fashion-forward. On chilly nights alone in the condo (because this is not one for public consumption, in person anyway) it's the perfect bit of comfort fashion. Like comfort food, it may not be pretty but it gets the job done. For the winter season, I'm willing to forego the rules of fashion and settle for function.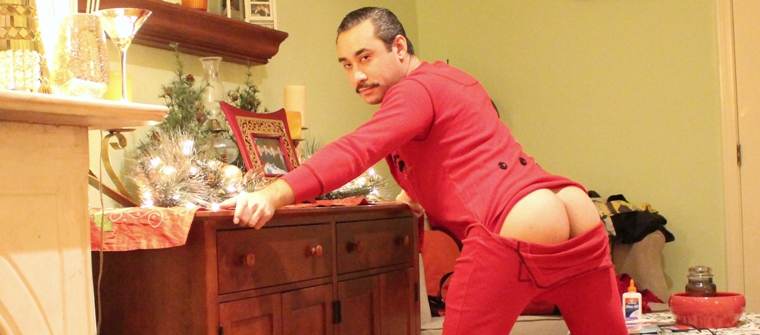 As for that booty-baring butt-flap, it's the stuff of Christmas cards and whimsy, and I'm all the more enchanted by it for those very reasons. Maybe someday I'll wear it to a Christmas party after all. The older I get, the less concerned I am about the breeze around my ass.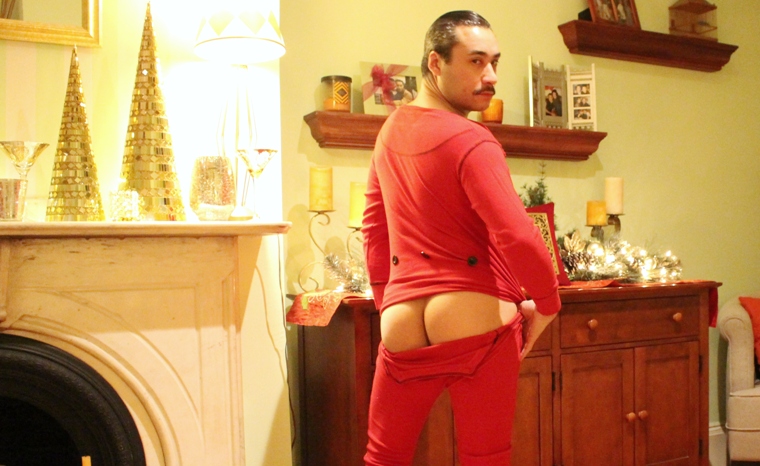 Back to Blog