Up until now, every year Madonna has appeared at the Met Gala she has been an absolute arresting vision. From her kick-ass punk spin to her demure 'I'm a director' mode, she's always managed to rise above the already-upper-echelon of the highest night of fashion. This year, though, she wasn't as spectacular as she usually is. An admission upfront: I absolutely loathe writing on dresses. It looks cheap and haphazard and has no place at the Met Gala. I don't care if you're SJP and Oscar de la Renta. I HATE IT. So I can't get behind Madonna's Rebel Heart get-up. The hair and make-up are flawless, and the woman looks like a miracle at 56 years of age, but the dress is just a downer for me.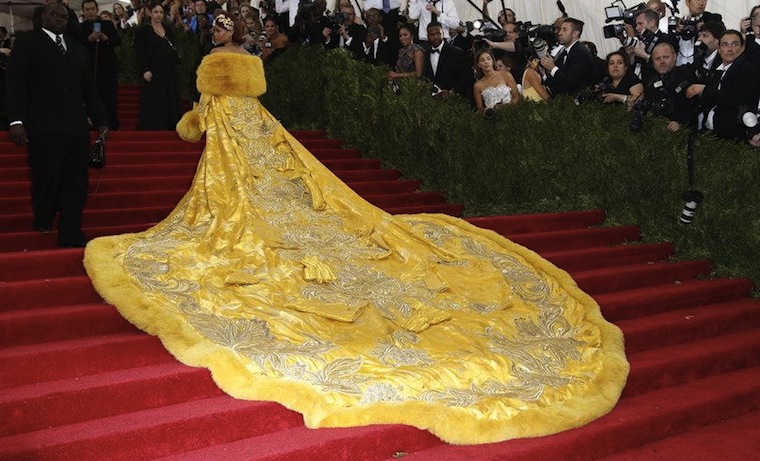 Step aside – everyone, because it's not gonna fit otherwise – for Rihanna. Now THIS is how to capture the red carpet. Spinning in that thing would prove impossible (if highly entertaining to watch) but that's totally beside the gorgeous point. This stunner is a showpiece designed to be seen and admired and worn for a dramatic entrance and staircase. Rihanna took the moment and ran (slowly and carefully) with it.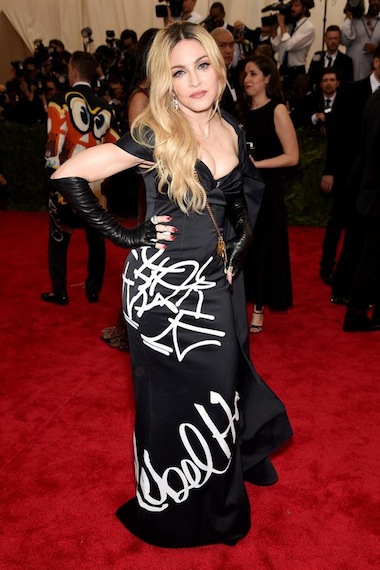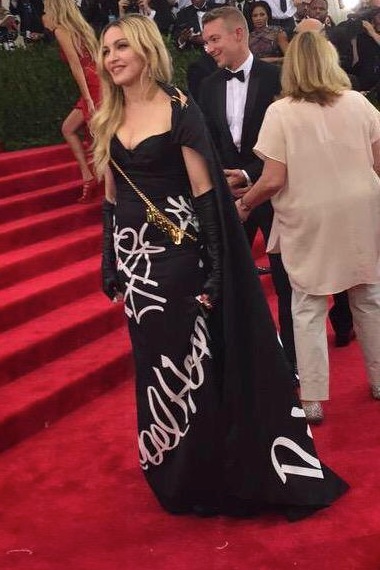 Don't count Madonna out just yet though. Her group photo with Katy Perry and, wait for it, Lady Gaga, will put her ahead of all the dresses. That's just the way it is. Bow down, bow down, bow down.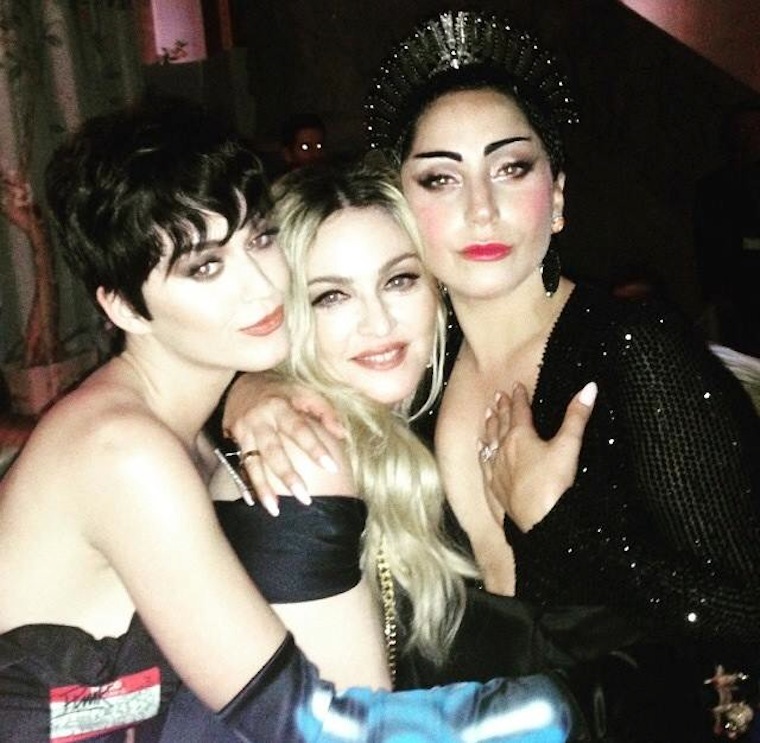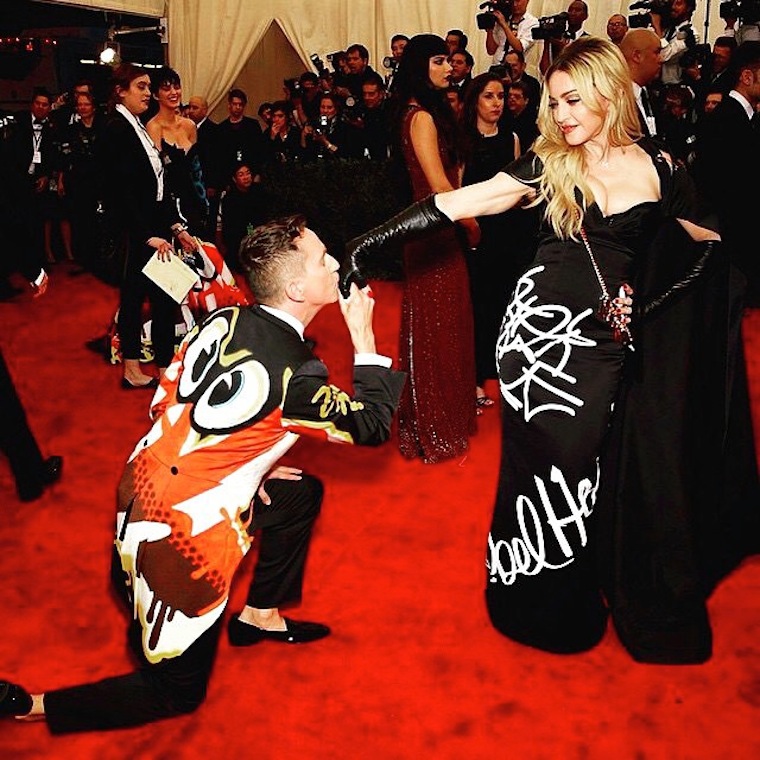 Back to Blog