Behold, the magnificence of the almighty 12" Extended mix of Madonna's 'Like A Prayer' – back when remixes retained the original integrity of a song instead of deconstructing them to the point of unrecognizable beats and samples. This one begins with the basic guitar chords, slowly building to the immortal opening lines and bridge, "Life is a mystery, Everyone must stand alone…" I still get chills every time I hear it. Listen through to the end, when the one and only Prince provides guitar licks  to take the song to another level – the holy grail of rock 'n' roll.
This is 'Like a Prayer' season. The album was released in March of 1989, back when I was thirteen years old. According to Jewish lore, by way of Madonna, thirteen is the age when one's soul solidifies, and you become the core of the person you are destined to be. It's only fitting then that thirteen was when 'Like A Prayer' came into my world. There's no need to go into everything I've already written on the song, but every year at this time I recall those magical days when it was first released.
The arrival of spring after a trying winter is almost a religious event. Madonna's 'Like A Prayer' album was a similar exercise in spiritual salvation through the art of pop music. Its quartet of top-ten singles remains a cornerstone and highlight of a storied and impressive career ('Like A Prayer', 'Express Yourself', 'Cherish', and 'Keep It Together'). It may, however, be the album as a whole that solidified Madonna's stature as serious artist, one to be reckoned with for the long haul, and one destined for the historical firmament.
Take the heart-wrenching double-punch of 'Promise To Try' and 'Oh Father' – those two songs alone won over  her harshest critics, at least for the moment. The whimsical 'Dear Jessie' offered a softer side to the woman who rarely revealed a vulnerable or nurturing nature. At the time the most revealing track was likely 'Til Death Do Us Part' – the brittle examination of a marriage gone to wreck – and it's a harrowing but brilliant song that races along and raises as many questions as it purports to answer. This was the first Madonna record that earned her almost universal praise. (Even B-side 'Supernatural' held its other-worldly charms.)
All in all, the 'Like A Prayer' album was a cathartic collection of songs designed to exorcize Madonna's demons past and present, and going on such an intensely personal journey helped us all work some stuff out. At the turn from winter to spring, it thawed the coldest of hearts and melted the most frigid of countenances.
IT'S LIKE A DREAM
NO END AND NO BEGINNING…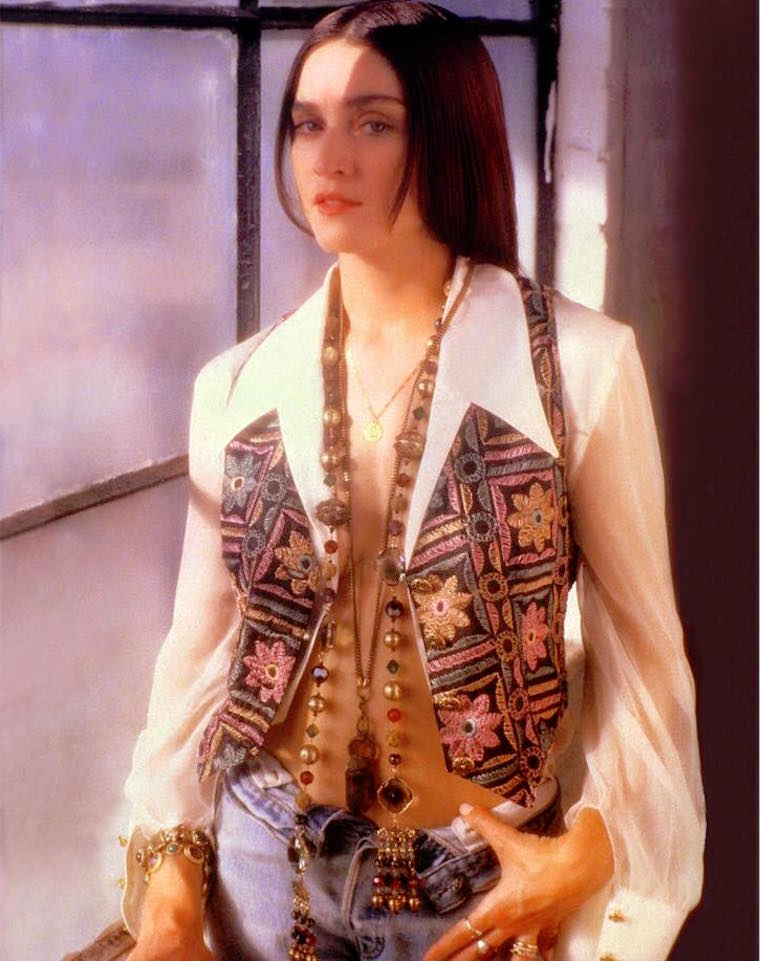 Back to Blog