{Note: The Madonna Timeline is an ongoing feature, where I put the iPod on shuffle, and write a little anecdote on whatever was going on in my life when that Madonna song was released and/or came to prominence in my mind.}
I GOT BROTHERS, I GOT SOME SISTERS TOO
STUCK IN THE MIDDLE, TELL YOU WHAT I'M GONNA DO
GONNA GET OUT OF HERE, I'M GONNA LEAVE THEIS PLACE
SO I CAN FORGET EVERY SINGLE HUNGRY FACE.
Finally, the iPod has reached the magnificent 'Like A Prayer' album, albeit it with one of its weaker songs. "Keep It Together" was the last single from the 1989 album, and I have one distinct Boston memory of it. We were in the city staying at the Copley Marriott or the Westin – I can't remember which (back then they blended into one, and were actually affordable). I was old enough to go off on my own, as was my brother, so we had gone our separate ways.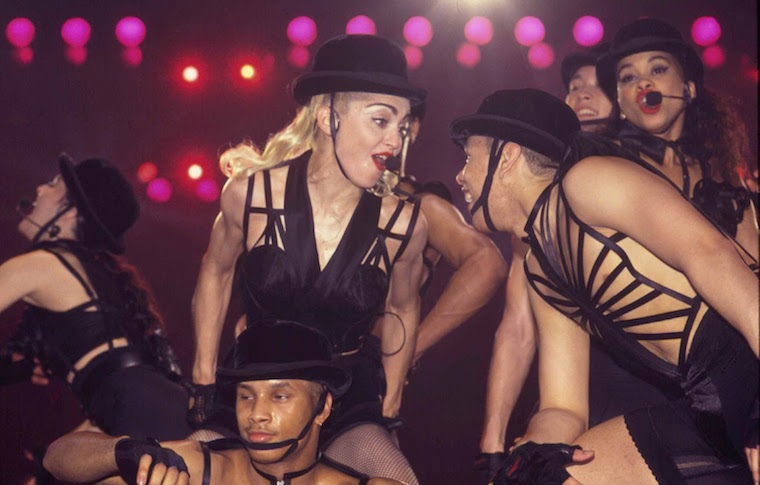 I'M TIRED OF SHARING ALL THE HAND-ME-DOWNS,
TO GET ATTENTION I MUST ALWAYS BE THE CLOWN
I WANNA BE DIFFERENT, I WANNA BE ON MY OWN
BUT DADDY SAID LISTEN, YOU WILL ALWAYS HAVE A HOME.
It was near the end of winter, and just starting to get warmer. I found myself in the Downtown Crossing/Chinatown area as dusk settled, and it was starting to get dark. There were a few brief moments of panic, when I got a bit turned around, and for a barely-teenaged kid that can seem harrowing, but I held it together and kept walking, sure I'd find something familiar, and soon enough I did.
Back on the T, I arrived at Copley and went into the Mall, all brightly lit and warm. At the time, there was a card/gift shop where the back of Louis Vuitton now extends. I went in there, browsed the novelties, and "Keep It Together" came on over the radio, filling the store with Madonna. It was the perfect end to the day.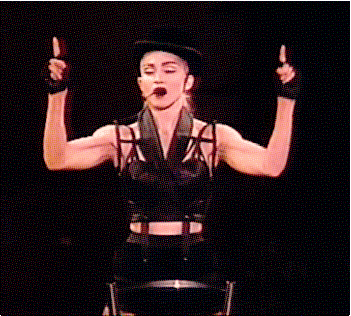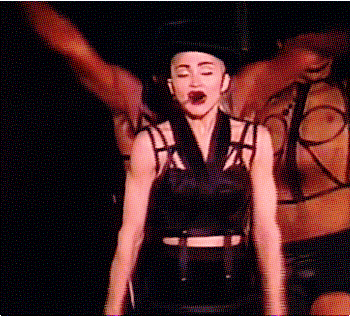 I HIT THE BIG TIME, BUT I STILL GET THE BLUES
EVERYONE'S A STRANGER, CITY LIFE CAN GET TO YOU
PEOPLE CAN BE SO COLD, NEVER WANT TO TURN YOUR BACK
JUST GIVING TO GET SOMETHING, ALWAYS WANTING SOMETHING BACK.
Madonna went on to perform the song as the encore/finale to her Blonde Ambition Tour (which also closed 'Truth or Dare') in a 'Cabaret'-inspired bondage-costumed extravaganza (as outfitted by the great Jean Paul Gaultier).
WHEN I LOOK BACK ON ALL THE MISERY,
AND ALL THE HEARTACHE THAT THEY BROUGHT TO ME,
I WOULDN'T CHANGE IT FOR ANOTHER CHANCE
CAUSE BLOOD IS THICKER THAN ANY OTHER CIRCUMSTANCE.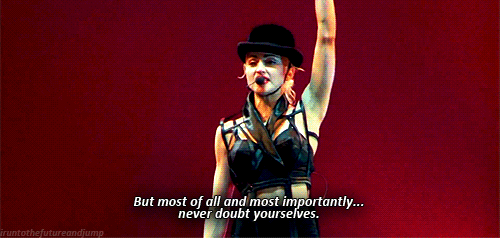 Song #5: Keep It Together – Winter 1990
Back to Blog