During Lent we had to attend the Stations of the Cross every Friday night. It was definitely a buzz-kill for the start of a weekend, but so much Catholic guilt was ingrained in my head that I felt it was the least I could do for the guy who died for my sins. I liked to sit under the third station, where Jesus falls for the first time (no gentle Veronica-wiping-the-face-of-Jesus for me.) That's when I wasn't serving as an altar boy and carrying a candle around (which, if one wasn't careful, would drip hot wax onto little fingers – another danger I somehow skirted during a childhood in the Catholic church.) Lent was a somber time, arriving at the end of winter, part of the seemingly-endless trudge toward spring, and coupled with the dark, mysterious story of the crucifixion of Jesus and the subsequent resurrection.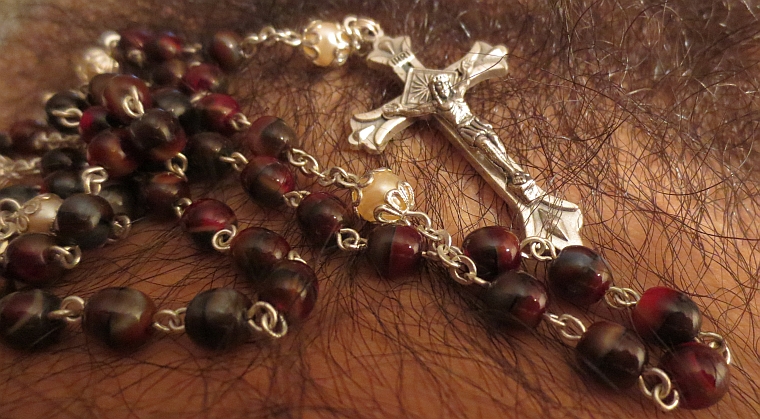 The scent of incense hung in the church during these weeks, a product of the swinging censer for all those Stations of the Cross. Part magic, part faith ~ part mysticism, part blind-belief ~ it was a time cloaked in shadows and smoke, where candlelight offered both hope and danger, and the flickering flames revealed either a smile or the stern consternation of the priest.
By 1989 I was nearing the latter portion of a rather long stint as an altar boy – soon I would age out of what was acceptable. Younger boys would take my place, though none could do what I did. The anticipatory appearance with the Gospel, before the priest had to snap his fingers… the ringing of the bells just as his hands began moving over the offerings… the tricky maneuvering of the cassock when traversing the steps leading up to the altar – these were things that no one taught, that you had to learn and feel out for yourself – and they marked the distinctions between a good altar boy and a great one. I prided myself on being a great one.
Perhaps too good – early on in my serving career, the priest was short of boys for a special feast day, but I was too new to feel confident enough to perform, and rather than make a mistake, I refused to serve at all. I said no to Father! (And not just because I had winter moon boots on that simply would not work under the cassock – though that did play a certain part in my decision.) From that moment on, though, I was devoted, serving almost every single week to make up for it. That's the beauty and the madness of indoctrinated religion. Those ravines of guilt run deep.
I didn't know at the time that all these religious issues – the questions of faith, the tenets of Catholicism, the blind reverence and obedience – would come to burning life by the namesake of the Mother of God Herself – for it was at this time of the year that it arrived. The song, the album, and one of the greatest Madonna moments ever recorded: on the 25th anniversary of its release, tomorrow's Madonna Timeline is 'Like A Prayer.'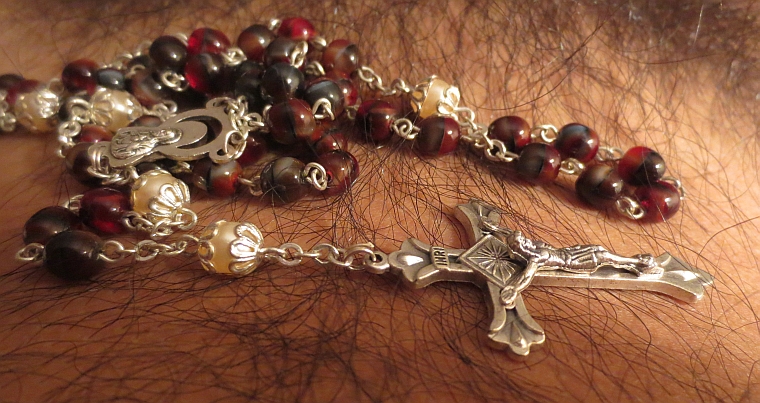 Everyone must stand alone…
Back to Blog