Thus it begins: the holiday season.
Give in to love or live in fear.
If you're with me, next year will be the perfect year.
And all that jazz.
I'm not going to set up an impossible goal of finding peace and happiness at this time of the year, particularly when Mercury is going retrograde from December 19 through the 31 (YAY!!!) because whenever I do that it all falls apart. Instead, I'm going to focus on making this place a little more festive and bright, a little more welcoming and warm, and whatever the hell else that happens I'll just take as a bonus.
I will do my best to make each wretched obligation (shopping and wrapping gifts for people other than myself, for instance) into a moment of meditation. I will put on some Christmas music, make a festive cocktail, and turn gift-wrapping into an Event. I will indulge in a long holiday lunch by myself, watching the denizens of downtown Albany hustle and bustle about their business. I will finally make use of a birthday gift from my parents (a gift certificate at the Mandarin Oriental Spa) to pre-emptively stave off holiday stress and bask in the luxuriance of some always-welcome pampering. I will take in the holiday lights and music, the garlands and wreaths, the tinsel and the trees, and I will take my time appreciating them. At the darkest time of the year, when the days are shortest and the nights are long and cold, this is how we make it through with some semblance of sanity. We find the light around us, we step into its glow, we feel its warmth – and if we're lucky we share it with the friends and family who mean the most to us.
Sometimes, we share it with people we've never even met, people who find their way into our lives through words and pictures and the sharing of a site like this. I'm going to do my best to welcome you here, with the hope that you'll stay for a bit, and maybe even come back for more.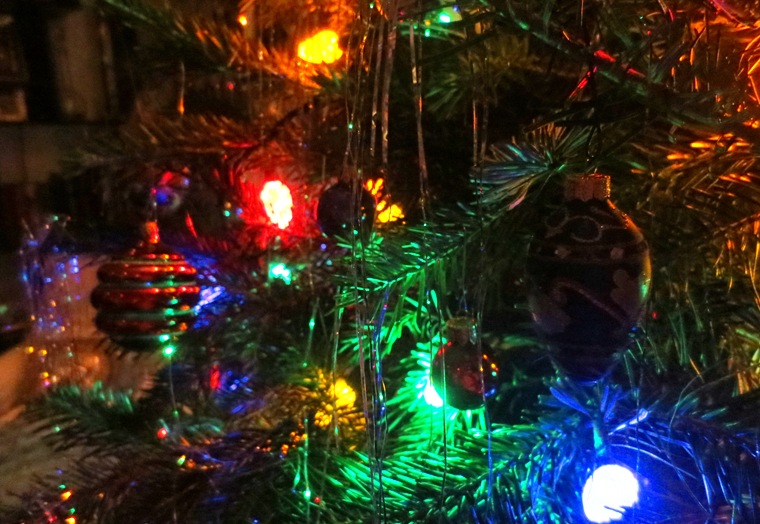 Back to Blog