A week from today is Black Friday (the day when everyone in the world except for me goes shopping – or, as I like to think of it, amateur hour). When I was in New York I made the big mistake of going into Macy's – just to get a feel for the holiday start. Of course I only ended up finding a new coat, new socks, new underwear, and three pairs of pants for myself, but you celebrate your way and I'll celebrate mine. No matter how Scrooge-like I may seem, I still get a child-like thrill when the holidays get underway. It was no different this year.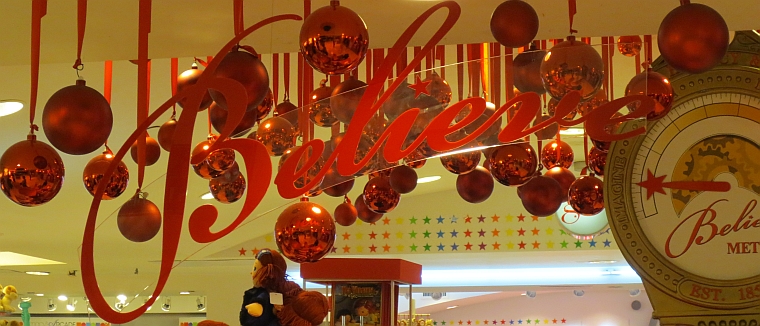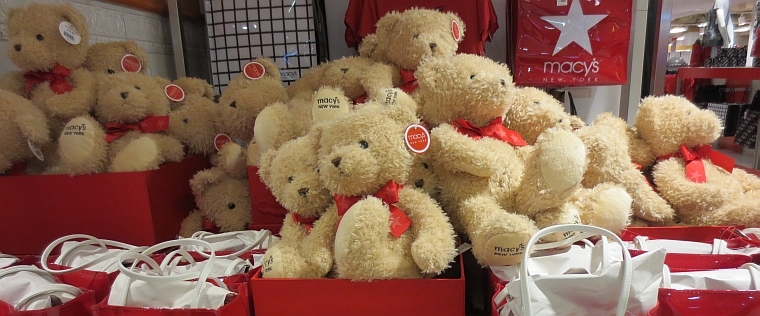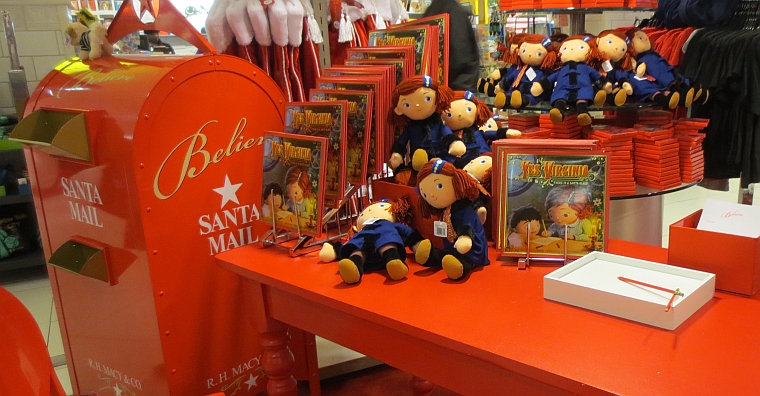 Despite my embracing of the holiday season, there are limits. Like this Cutest Dog in the World display of a pooch named 'Boo'. Gag me. Poo on Boo.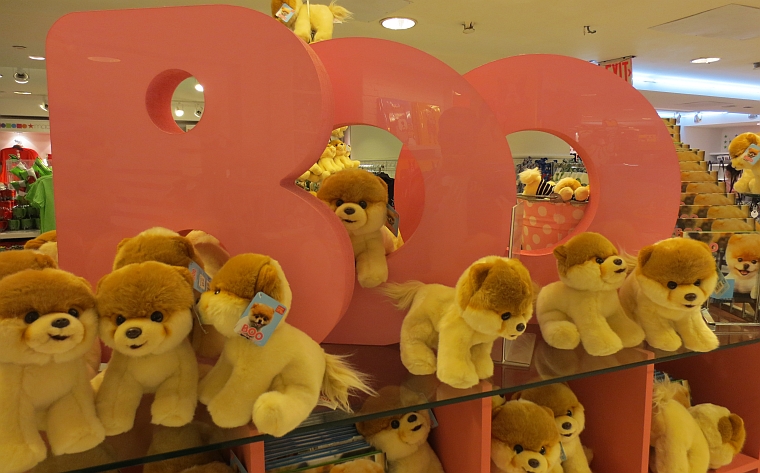 The neatest thing, in my more-dorky-than-you-would-think head, was this life-size rendering of a Christmas Yoda, looking pixelated because it was made entirely out of Legos.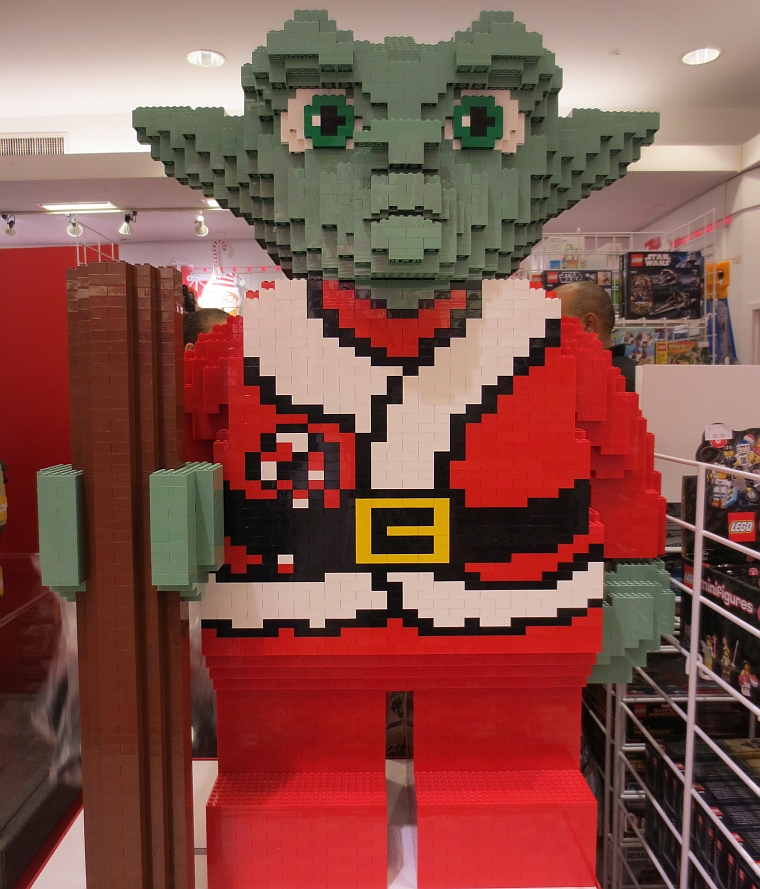 Back to Blog