Thursday opened with a shudder. A 25 degree shudder. If I'd wanted temperatures like that, I'd never have left upstate New York. But I came prepared with a winter coat, and a pair of scarves I wrapped tightly around my neck as I ventured forth to the main destination: the Neiman Marcus flagship store located a few long blocks from my hotel. It was the original location, the place where it all began. While small by today's gargantuan standards, it retained the charm and luxury of long ago, with its golden escalators and charming exterior.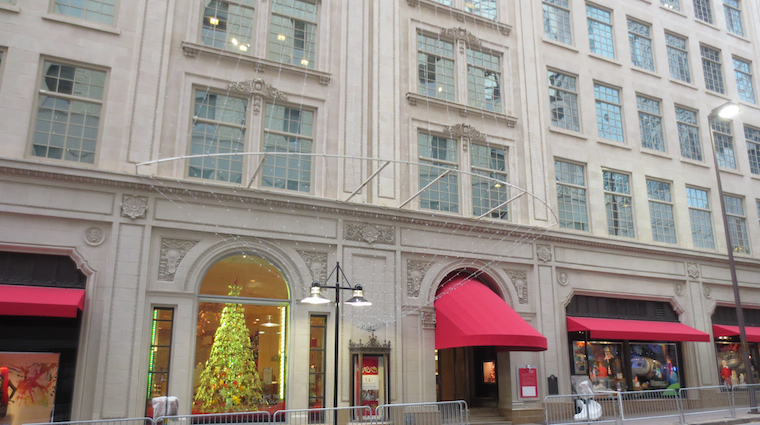 Fighting a brutal wind, I arrived just as it opened, taking in the splendor of its Christmas decorations, walking slowly down a red carpet soft to the footfalls and bright to the eyes. A large glass tree stood in the front window, illuminated by an ever-changing double-row of LED lights, changing through every shade of the spectrum. A small café was just opening up as I rode the first escalator to the second floor, and then again to the men's floor, where a small cologne stand stood before me. I held off, containing my Tom Ford-inspired excitement, perusing the rest of the floor and picking up some gifts for Andy. I took my time, for once luxuriating in the act of shopping, not focused and intent as is my usual stance. This was a moment to savor and enjoy. I listened to some local weather talk by some of the sales staff, then inquired as to a good lunch spot in the area. I asked specifically about a Vietnamese place I'd passed on the way that was featuring pho. Two gentlemen highly recommended it, so I thanked them and moved on to the cologne counter.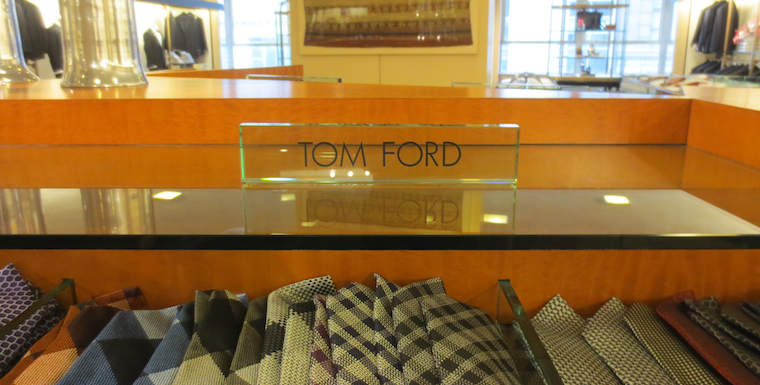 It was smaller than expected, and I only saw two of Mr. Ford's mainstream bottles, and one Private Blend. Upon further inquiry, it turns out that the downtown location didn't get all the Private Blends, and the two sales women hadn't even heard of the new Oud Wood additions. They said it was probably the other NM location that had the line. No matter, I was not in the mood, or financial condition, to buy any more – I really just wanted to try them on.
As it was still a little early for lunch, I took the escalator back to the second floor, where I marveled over a rack of Oscar de la Renta dresses, and other holiday garb. Sparkling crystals, shimmering satin, and tons of tulle comprised fashion that doubled as art. In my next life, I shall be a designer, and I shall be fabulous at it.
Back on the first floor, I sat on a bench for a few minutes, taking in the scene at hand. The café had opened, and a few shoppers sat at tall tables for two, sipping their coffee drinks. A jewelry designer was hosting a trunk sale. Sales associates walked briskly by, but always with a smile and a Hello. Christmas lights twinkled in the distance, and my time at Neiman Marcus had come to a happy close. I picked up my shopping bag and braved the wind again, shuffling next door to the lobby of the Joule Hotel, to spend a little more time before the lunch hour…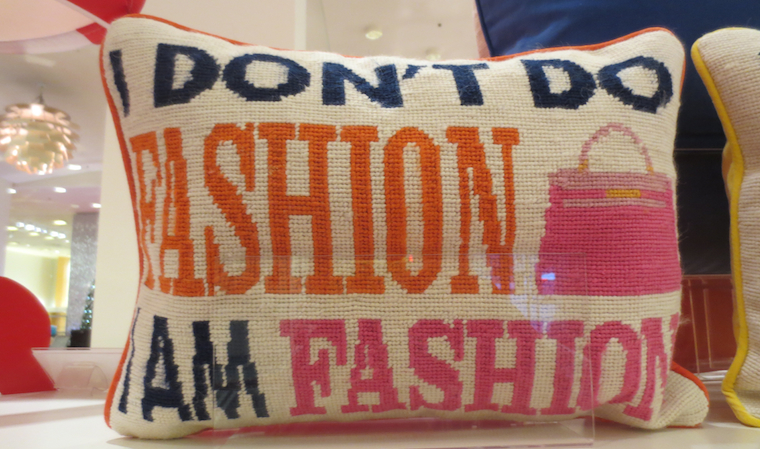 Back to Blog