Happy 4/20!
I've never been big on the weed. I stayed clear of it completely during my high school and college years, and by the time I felt safe and secure enough to try it, the appeal was largely lost. That said, every few years I'll take a toke and laugh my way into oblivion (or become so entirely paranoid that I think everyone is trying to kill me – especially bartenders).
One of the first times I tried pot was in a cemetery. I had finished a shift at Structure with my friend Matt and he drove us to a secluded plot for the dead in the middle of a dark summer night. Any fear I had of the space and circumstances was erased in our laughter – and that was before either of us had taken a single drag.
We talked in the way that some guys talk after feeling comfortable with each other – nothing forced, nothing fake, and nothing too extended. We could get deep, but not on that night. That night was just staving off some summer loneliness and replacing it with some summer fun surrounded by some skunky smoke.
DESTINATION UNKNOWN AS WE PULL IN FOR SOME GAS
A FRESHLY-PASTED POSTER REVEALS A SMILE FROM THE PAST
ELEPHANTS AND ACROBATS, LIONS, SNAKES, MONKEY
PELE SPEAKS RIGHTEOUS, SISTER SEENA SAYS "FUNKY"
HOW BIZARRE, HOW BIZARRE, HOW BIZARRE
OOH BABY, IT'S MAKING ME CRAZY
EVERY TIME I LOOK AROUND
EVERY TIME I LOOK AROUND, IT'S IN MY FACE…
'How Bizarre' by OMC played on the soundtrack to the store that summer. A ridiculous song – even more-so now – but for that night, and for that summer, it all seemed to work. In my silly 20's, when I was way too serious for my own good, only occasional glimmers of what should have been a carefree time in  my life managed to surface. That night was one of them. I laughed a little, then I laughed a lot. My head felt light, and my mood was mellow. Matt was good in that way, and I always had fun around him. One of my first straight-male friends, he helped me get over my fear of heterosexual guys. For the ensuing days of that summer we forged a friendship built on the doldrums of the Rotterdam Mall Structure store, where six-button polos ruled the wardrobe, and the greatest concern was who was going to do all the mopping on a Sunday morning.
RINGMASTER STEPS UP, SAYS, "THE ELEPHANTS LEFT TOWN."
PEOPLE JUMP AND JIVE AND THE CLOWNS THEN STUCK AROUND
TV NEWS AND CAMERAS, THERE'S CHOPPERS IN THE SKY
MARINES, POLICE, REPORTERS ASK WHERE, FOR, AND WHY
PELE YELLS, "WE'RE OUTTA HERE!" SEENA SAYS, "RIGHT ON!"
MAKE YOUR MOVES AND STARTING GROOVES BEFORE THEY KNEW WE WERE GONE
JUMPED INTO THE CHEVY, HEADED FOR BIG LIGHTS
WANNA KNOW THE REST? HEY, BUY THE RIGHTS.
Eventually our laughter subsided, and the car grew quiet. Insects sang in the spooky air and summer squeezed itself around our heads. If I'd only known then how wonderful those moments were, if I'd only known how happy I was and how my worries were so trifling… But I didn't know. And maybe that's for the best. Maybe that's what protected me and kept me safe. Maybe if I had a sense of security, I might have been too reckless, if that makes any sense.
We talked for a bit in our relaxed state, talk that was both silly and meaningful. It felt fraught with import, but for the life of me I can't recall the details. I guess it doesn't matter – the important part was that it bonded us in a way, strengthening our friendship and adding a chapter in our shared history. I didn't know what it was like to have a straight guy friend, and Matt didn't know what it was like to have a gay friend, so we found our footing together. Those tender steps mattered more to me than romance, even if I didn't quite believe it then.
HOW BIZARRE, HOW BIZARRE, HOW BIZARRE
OOH BABY, IT'S MAKING ME CRAZY
EVERY TIME I LOOK AROUND
EVERY TIME I LOOK AROUND, IT'S IN MY FACE…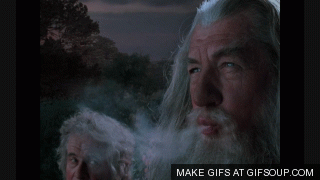 Back to Blog