How do you make a tyrant who manages to be both loathsome and lovable? That's the hat trick at the heart of 'Gypsy, A Musical Fable' – perhaps one of the greatest pieces of musical theater ever written. This flawless fable of show-business that doubles as a dark treatise on family, fame, and ambition is currently playing at the Capital Repertory Theatre in downtown Albany, NY. With its triple pedigree (book by Arthur Laurents, music by Jules Styne, and lyrics by Stephen Sondheim) the musical suffers no lack of creative expertise, but it requires certain key players to make it soar. Luckily, the cast assembled at Capital Rep manages to do just that.
Mama Rose, a role written specifically for and originated by the incomparable Ethel Merman, has long been considered the MacBeth of musical theater. At turns seductive and menacing, heartbreaking and heart-stopping, the role is one of the most demanding, requiring an almost-scientific straddling of the razor-sharp line between love and hate. Rose must both seduce and slay the audience, and Mary Callanan is more than up to the task. Comical and cutting, diabolical and devious, vivacious with just the slightest whiff of vulnerability, Callanan cajoles then crushes her way through an evening that explodes with vocal pyrotechnics.
Any production of 'Gypsy' worth its weight in egg rolls depends not only on the showy performance of Mama Rose, but also on that of her daughter, Louise, who eventually becomes the title character. As Rose, Ms. Callanan dominates, but it's Kelsey Crouch as Louise who exemplifies the greatest character development, revealing the heart of the show as it grows from something possibly tender, to something both icy and gorgeous. Crouch offers an initially meek but ultimately formidable foil to her mother (the stage-mother of all stage-mothers) and her second act transformation is simultaneously touching and terrifying. The plaintive and final plea she makes for her Mama before the stripping begins is gut-wrenching, but she never looks back, and the arc that the actress has masterfully crafted from her first moments on stage finds rich payoff in the final scenes.
Such a substantial evening of musical theater could not be so stunningly successful without a stellar supporting cast  – particularly Bob Walton as Herbie, Cara O'Brien as the Younger Louise, and Emily Louise Parker as June. Each, in their own way, serve to ground Rose's outlandish ego and insatiable drive with humanity and touches of comedic gold. For the former, Walton evinces palpable affection in his efforts to stop or at least slow the maniacal train Rose seems hell-bent on leading full steam ahead, and for the latter a trio of strippers hilariously sleaze up the joint (including local audience favorite Benita Zahn) in the show-stopping 'You Gotta Have A Gimmick.'
In the end, though, this is Rose's show, and in the sizzling bring-the-house-down 'Rose's Turn' Callanan lets loose with the true talent she rightfully says is now missing from the fading days of vaudeville acts. This final number begins as a grotesque act of desperation, turns into an almost-quaintly-sad realization, and ultimately burns out in a blaze of majestic pathos.
'Gypsy' offers little in the form of redemption, just the slightest glimmer of forgiveness, and possibly even less hope in the increasingly dark world where the innocence of vaudeville takes its last dying breath. But its soul, its white-hot showbiz pizzazz, sparkles enough to mask that pain, shining with such talent, musical might, and star power that it forges its own light.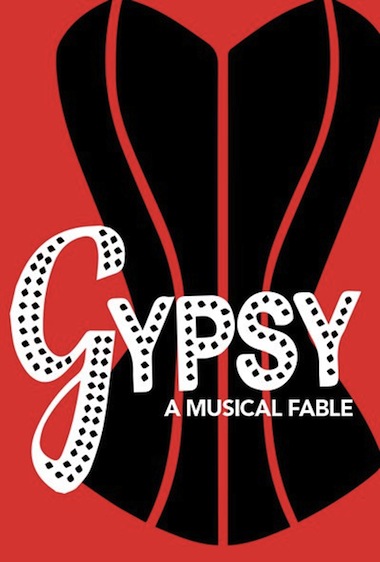 'Gypsy, a Musical Fable' runs at the Capital Repertory Theatre through April 13, 2014. 
Back to Blog