Tomorrow is my day off: Halloween. As someone who dresses in costumes pretty much every day, I welcome the one time of the year when the rest of the world does its best to don disguises and challenge the sartorial standard. Despite my backing out of that tradition, I do enjoy a fright and some sick imagery, so feast your eyes upon these photos of dolls and doll parts found at an antique store in Maine. They give new meaning to 'American Horror Story' because I can't imagine anyone treating their children to such monstrosities.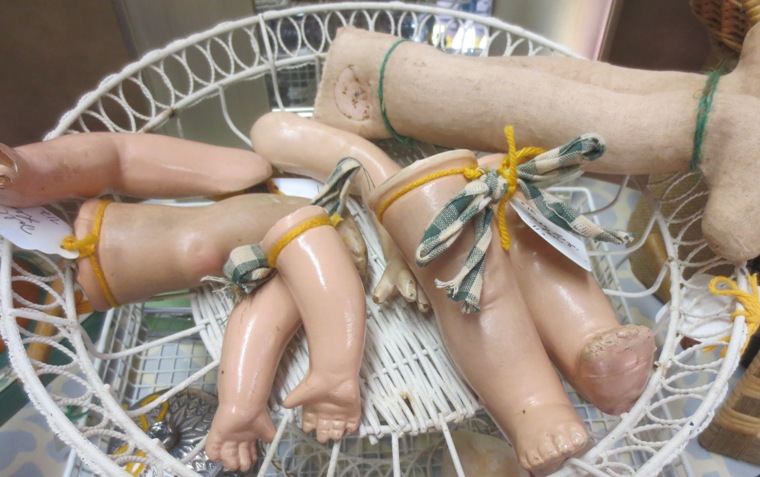 This was the stuff of my childhood nightmares. I distinctly remember a puppet on some children's show that scared the hell out of me. She had a raspy voice and was kind of nasty to everyone. When she came into the scene I shrunk into myself a little bit more, trying to hide from the fear of that sort of darkness.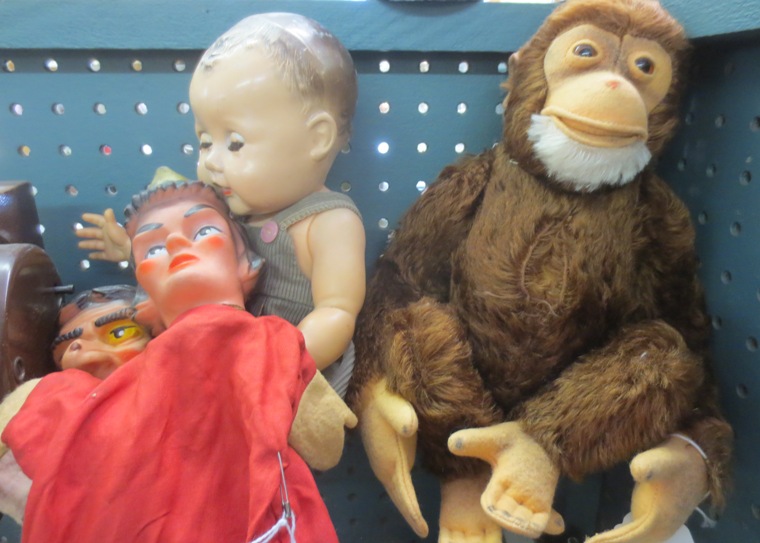 These days I fear I am that sort of darkness, and I often wonder what kind of scary visage I must present to small children. (JoAnn still recalls an episode where I was screaming at her for something and a little kid was watching us, horrified.)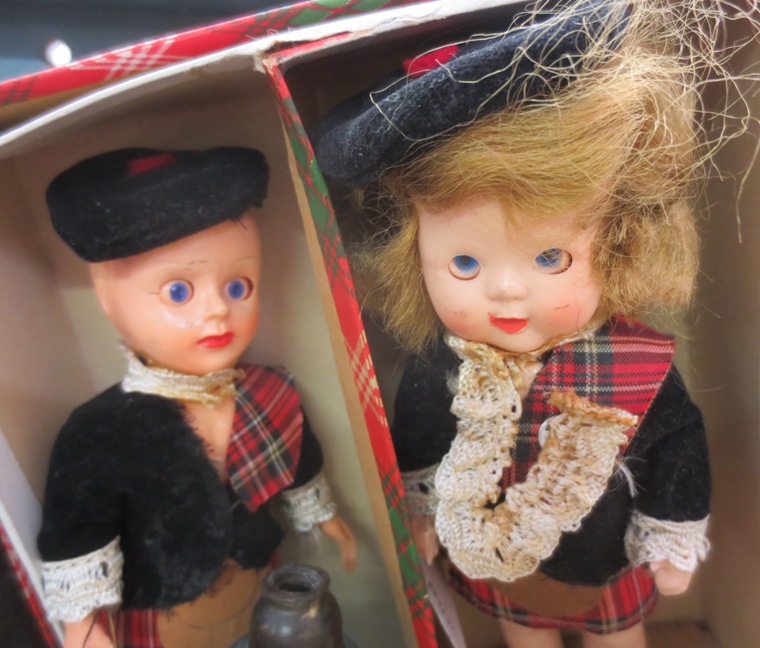 Mostly, though, kids can sense that I'm harmless, and at my heart I'm still one of them in many ways. I try to hide that, but kids see through it better than adults. That's something that frightens me.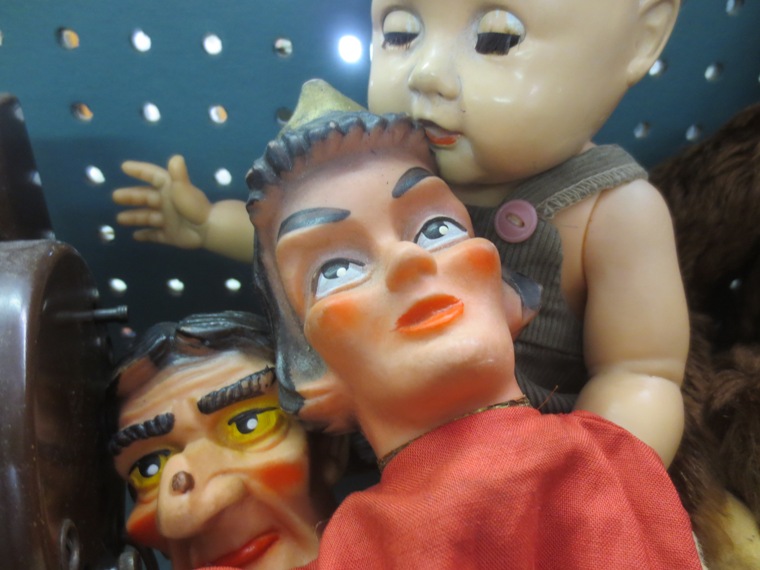 Back to Blog