Yes, I realize it's Monday, but as I write this it's Sunday, and it's raining, and things look dreary. Mercury remains in retrograde (as it will until January 25) so I am laying low and doing my best to fly under the proverbial radar until this planetary shift calms the fuck down. It's almost as bad as a full moon. On with a quiet and unobtrusive recap…
Let's begin with beauty, specifically the form of male model Layton Draper.
Next, let's have some color – oodles and oodles of bold and ferocious color.
Far better than painting by numbers, this is painting by penis, courtesy of Brent Ray Fraser.
By 'pussy' I mean 'pussycat.' Don't bring your own gender hang-ups into this sacred space.
Madonna was 'Living For Love' at a lovely appearance with Sean Penn.
Jason Schwarzman took a bow in his first Hunk of the Day appearance.
Tyson Beckford exposed his naked ass for the briefest of moments, but we captured his posterior for posterity.
Something for the squealing teenage girl (and boy) in all of us: Cody Simpson.
The winter of 'Evita' and a memorable chapter in Madonna-lore.
Tim Donkin was a pretty Hunk of the Day.
Your Mint Majesty moment.
Tom Daley & Dustin Lance Black: Men in Love and in Pictures.
Russell Tovey's shirtless magnificence.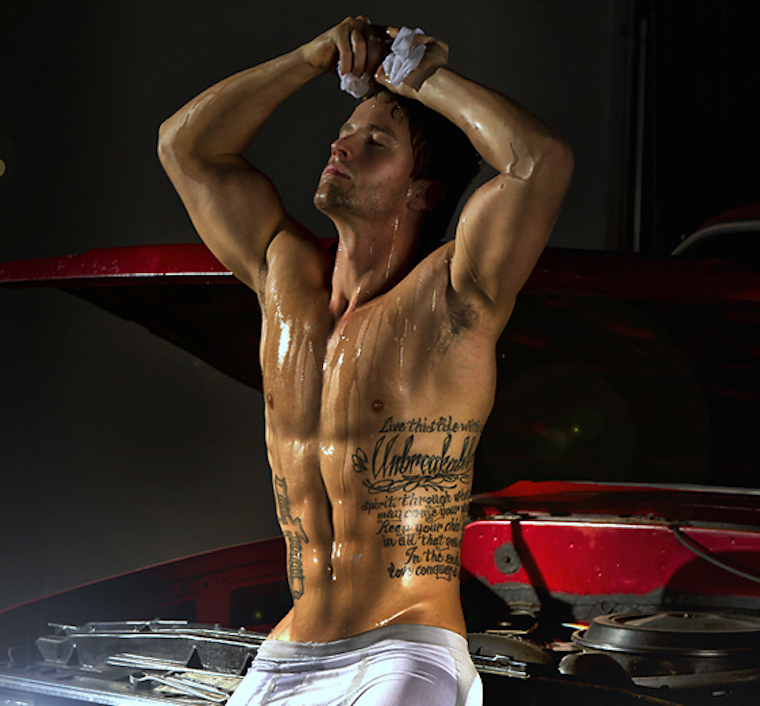 Back to Blog