You know we live in topsy-turvy times when Andy's yellow pants trump my greatest sequin efforts, but that's exactly the reaction we got from those who know us best. Of course, I made a valiant effort and good showing even if his buttercup butt stole the day. I'm ok with that, as long as he doesn't make it a regular occurrence. (And I've got a few tricks in my closet that should insure it won't be.)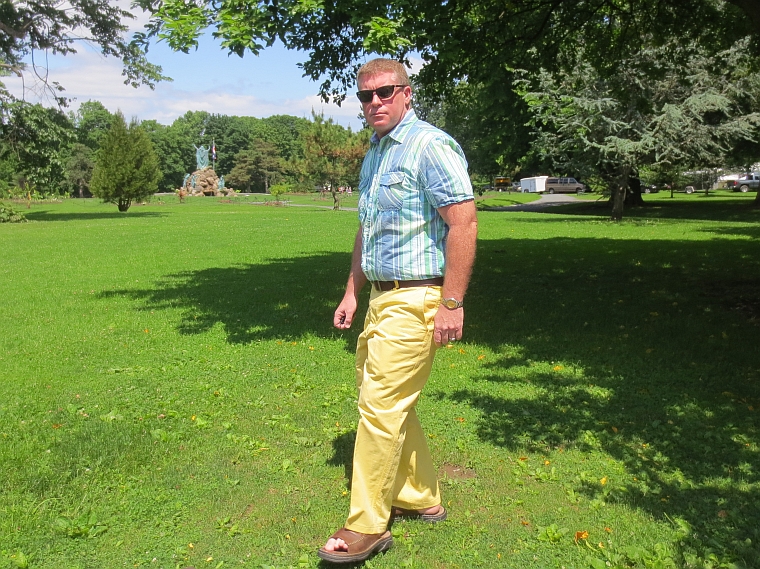 This year Albany's Gay Pride Parade and Festival took place on a nearly perfect day. Usually, this day is sweltering hot or pouring rain. We lucked out for once, and the sequins could shine in all their glory – especially when given a double-jolt by my brilliant Sparkle Queen counterpoint, the ever-fabulous Duchess Ivanna.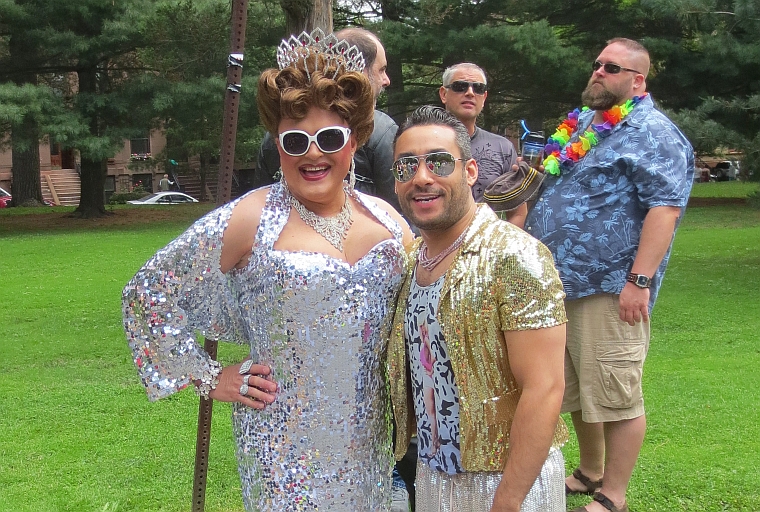 Bea Arthur at her solid-gold-dancer's-mother finest couldn't hold a candle to the two of us, even if she was trying to bag a priest. Looks like this lady got the sequin memo too.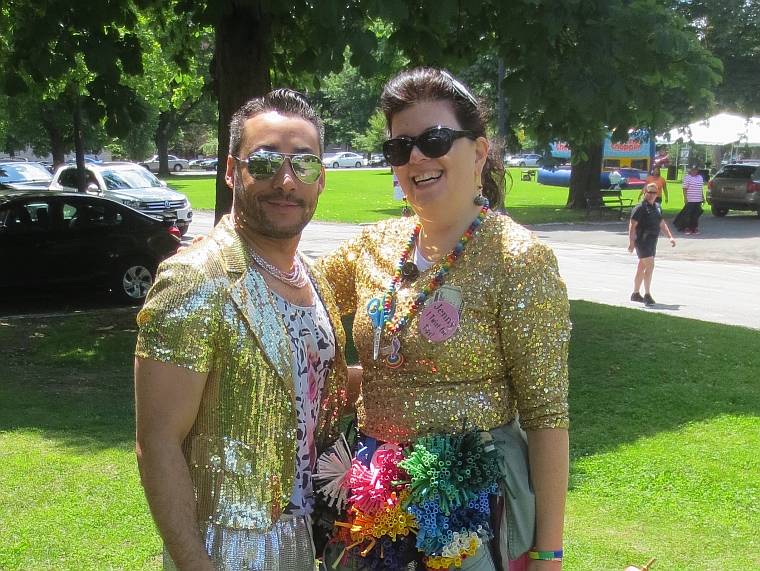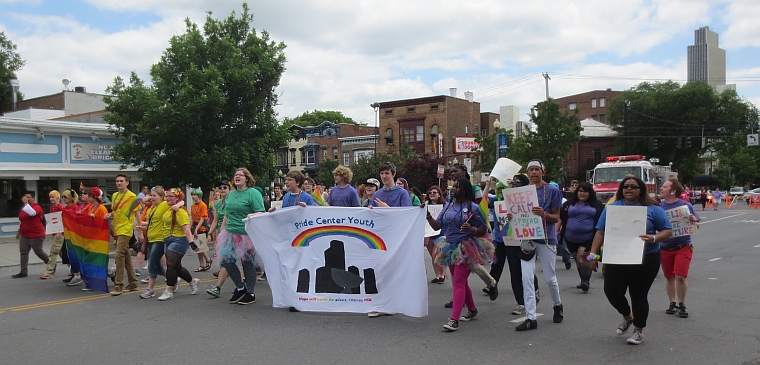 The day brought out some of my favorite people in Albany – old and new friends alike – as seen in this contingent of happy faces from the Capital Pride Center.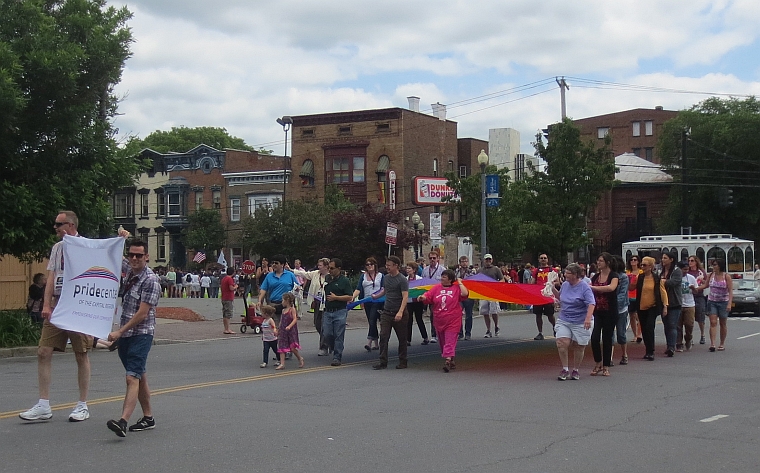 The HomoRadio crew was headed up by Sean and Ulysses.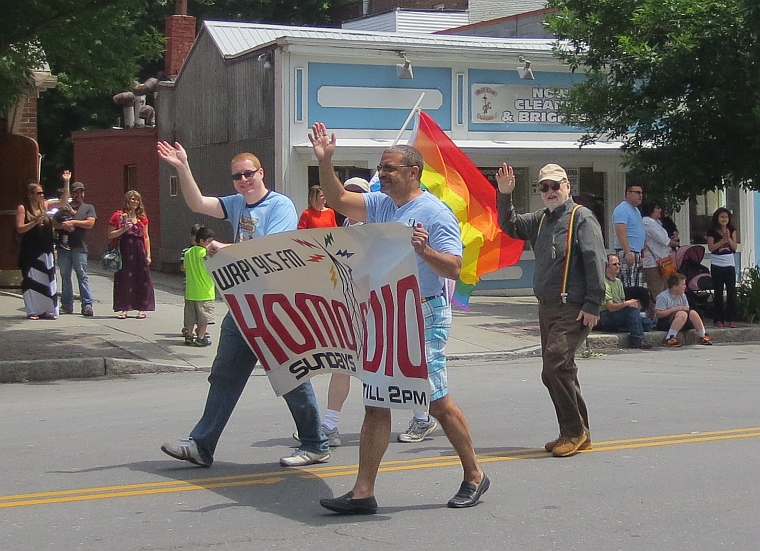 I have mercifully cropped out the shoes of this otherwise-beautiful shot with Brenda and Marline (you're welcome).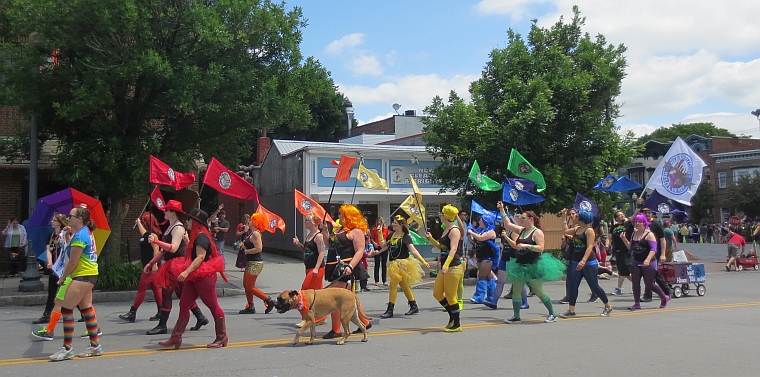 The ladies and gentlemen of the Rocks float, waving to the adoring throngs.
It was also a day of meeting FaceBook friends like Jai in person for the first time. (And I daresay he may have managed to out-sassy me in this pose – no mean feat.)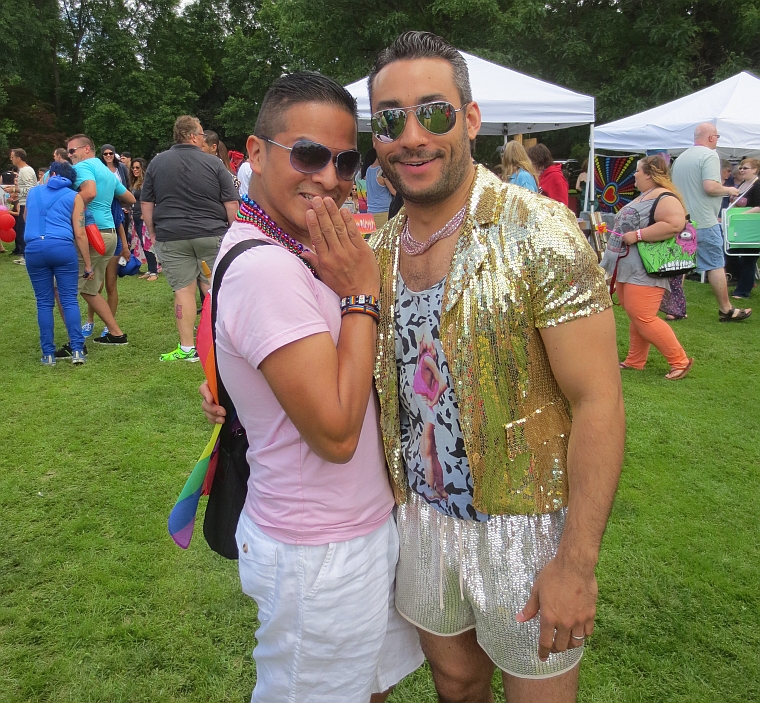 Oh look, it's Oh Bar!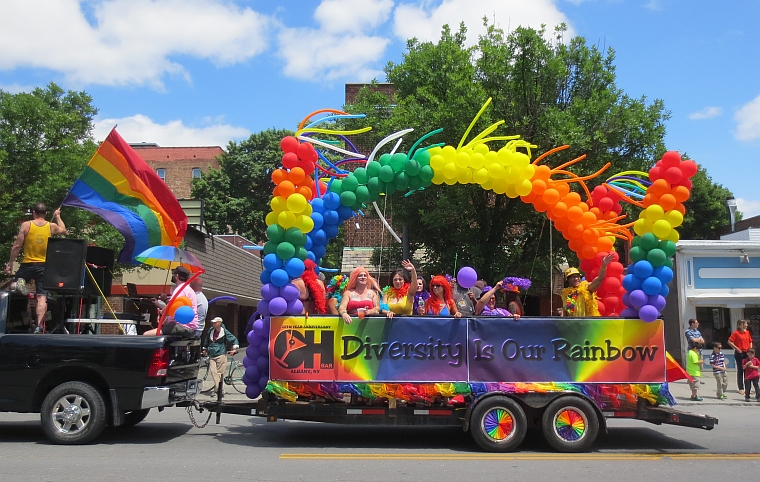 On our way out, we ran into two very dear friends we've known for over thirteen years ~ Bob and Jeff.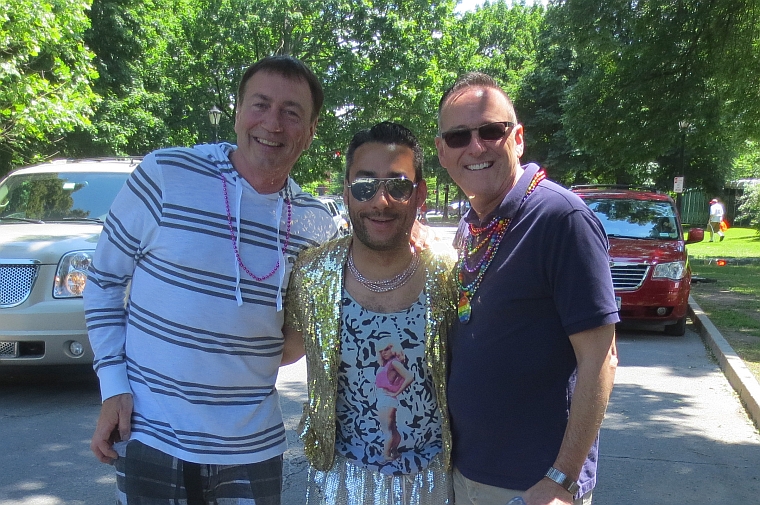 It was the perfect end to a perfect day of Pride.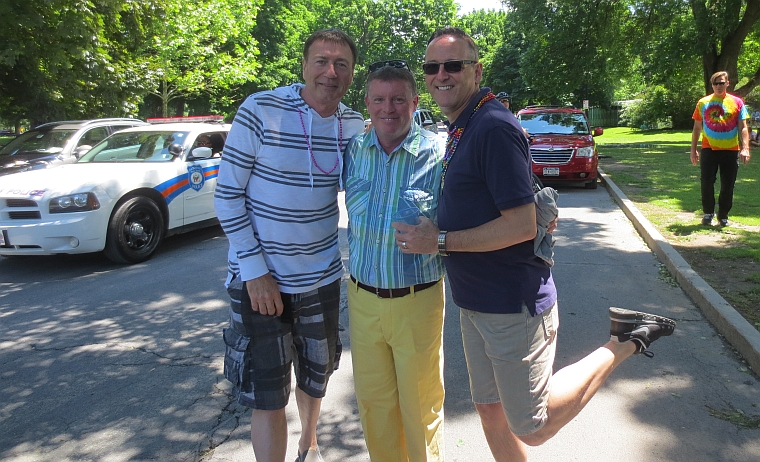 Back to Blog