It seems like this past week has been about one outfit after another in a quick-change game of outrageous wardrobe switch-ups, culminating with the featured sparkling ensemble you see before you now. This year's Gay Pride outfit came together rather haphazardly. Unsure of which route to take ~ sequins or leopard ~ I posed the question to FaceBook and Twitter and the results were overwhelmingly in favor of sequins, with most people citing leopard's hey-day of last year (to which I beg to differ – leopard is timeless).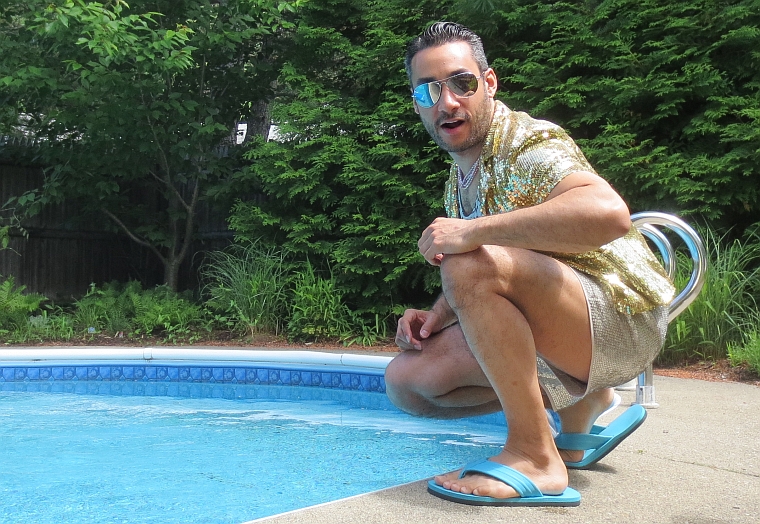 In a twist veering from my modus operandi, I went with popular opinion (and what was already halfway in my wardrobe) so I purchased this pair of sequin shorts, rustled up a sequin top that had been in my attic closet for ten years, and paired it with a Deborah Harry tank top and pink necklace. The flip flops were simply a case of function over form, and an anticipated soggy field through which I'd be walking – plus I liked their color clash with the pink of Debbie's top. A pair of aviators rounded out the insanity, because they forgive a lot of questionable shit.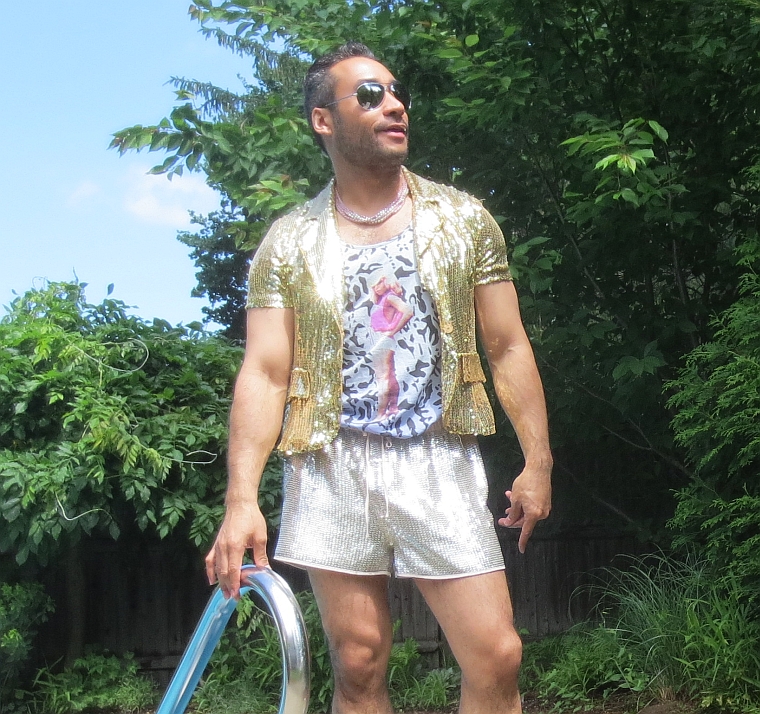 I am so ready to slip into a pair of comfortable board shorts for the rest of the summer. Or nothing at all – so be prepared.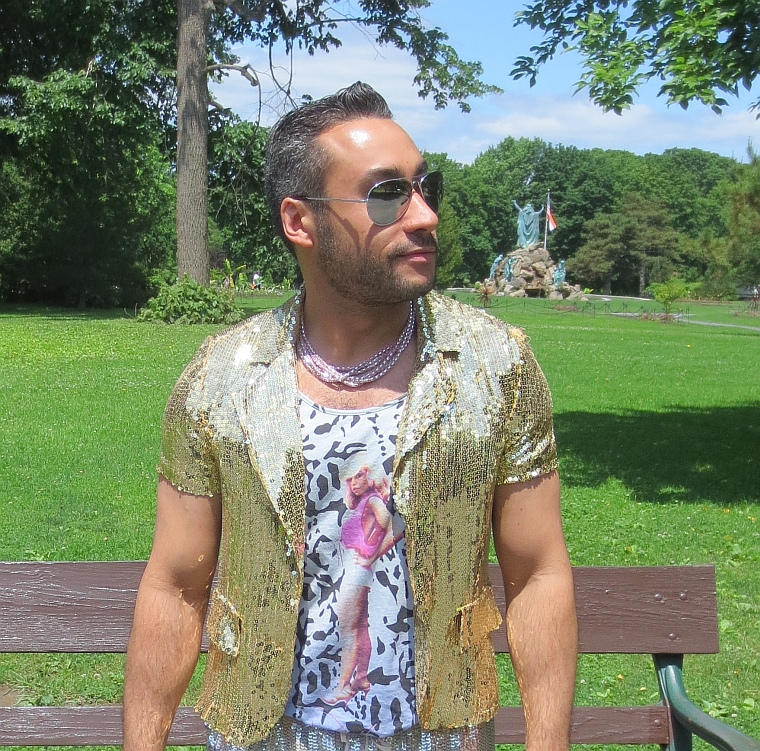 Back to Blog