It was the mid-late 1990's. Armed only with the light of a bedside lamp, and the questionable, haunting thoughts that come to the insomnia-racked night bloomers, I turned the pages of 'xy' magazine. It wasn't naked men I was after, or titillating underwear pics, it was something deeper. The glossy rag, intended for young gay men (and perhaps those who admired them) was a lifesaver for me, someone on the verge of coming out, on the verge of becoming myself, or becoming nothing. On the page that featured letters and photos from readers, I saw a guy in a Structure sweater proudly standing in his store, with a subtitled phrase that he had written: Why should I be hated for my love?
It was a simple statement, and stirred something in my heart that has never gone away. A shared connection. A longing. A desire to feel that I was not alone.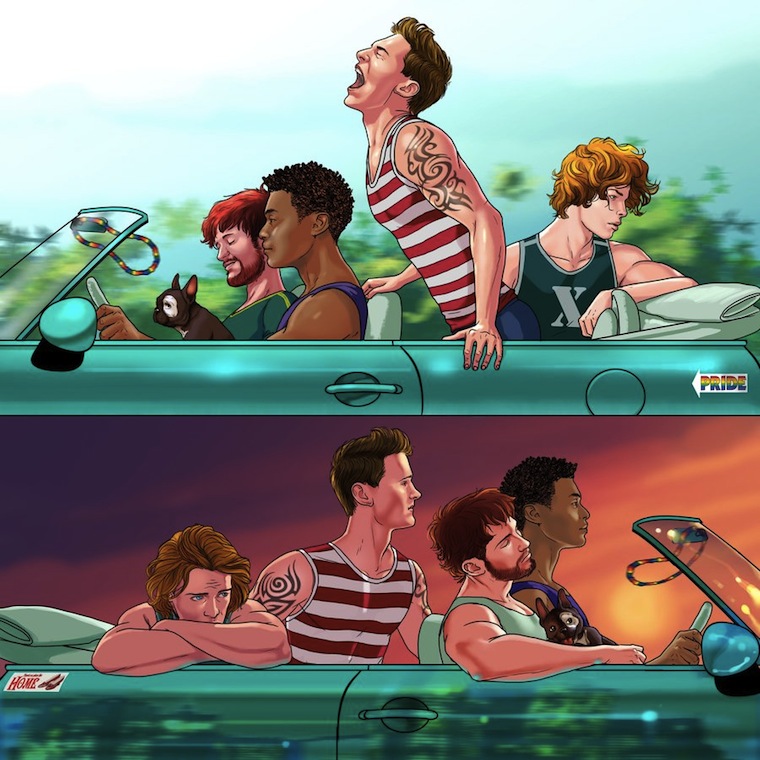 I thumbed through more pages. A colorful riot of guys having fun, enjoying each others' company, laughing and doing the little things that friends and lovers do. Sharing an ice cream. Walking down the beach. Holding hands. Kissing. It was another world – a world which looked too fantastical to be true, a world that seemed so far from this dark night in upstate New York, a world filled with fun and fabulousness and light. It was the world of Joe Phillips, and as I reflected mournfully on the question of why we should be so hated for loving, I found a hopeful escape in the cartoon giddiness of what life might be. Maybe not for me, but for others. At that point, it was enough.
With a comic book background working for DC, Marvel, Dark Horse, IDW, Image, and Wild Storm, Phillips has been a freelance commercial artist since the 80's. Where others have struggled and failed to turn their talent into a career, Phillips has insisted on it. His signature style has catapulted him into one of the most instantly recognizable artists working today, as distinctive as Tom of Finland or Steve Walker or Herb Ritts. Each, in his own way, has done something to advance the notion of equality, but whereas Tom of Finland pushed boundaries by being brazen, Phillips breaks down barriers with humor and affection. His work hints at the happiness that comes of love and companionship, the beauty intrinsic to friendship and acceptance.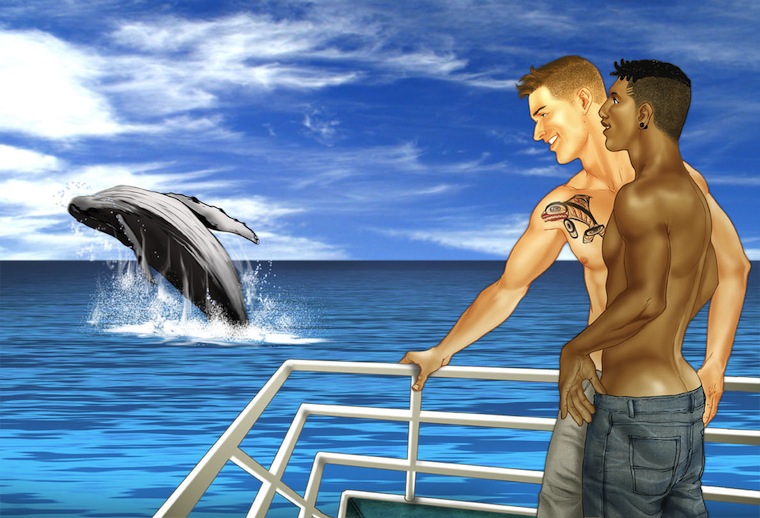 Mr. Phillips and his artwork offered a portal to possibility. For myself and countless other young gay men, it was a way out, a distant vista of paradise ~ the proverbial light at the end of our individual tunnels. It wasn't heavy-handed, it wasn't tortured or labored, it was the simple vision of hope, a glimpse of the way life should be. I don't think I've ever thanked him for that, so this is my way of doing it, all these years later.
The happiest part of this post, however, is not in celebrating what has already happened, but what is about to happen. Mr. Phillips is currently working on a brand new book – JoeBoys – to celebrate the spirit and power of being gay, being alive, and being part of this world.
When I think back to that lonely night before I ever came out, One of the sole bright spots is the memory of Joe Phillips and his artwork. I remember seeing his signed name in the corner of his work, and wondering if this person would ever be a friend. In some ways, he already was. In the smiling faces of his subjects, and the hopeful happiness of his work, he did what most friends do: he made me feel a little bit better about the world.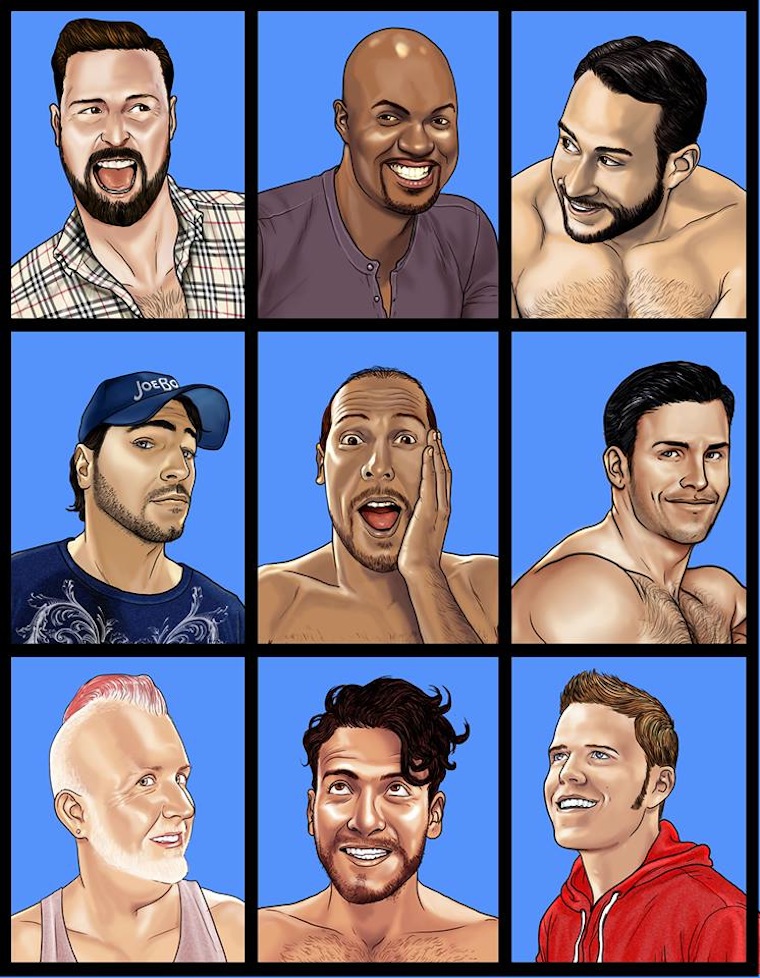 Back to Blog