When the title of a memoir is "Porn Again" and the cover depicts the author holding a cock with both hands, one expects a cheeky and salacious romp. What one gets in Josh Sabarra's case is a whole lot more. There are hot moments to be had for sure, but what lingers after the heat is the layered depth of a Hollywood success story, from a kid who felt like a chubby, queer outsider and who willfully turned himself into something beautiful. The journey of finding out what true beauty is forms the core of his memoir, and the roller coaster ride it took to get there is only partially superficial.
Originally intended as a lightweight summer-read for my beach vacation, "Porn Again" establishes itself as something far greater as early as Chapter 2: Hard To Be Good, in which Sabarra recalls his re-enacting of a flight safety demonstration for  several teacher aides: "While their delight more likely came from the sight of a six-year-old boy in shorts, a military hat and glowing high heels spouting pre-flight rhetoric, I was uninhibited and not yet aware of how gender roles applied to the way I moved through the world."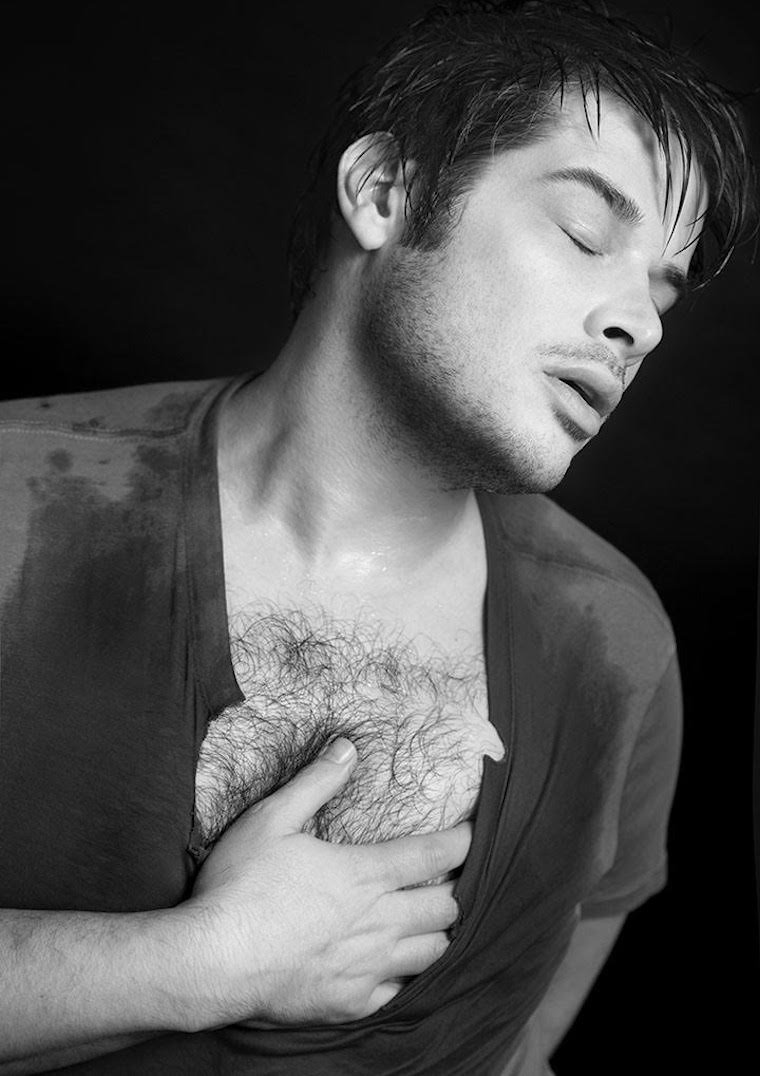 The awakening of that awareness is the poignant touchstone for this book, and most LGBT youth will empathize with such a tender time. When he is called out as a "homo" at summer camp after simply putting his arm around a fellow camper, the arrival of shame is swift and cutting, and forms the impetus to a mode of survival many of us know all too well: "From the torment, I could feel edges of my personality emerge – pieces inside of me that would sharpen my tongue and fine-tune an innate wit that could eventually slice through unworthy opponents in seconds. A wall of defense was rising from the ground, and my internal artillery was being loaded for the coming years of battle."
Yet through it all, Sabarra couldn't help but let elements of his authentic self shine through, such as when he stages his own Hollywood-themed Bar Mitzvah. The act and the party itself may have been tell-tale signs, but it was all still a show for him. "The show was spectacular," he writes, "but there was nothing of interest underneath. Did it matter, I thought, as long as the outward presentation was enough to grab people's attention? Was the heart and soul below the surface really that important? Maybe a distracting razzle-dazzle act was my path; perhaps I was the human embodiment of what had just occurred."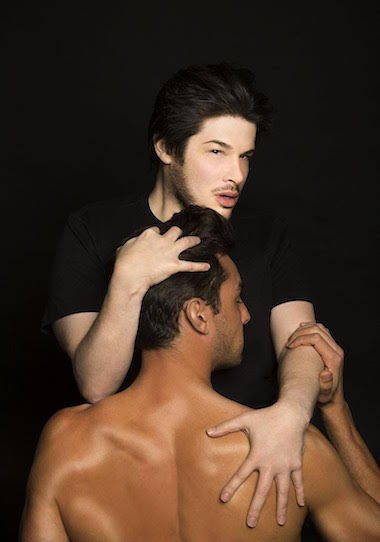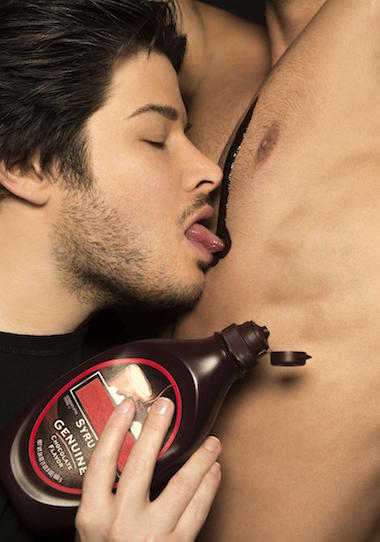 The quest for putting on a good show translates into body issues, and he begins a series of plastic surgery stints designed to achieve the perfection he feels will validate his life. It's the first time I didn't think of cosmetic surgery as some vain, unnecessary whim. As Sabarra explains his reasons, it suddenly becomes apparent that this runs much deeper: "I hadn't processed the cumulative impact of how much I was bullied because of my sexuality. My self-esteem didn't survive the verbal beatings I had been getting since I was seven, and my attempt to make my outside beautiful and glamorous was the way to bring it back to life now."
Such self-esteem issues are not uncommon for LGBT youth, and it bleeds into adulthood for some of us too. After successfully navigating his way to a high-powered Hollywood position at an unprecedentedly-young age, Sabarra was still a virgin as he entered his 30's. That a book entitled "Porn Again", and carrying such chapter titles as 'Cumming of Age', 'Hard to Swallow', 'Things Cum Up' and 'Circle Jerk' has a protagonist who remains a virgin at the ripe age of 31 is a wink and testament to the marketing skills and wisdom of its writer. It's also a nifty reminder that things are not always what they appear, a lesson that runs throughout the book as Sabarra goes from navigating the shark-infested waters of Hollywood to the shark-infested waters of the gay dating scene.
It's a gratifying journey, filled with the pathos that, even at this stage in our awareness, sometimes comes from coming out. Most touching in perhaps the entire book is the way in which Sabarra's family initially dealt with his sexuality. They did the best they could, and their love and concern is apparent even if they were unable to act at the time. A chilling holiday plan for Sabarra to hide his boyfriend from an elderly grandparent is especially heart-wrenching:
"When someone asks you to disguise who you are… it crushes you to a million little pieces. It's like you're a damaged collectible that people want to trade in for a shiny, new model they'd be proud to display," he writes. "For years… many people who suspected I was gay made comments and slurs. That was the reason I knew to keep it secret and let my quick wit be my shield. When your own family reiterates this messaging of ignorant bullies, albeit unknowingly, the sting is hard to bear – especially when you're in your thirties and finally feel free enough to step into yourself."
Passages like that make this into so much more than porn. It is the power of Sabarra's writing, and ability to laugh at himself, that makes such a sexy, enjoyable romp as satisfying and fulfilling as it is entertaining.
{Visit Josh Sabarra's website here.}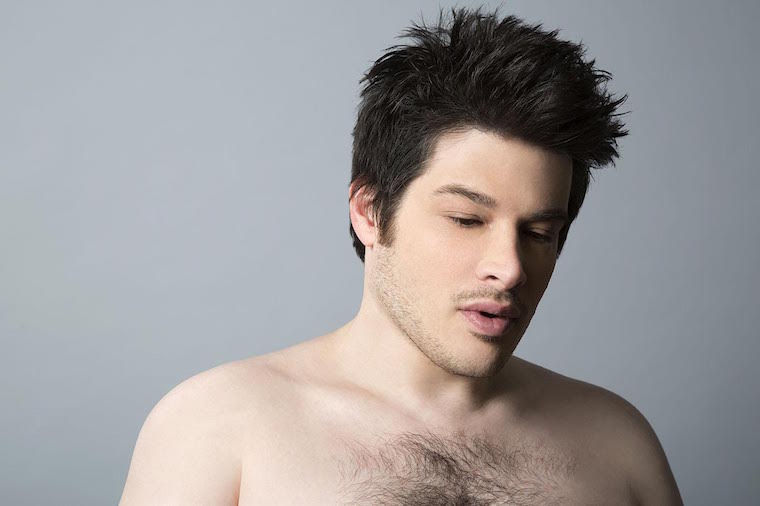 Back to Blog