On a recent weekend in Boston, I got up-close and personal with a few showy blossoms. Like Ms. Desmond herself, they all but shouted to be noticed, so beautifully were they blooming. It was as if we never said good-bye last fall, as if there had been no winter – mild or otherwise. Plants can be like certain friends that way – you pick up right where you left off, without awkwardness or pause. These pretty things have caught my notice before – the rustic elegance of the Rosa rugosa, the frilly painted petals of a few rhodies, and the intricate architecture of a way-more-than-double clematis.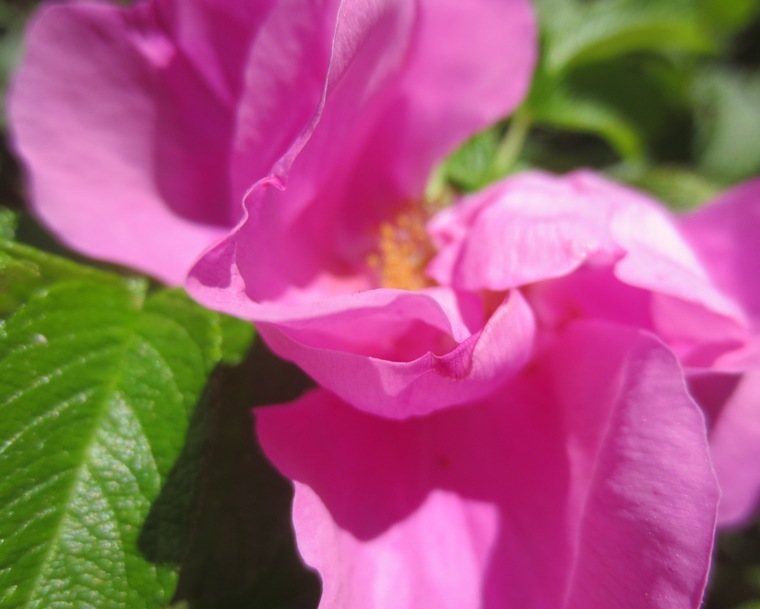 Caught in a focus much tighter than usual, these photos reveal even greater beauty at work than I usually notice. The markings on a white rhododendron, for example, show themselves to be a painting of stunning detail and nuance – a place where artistic masters may have learned their abstract craft.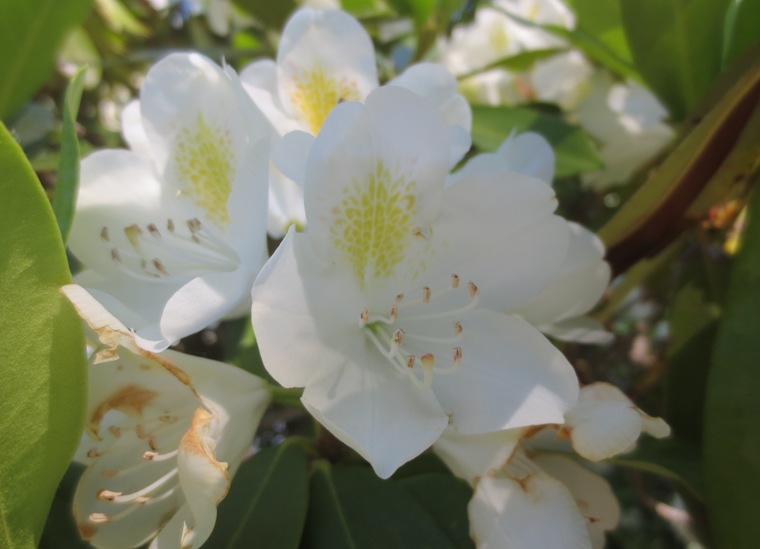 These marvelously-shaded throats aren't always immediately evident on examination from afar – only when you move in can you get a sense of how subtle and gorgeously-rendered nature crafts her florals.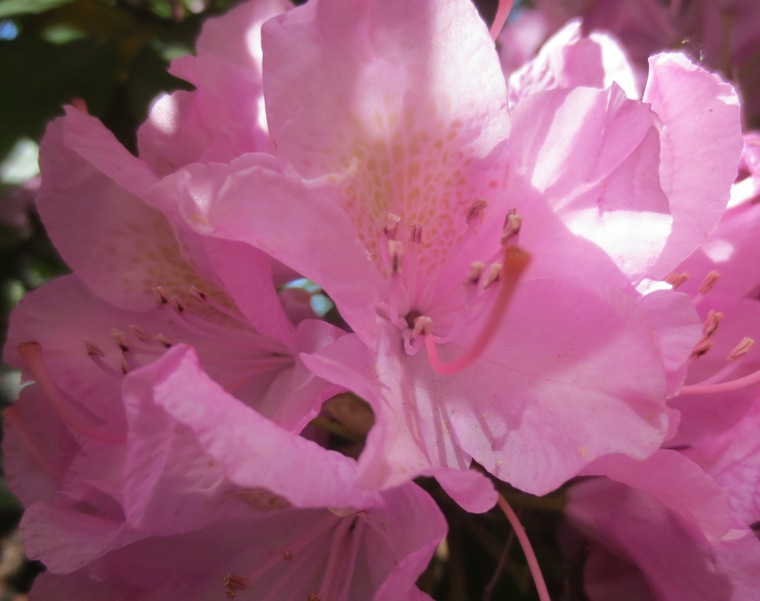 As for that clematis, it may not be solely the work of nature. Humans can't help but mess with things, and sometimes our efforts turn out something amazing, such as the spectacular thing you see below. Whether or not you enjoy such hybridized monsters, there is beauty in everything – even the garish and extreme. Thank goodness that it is so.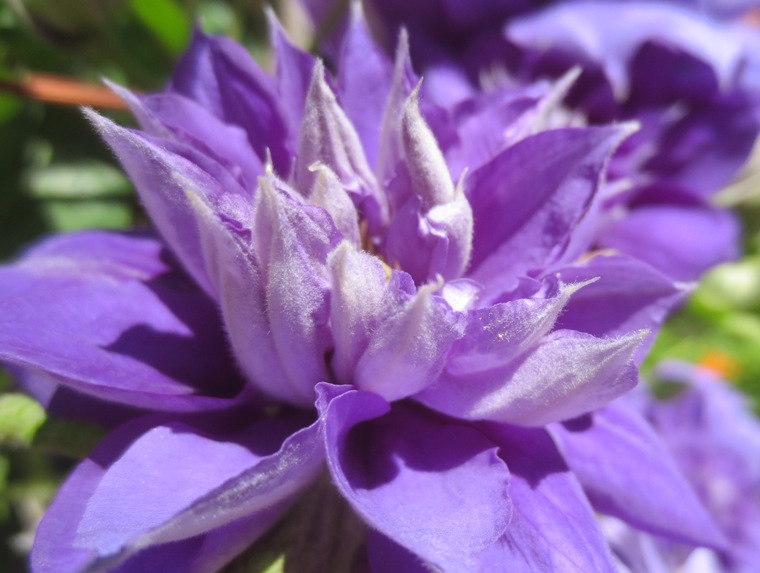 Back to Blog