It took at least three men to position this 900-lb. pumpkin so it could be carved out and carved up. Once it was propped up properly, the artisans went to work on conjuring the face you see before you. In a few short hours it went from the slightly-warped ribbing that signifies a giant pumpkin to this funny facial façade filled with two endless rows of teeth. Onlookers (including my Dad, if you look to the top right of the photo below, he's studying the progress from a balcony) stopped to watch the scene unfold from the Marginal Way.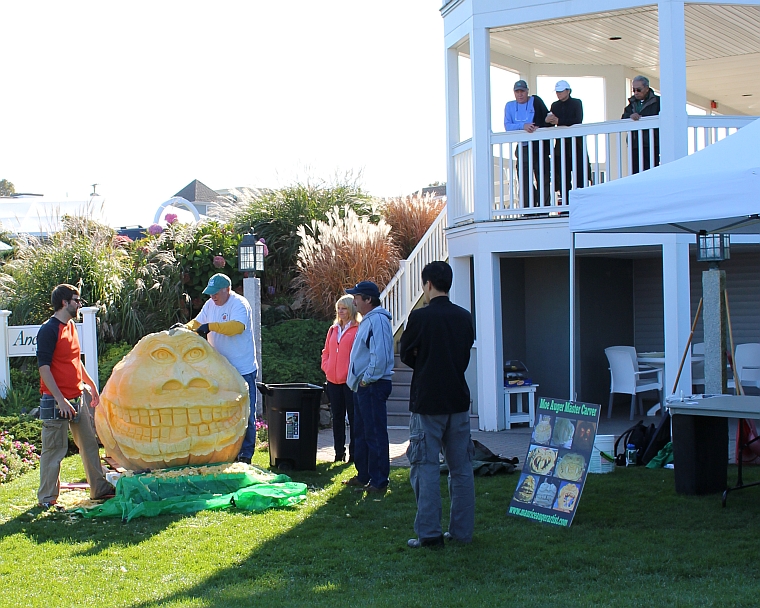 Dad also thought to ask the carver for a few of the seeds, which were being dumped into a large garbage bin. Others followed suit.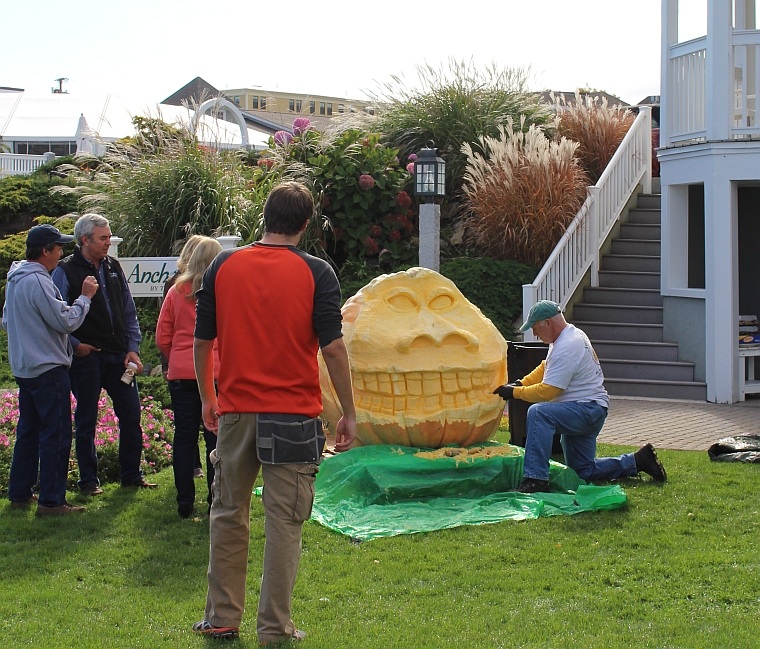 We toyed with the idea of planting some, but there's no way we have anywhere near the amount of room, sun, and heat required for such a squash to reach the monster proportions of something like this.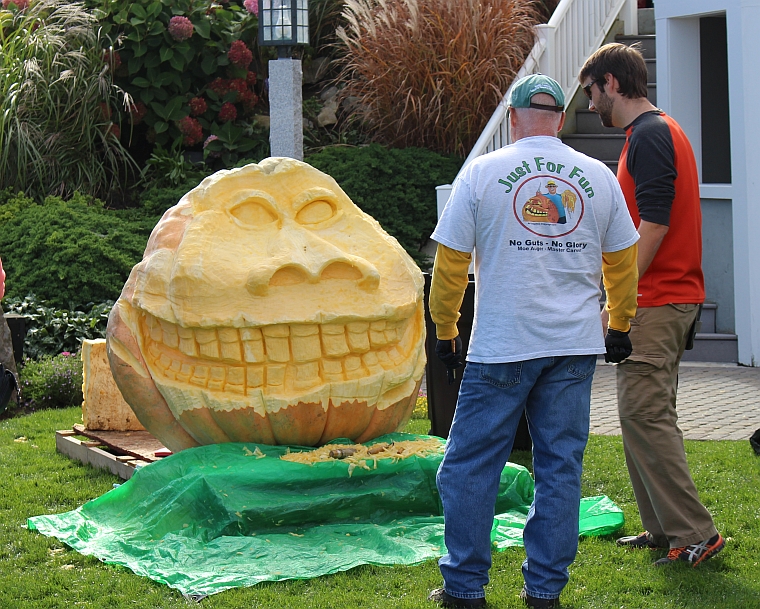 Besides, we've had trouble moving furniture that weighed half of this.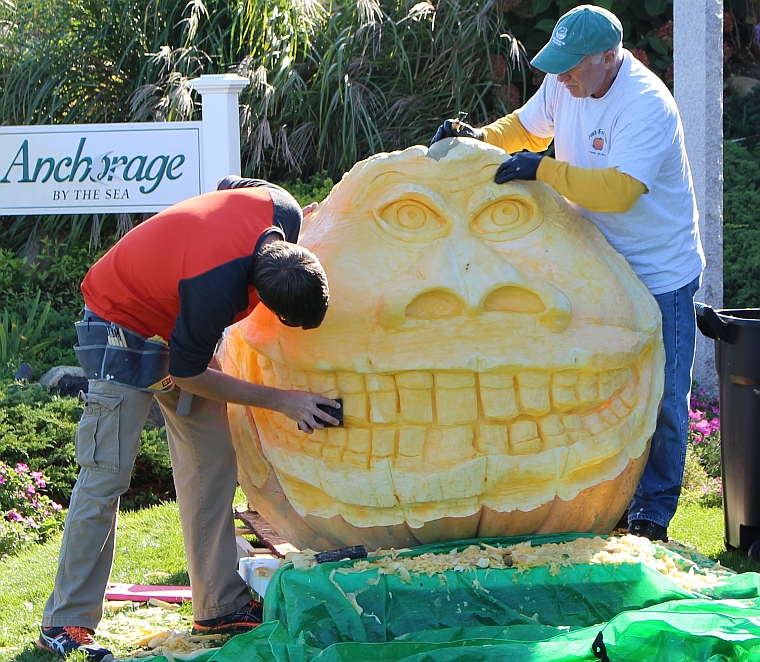 The final product, glowing magically in the cool night of an Ogunquit fall. He (or she) has got a great smile.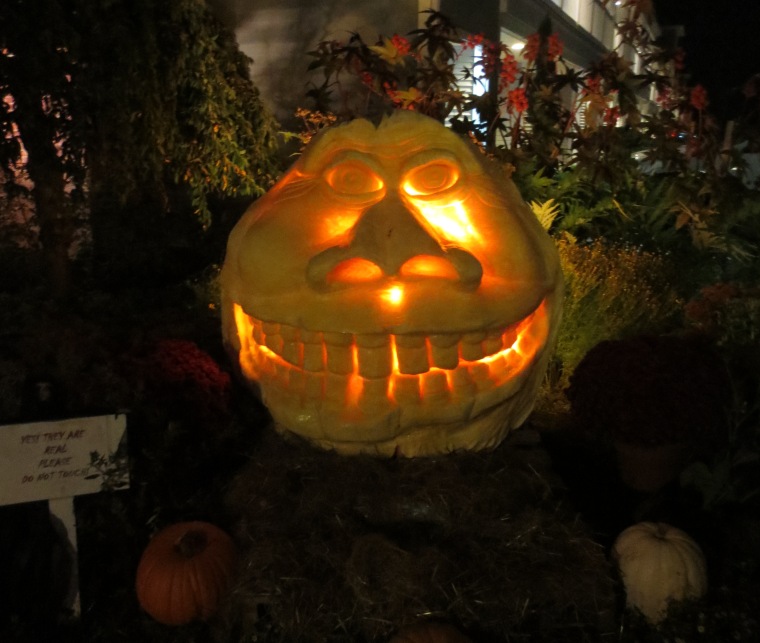 Back to Blog