The island in the middle of Braddock Park features a fountain and a line of trees protected by a wrought-iron gate. Beneath the trees are patches of ivy and a few clumps of spring flowering bulbs. The first – these lavender-hued crocus – are a bright burst of happiness, and one that I was not expecting. We're behind because of all the snow, but we're getting there, and my heart jumped when it caught sight of these beauties.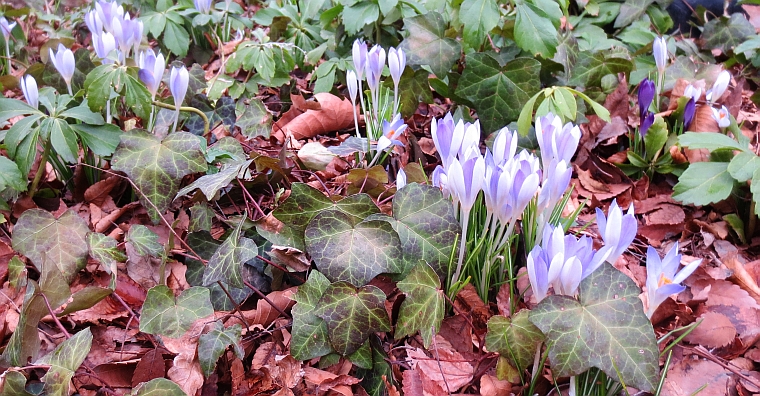 I planted a great number of crocus in the backyard back in upstate NY, but with all the hungry squirrels and chipmunks it's unlikely that many of them survived. For some reason if they make it through the first season they'll usually last. It's the first season that's the most dangerous. The animals sense newly-disturbed ground and smell the seductive relatives of saffron, feeding upon the corms in the fading warmth of fall. We'll see if any made it through the wilderness. I'll remain hopeful.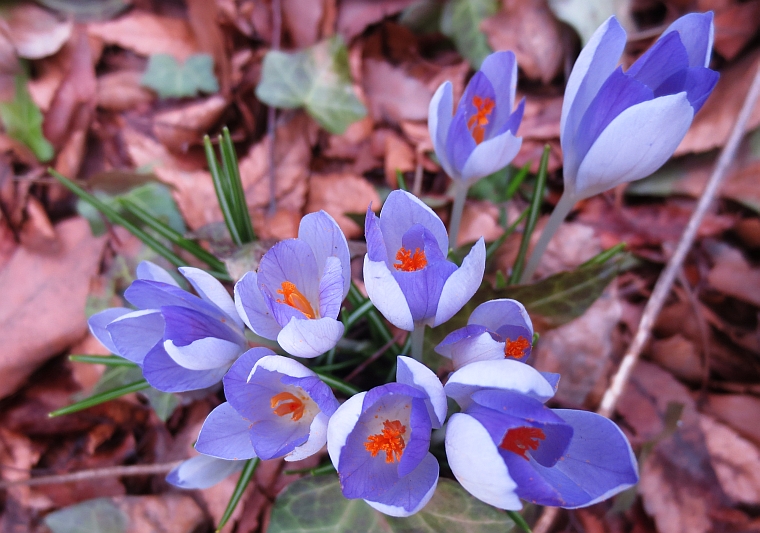 I'll also keep trying, because there is no greater harbinger of spring than these happy blooms. From the dreary brown and gray detritus of winter, the bursting of the crocus gladdens the weariest of hearts.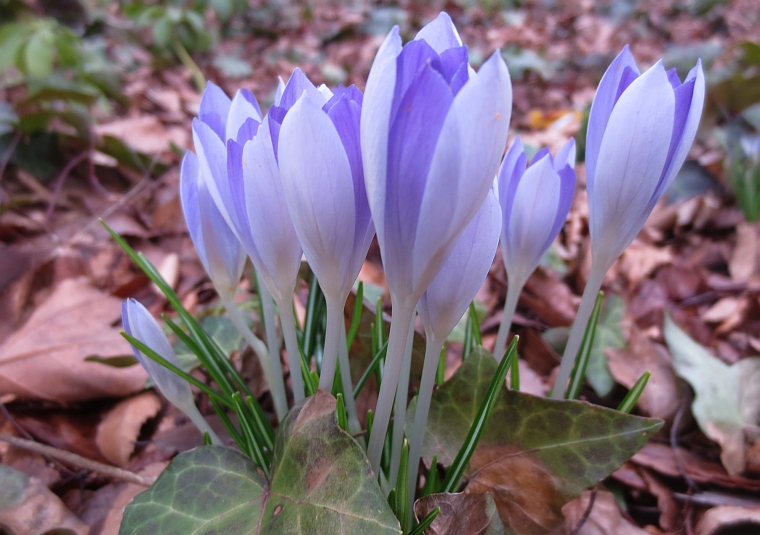 Back to Blog