A crazy perfume called Lou-Lou stands in plastic turquoise salute. It reminds me of holidays and bears named Felix from Filene's.
Folds of colorful silk lie like pools of tranquil water, in vermillion, coral, and Granny Smith green.
Fragrance, texture, color and sentiment combine in a wave of nostalgia, yet in that moment a new memory is created. The memory of a memory.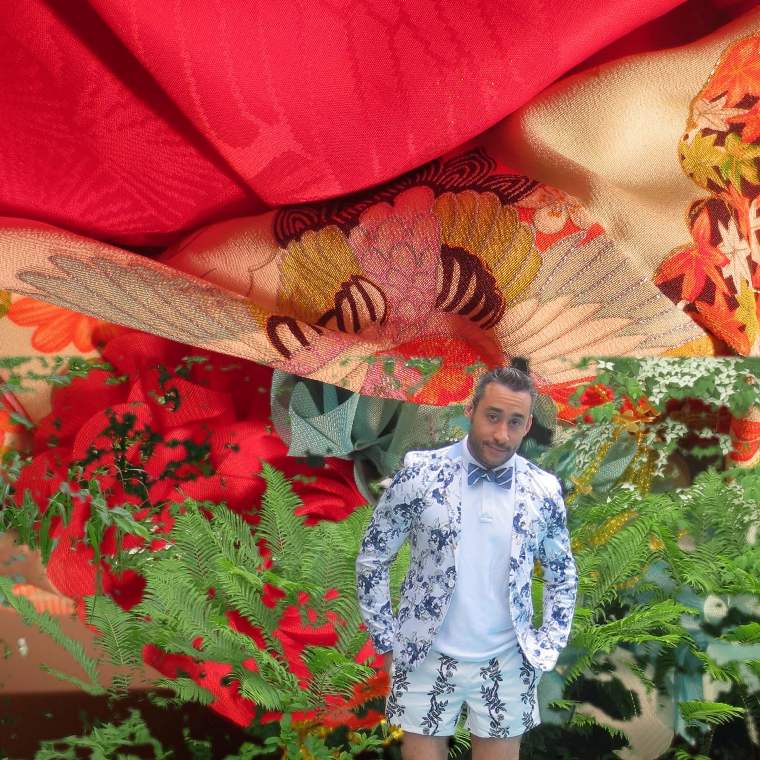 Time is marked in outfits and pieces of clothing as much as it is marked in scent.
Summer is signaled by a floral jacket as much as the sweet neroli beneath its cuff, but there are diversions from the seasonally expected too.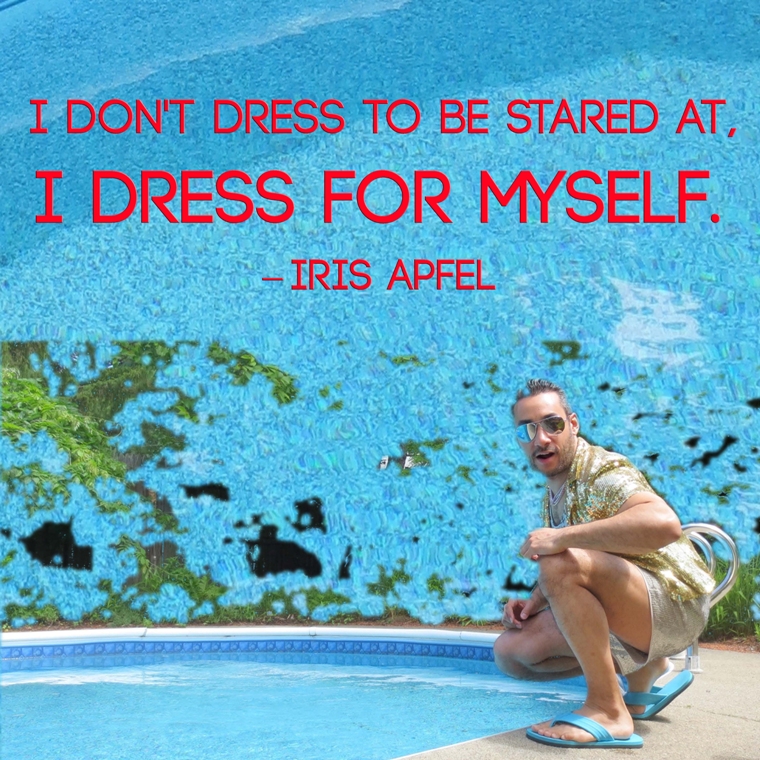 Who else would wear sequins and flip flops and aviators by the pool, or to a parade for that matter?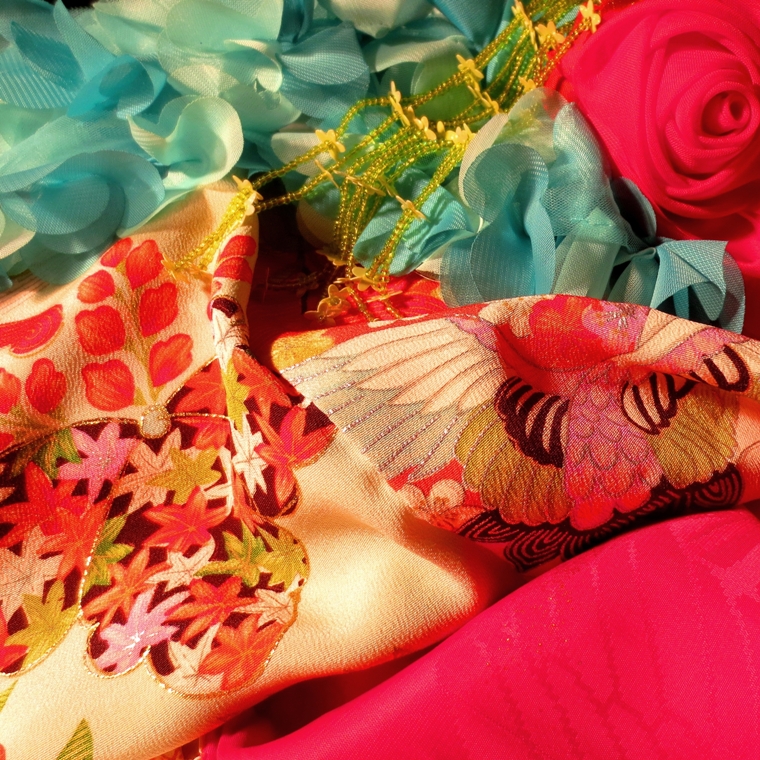 Who would wear a kimono to a black-tie affair?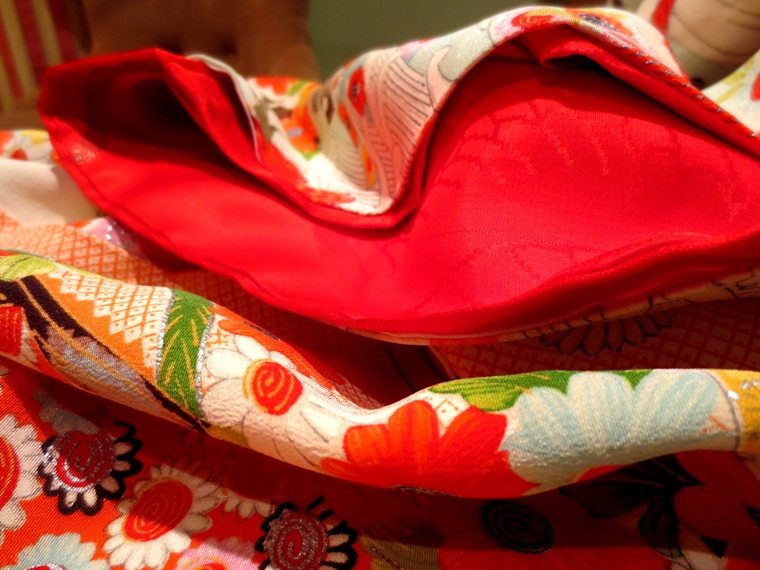 You may not be remembered for what you wore, but I'll be damned if I don't try.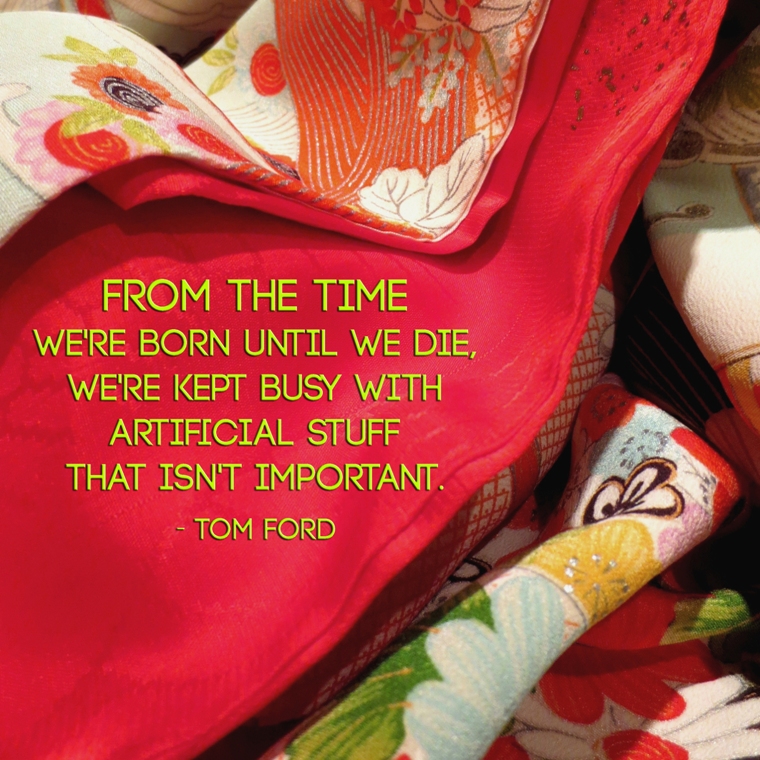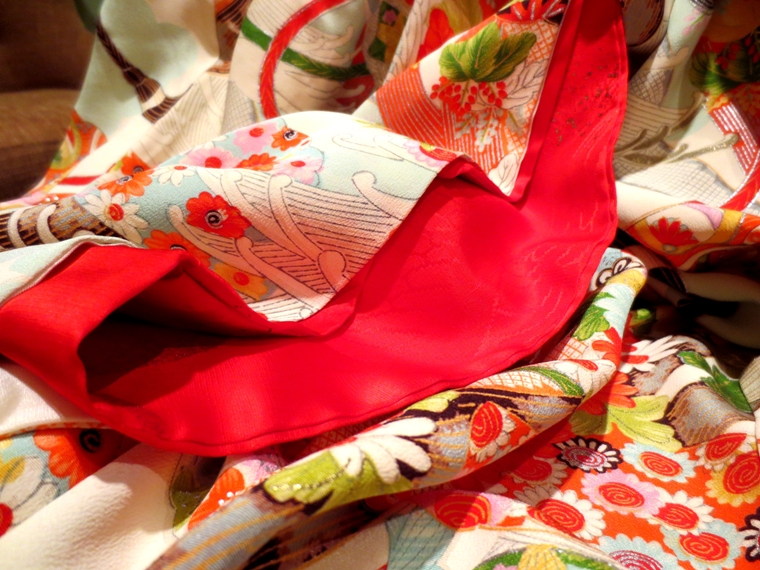 Back to Blog