The song from which today's blog post is gleaned brings back bitter memories of a boy who killed himself and left my hometown bereft. I don't know if people ever really recover from such an unnatural reordering of things. We were all left a little haunted by that, and the ghosts of memory parade differently before everyone. I'm not sure why that opened what was supposed to be a rather innocuous post about this snow-like drift of creeping phlox. That's what I mean by haunted. It creeps up on you just when you've begun to forget.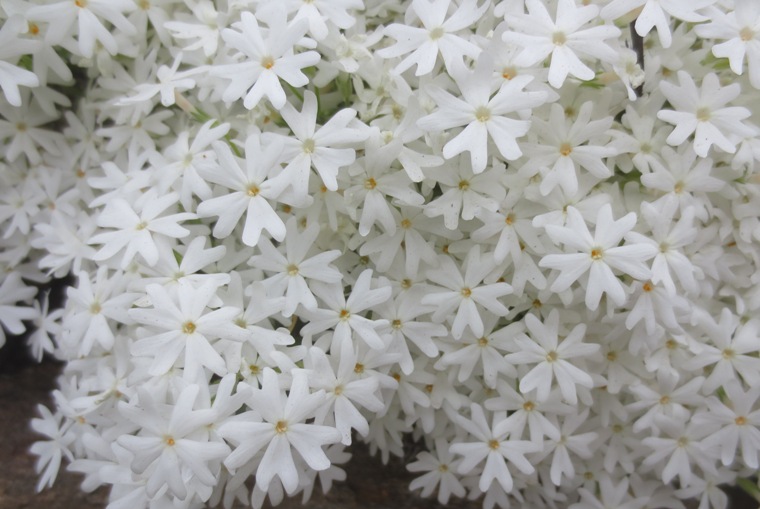 As for these creeping phlox, they are beacons of the spring, and they burn in wild and ferocious form for just a few short weeks, but what a wonderful show it is. The flowers completely cover all their unremarkable leaves and branches like a carpet of pastels. They come in shades as quiet as this white and as loud as the most obnoxious magenta. In between all sorts of variations exist – from grape taffy to cotton candy to buttery popcorn.
I never grew them because of their short burst of flower power.
I wanted something that would last.
I wanted a boy I used to know to last too, and I wish I'd cherished him and our days together more than I cherish the phlox.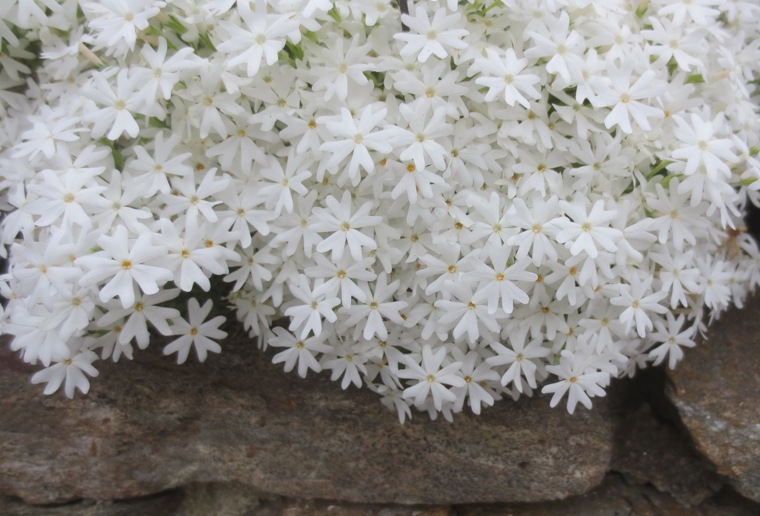 Back to Blog