I may not be the best brother in certain aspects, but one thing I do well is give some great gifts. I'm talking about the metallic cock I gave him for Christmas (a kitchen chicken decoration, you sick fucks), the peeing boy who pulled his pants down and shot water (like the kind you see at hibachi tables for show), or some of my Madonna LPs for his record collection. This year, however, I went a little deeper.
It turns out that my brother is into Tibetan art, and actually visited my favorite Tibetan store in Harvard Square a few months ago. At that time, he was taught about the Tibetan prayer bowl – a hand-made copper bowl, heavy and designed to produce a tone perfect for meditation. The last time I was in Boston, I made up my mind to find one for his birthday present.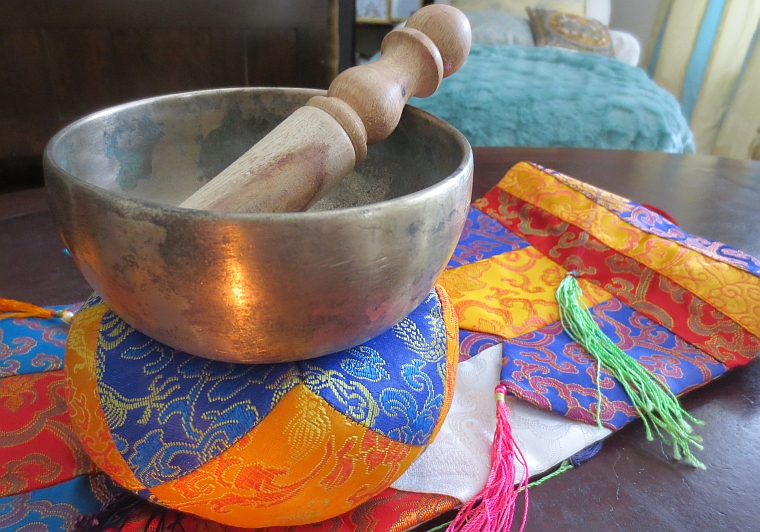 These prayer bowls are not inexpensive, but their hand-made and unique nature makes them worthy of such a price, so I went to the Tibetan store on the Boston side of the Charles River and found this one. I'd been there a number of times – it's toward the end of Charles Street, and down a few steps, hidden away as if saving itself for those who are really looking.
Near the back of the store were a few shelves that held the Tibetan prayer bowls. I tried a few before settling on this one, which called to me with its simple, clear tone, and smaller shape. The kind woman at the store moved its wooden stick around the rim, and it sang the sweetest, calmest song. She struck its side, and the sound of peace overrode whatever else was happening in my head and outside on the street.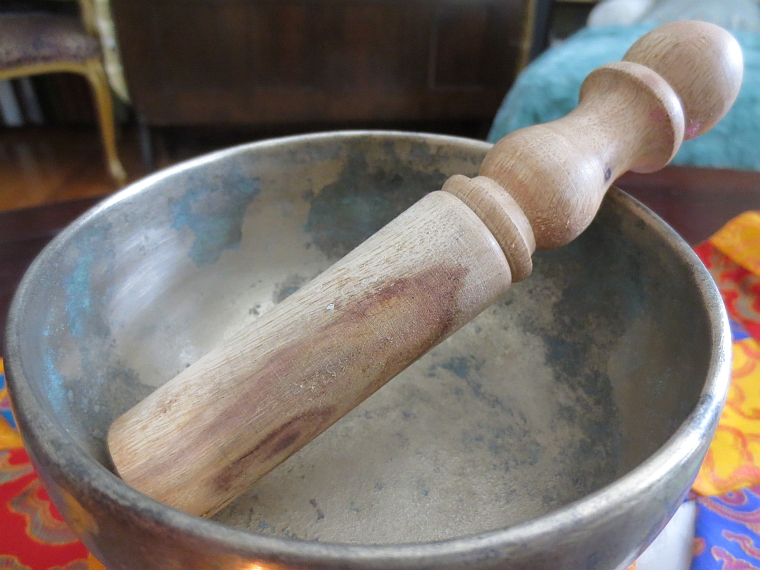 She smiled and said it had a nice sound, then asked me what color tissue paper I would like to include with it, as I'd indicated it was a gift. I chose blue and a coppery red, and then found a few Tibetan prayer flags to include with it, and a hanging tapestry, all of which would fit into the attic at my parents' house that he had re-decorated.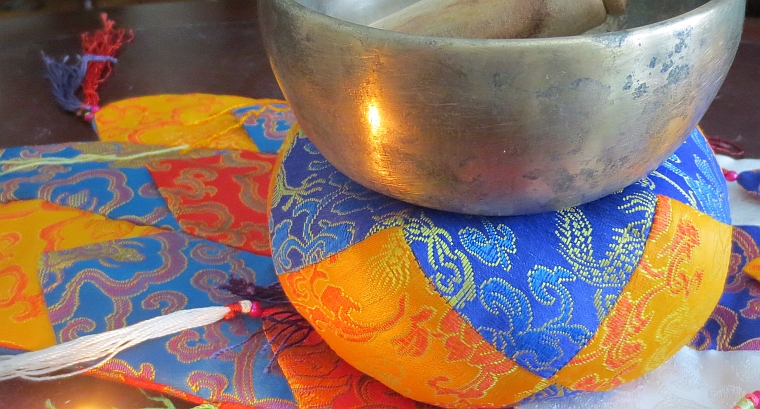 It seems my brother and I have more in common than we sometimes realize. I was about to explain how the lady at the store managed to elicit those dulcet sounds, but he said that he already had a lesson by the man in the Cambridge store (the same one who once taught me how to tie a scarf for maximum warmth), and this man had spoken about meditation, made him close his eyes, and even placed a cape on his back. If you know my brother, you know how strange that sounds – and even if you don't, it sounds a little odd, but in the best possible way. Perhaps he should be instructing me.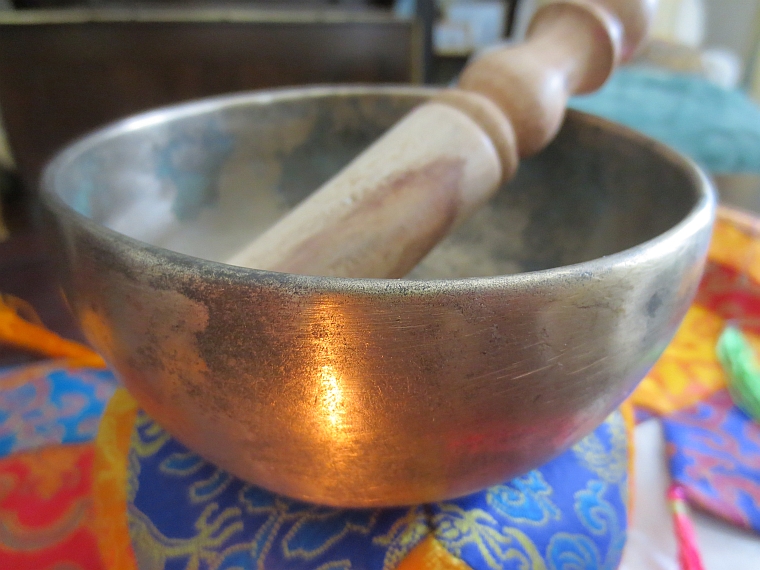 Back to Blog