As my final escapade ever in such a touring capacity, The Delusional Grandeur Tour Book has several references that have informed my life for years. It's not quite a retrospective of all that's come before, but more of a quick nod to those pop culture touchstones that have inspired me. There was the 'Sunset Boulevard' portion, which captured Joe Gillis, Norma Desmond, and that infamous pool scene. There was the bunny motif that has been haunting me since childhood. There was, and will be, a bit of Madonna, who has been my main muse since I was ten years old. And now, with the next installment, comes a brief homage to 'Grey Gardens.'
Big and Little Edie have held me, and countless others, transfixed and fascinated since they first stepped gleefully into the spotlight with the documentary by the Maysles. I first discovered them in the earliest days of the internet – somewhere in the late 90's – in an online post about the campiest gay divas. There, atop such legendary ladies as Judy Garland, Cher, Liza Minelli, Barbra Streisand, Bette Davis and Joan Crawford, were Big and Little Edie – taking first place among the pantheon of better-known women. Having never heard of them, I sought out the elusive 'Grey Gardens' which was easier said than done. It took a year or two before I tracked down a Criterion VHS cassette of the documentary, at a time when no one was talking about them. Like a carefully-shrouded secret, I kept it close to my heart, sharing it with only a few special people in my life – first and foremost among them was Suzie, who introduced me to many an iconic film ('Harold & Maude' and 'Auntie Mame' for instance).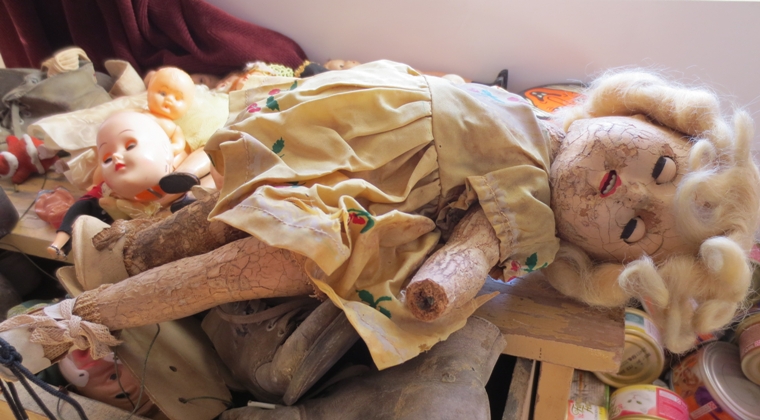 Aside from exhibiting the fashion and eccentricities of its leading ladies, it was a documentary that examined the tenuous relations between a mother and daughter. It hinted at horrors rather than reveling in or revealing them. It showed the co-dependency of their relationship while displaying their fierce independence. It was as much about the psycho-drama of two headstrong people as it was about their decaying mansion around them, and the echoes of American royalty than ran through the rotting walls. The resilience of the women moved me, and their staunch belief in themselves when the world turned away was touching. All they had was each other. And in some incredibly loving way, that's all they needed.
They are housed in the 'Steampunk Birdcage' section because in many ways they became like caged birds. Exotic creatures trapped by circumstance, time, and the ties of familial loyalty and obligation. They were bound by love as well, and that's the golden thread running throughout their life together.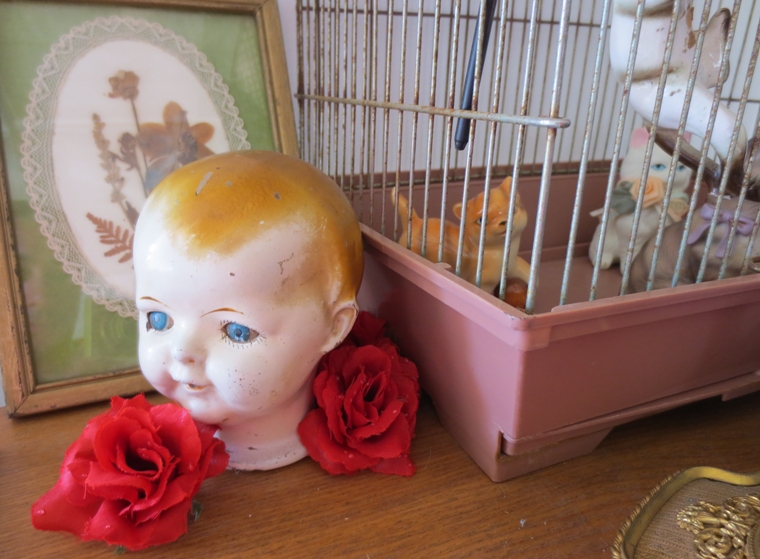 Back to Blog