As the main fragrance front-man for Hermès over the last decade or so, Jean-Claude Ellena has made a name for himself and brought the venerable company an elegant edge in olfactory matters. His Jardin series is a masterful collection of woody, water-like florals – as distinctively evocative of their inspiration as they are of a standard summer day in anyone's mind. Unlike some florals, these don't dominate, they gently ease the scent of the season delicately out of one's countenance. It's a subtle and sly sleight of nose, and somehow Ellena manages to make these deceptively lasting (in brilliant counterpoint to the main obstacle of a light spring/summer fragrance, which is that they're gone too soon).
His latest, and final, contribution to the Jardin line was released this season: Le Jardin de Monsieur Li is an ode to a fictional Chinese garden of one Mssr. Li, with notes of kumquat, jasmine and mint. (Just once I'd like to go along for the planning part of these visits – I'm so easy-upkeep they wouldn't even know I was there!) Ellena indicated that this fragrance was conjured by an imaginary place for meditation: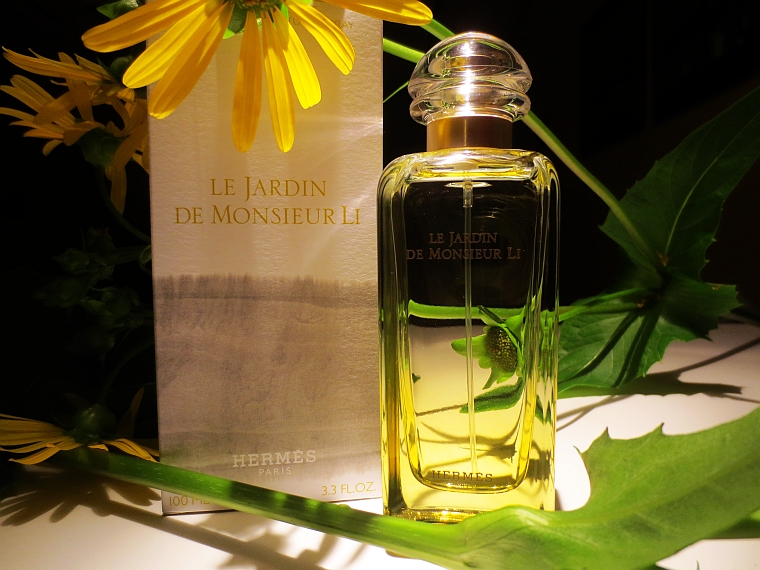 "I remembered the smell of ponds, the smell of jasmine, the smell of wet stones, of plum trees, kumquats, and giant bamboos. It was all there, and in the ponds there were even carp steadily working towards their hundredth birthday."—Jean-Claude Ellena
For me, it feels like a not-so-distant cousin, or somewhat-distant sister, of Un Jardin après la Mousson, which was his ode to a garden after a summer storm. Both are based in watery, fruit-like richness, yet both are light enough for the humidity that signifies such moisture in the summer. Perhaps Mssr. Li bears a slightly more refined bearing, less messily aquatic, more contained, like a pond of manicured water plants, and for that reason I'm a bit more partial to it. Such a spectacular way to end his line for Hermès, this is an impressive addition – the final gem – in a crown of delicious creations. He will be sorely missed, but I'll hold onto the hope that some other house might coax him out of semi-retirement someday.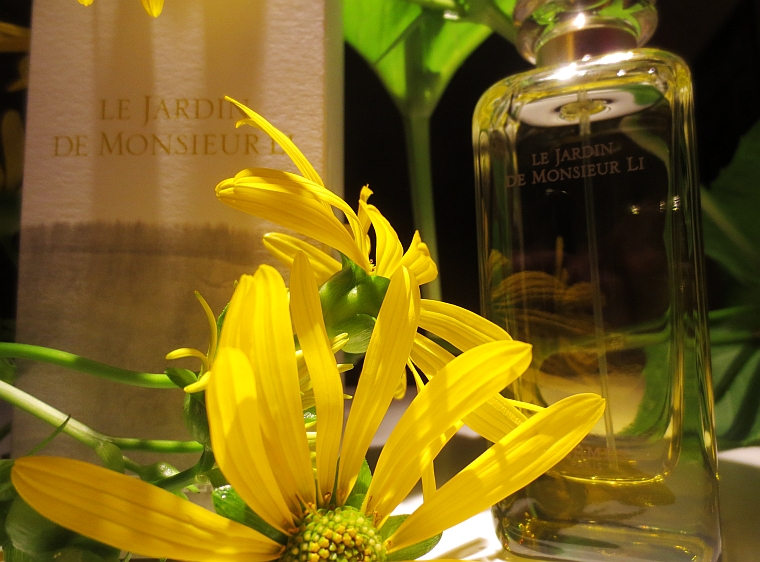 Back to Blog