This precious triumvirate, hailing from the Houses of Tom Ford, Hermés and Diana Vreeland, forms the perfect three-pronged attack on the question of what to wear, scent-wise, for the crux of spring and summer. Ford's classic 'Neroli Portofino' is his decadent homage to all things neroli, while Hermes, under the watchful nose of Jean-Claude Ellena, offers one of their sweet garden fragrances – 'Un Jardin Sur le Nil.'
That bright green bottle, which comes with an effervescent perfume to match, is Diana Vreeland's 'Vivaciously Bold.' Her posthumous perfume line takes its various whimsical names from phrases the woman herself was known for, and this one fits the bill with a bright bergamot backbone.
Each of these carries a heart of citrus – not always the most-lasting of fragrance builders, but one that is perfect for the lighter touch required in the warmer months.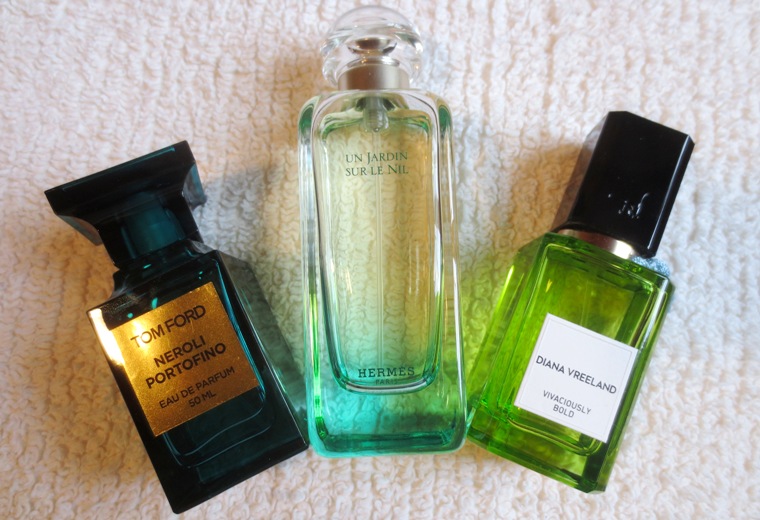 Back to Blog