Undeterred by Jo Malone's take on saffron, I returned to that spicy inspiration while exploring the world of Byredo Parfums this past weekend in Boston. My first brush with the house was in Las Vegas, of all places. I'd just won a hundred bucks on roulette and rather than letting anything ride, I took my paltry winnings and went directly to Barneys to have something to show for it. Since it was well over a hundred degrees (it being Las Vegas in August) I chose 'Palermo' – a refreshing grapefruit fragrance that lifted my heat-fatigued spirits.  One never forgets their first time, and for better or worse the lighter, summery aspects of 'Palermo' meant that I unfairly relegated Byredo to a similar compartment.
This time of the year demands something darker and heavier, and despite my minimalist leanings earlier in the season, I decided I need something with a little more oomph. As I stepped into Barneys in Boston, I went back to Byredo in the hope that there was something richer than 'Palermo' ~ and there most certainly was: the bold ,the brazen, and the bodacious punch of 'Black Saffron.'
This one has a riotous beginning, starting with a bang and not letting up until the very end. The saffron hits you right up front, followed by a luscious period of leather. Hints of petrol, in a not-entirely unpleasant way (but certainly not for everybody) dominate for a bit. Stay with it through this, don't run away. It's not going to explode, but it is something you've got to get over. Eventually, after a bit of dry down, the real gem reveals itself: a rich sweet oriental musk, almost cloying, and certainly not quiet. It's got a similar flavor to that of the similarly-titled 'Black Orchid' by Tom Ford.
I thought I wanted to be quiet this winter, but sometimes you've just got to make some noise. 'Black Saffron' is here to shake it all up. Sound the alarm and prepare the olfactory systems. Full steam ahead.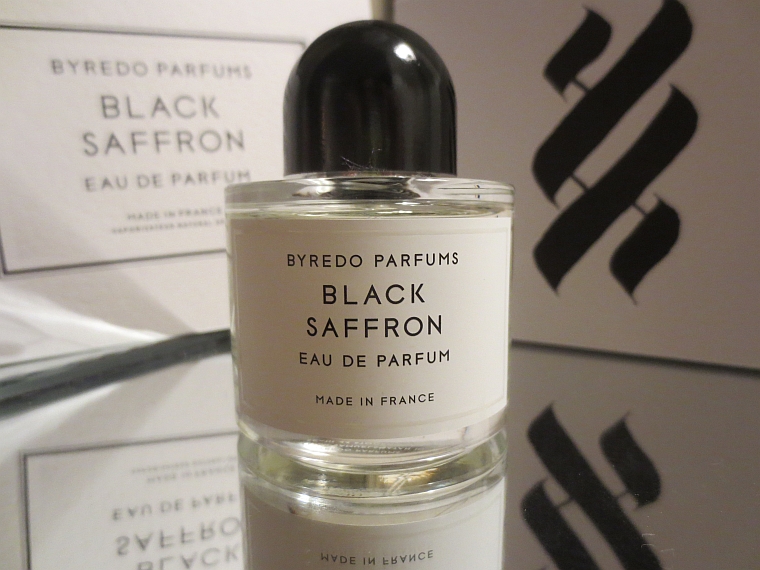 Back to Blog