JoAnn came over this weekend and we made it a weekend of Mexican food and tequila cocktails. Things started off on Friday evening, with an ease-of-entry drink, the Paloma Cooler. We caught up by the conversation couch, limes bobbing along in our drinks, a bottle of tequila briefly on hand until it was gone (and we opened the next one), and the understanding and camaraderie of a dear old friend. Nothing quells the winter doldrums quite like that.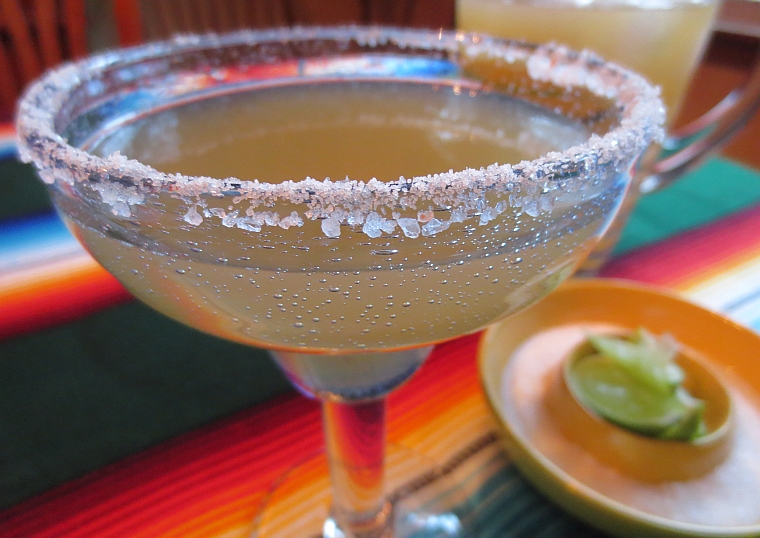 After getting up to speed, we moved into the dining room for a late dinner of slow-cooked cilantro-lime chicken. It's not fancy by any means, but it's easy and tastes good. The wonders of a crock-pot. Recipe is as follows: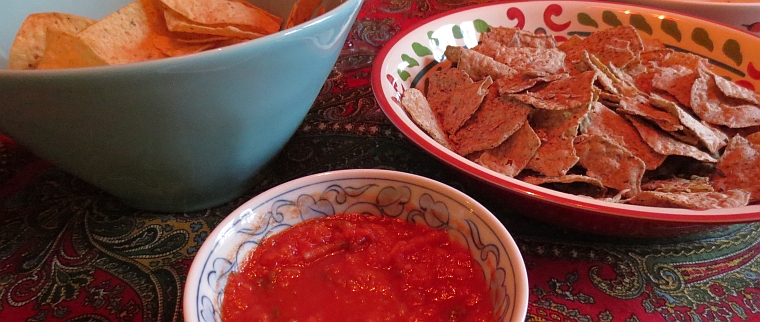 Slow-Cooked Cilantro Lime Chicken
Ingredients
1 (16 ounce) jar salsa

1 (1.25 ounce) package dry taco seasoning mix

1 lime, juiced

4-5 tablespoons chopped fresh cilantro

3 pounds skinless, boneless chicken breast halves

1 can black beans
Directions: Place the salsa, taco seasoning, lime juice, black beans and cilantro into a slow cooker, and stir to combine. Add the chicken breasts, and stir to coat with the salsa mixture. Cover the cooker, set to High, and cook until the chicken is very tender, about 4 hours. If desired, set cooker to Low and cook 6 to 8 hours. Shred chicken with 2 forks to serve.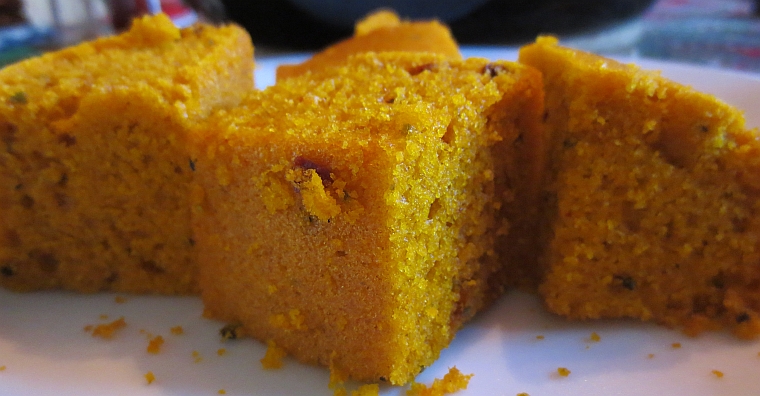 I asked Andy to make a jalapeno corn bread to go along with the chicken, and I found an easy box mix that incorporated sun-dried tomatoes. It came out deliciously, with a rich amber coloring, just enough jalapeno heat to add interest, and the crumbly goodness that is the hallmark of cornbread. We slept well after that – almost too well – JoAnn hit it hard and didn't rise until 1 PM, but that's how it should be when decompressing and relaxing. She needed it – we both did – and a sleepy morning that bleeds into the afternoon is the best way of dealing with the Winter.

We made our traditional run to Faddegon's – a greenhouse can calm the most frayed of nerves at this time of the year – and then proceeded to the Fresh Market to pick up the last few items for our mini Mexican feast. JoAnn made her seven-layer bean dip, and prepped the vegetables and chicken for the fajitas. We switched from the Paloma Cooler to margaritas, salted rim and all. For dessert she had planned on doing an apple-filled enchilada, but we were so stuffed from the dip (and drained from the night before) that we turned it into a simple bowl of vanilla ice cream sprinkled with cinnamon. You don't get a more bastardized version of a Mexican meal than that. No matter, the spirit of tequila wrapped itself around us, and the company was good and true. With a double DVD dose of 'The Mexican' and '9 to 5', we closed the night down and headed to bed.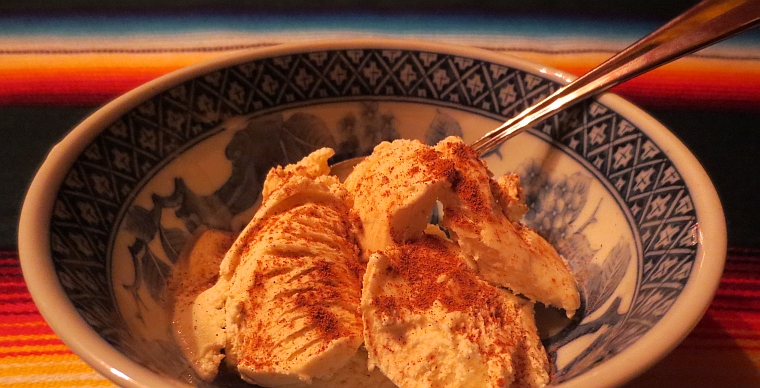 Back to Blog