My friend JoAnn is coming up for the weekend, and we've loosely planned a Mexican food fiesta of sorts, beginning with a slow-cooked cilantro salsa chicken, and this entry cocktail ~ the Paloma Cooler. It's all tequila, all the time, and I snagged this special recipe from Martha Stewart's page on tequila cocktails. Say what you may about Ms. Stewart, she knows her way around the bar. This one is simple, yet potent, and comes with a neat lime boat filled with tequila. The original recipe is below, followed by my variations.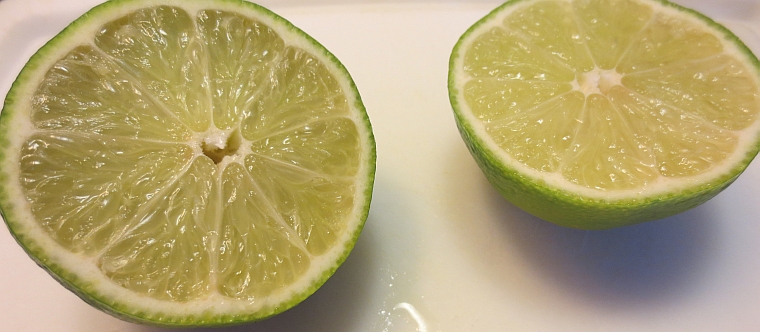 Paloma Cooler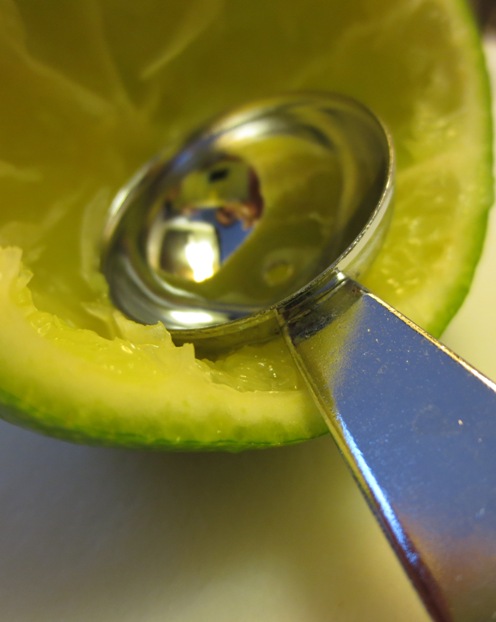 1 lime wedge, for garnish
Coarse salt, for rim
Ice
1 teaspoon lime juice
½ lime, cored
1 ounce platinum tequila
1 bottle Mexican grapefruit soda
Directions: Rub rim of a highball glass with lime wedge; invert glass in a small dish of coarse salt, twisting to coat rim. Fill glass halfway with ice, 1 teaspoon lime juice, and 1 ounce platinum tequila, then top with Mexican grapefruit soda. Stir. Place cored-out lime half in drink and fill with tequila (try a reposado for added flavor).

For my version, where the goal was to get as tipsy as possible in one quick drink, I modified the proportions without sacrificing the flavor. Instead of a highball glass, I used a shorter old-fashioned size, doubling the tequila and halving the soda. It's slightly more crowded with the ice and the lime, but that makes it more fun, especially when the tequila in the lime cavity spills out and joins the pinkish pool of grapefruit soda.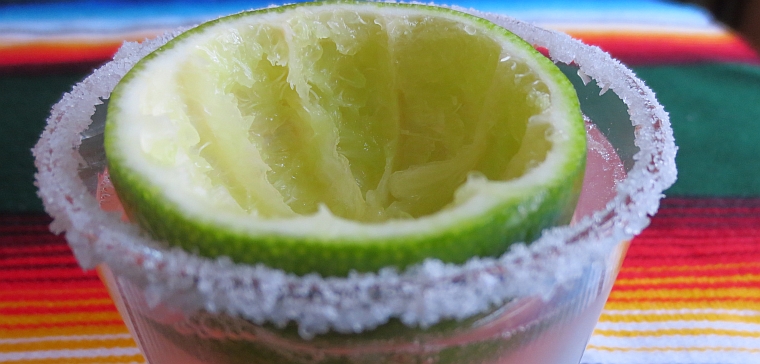 The only type of rimming I enjoy (at least in the cocktail realm) is a rim of salt. For the cajillionth time, I abhor a sugar rim, and always will. Salt, on the other hand, is a different animal entirely, lending an integral counterpoint to the tendency of margaritas and the like to go into a too-sweet territory. With the lime and grapefruit soda here that's not as much of a concern, but the salt is still a nice accent.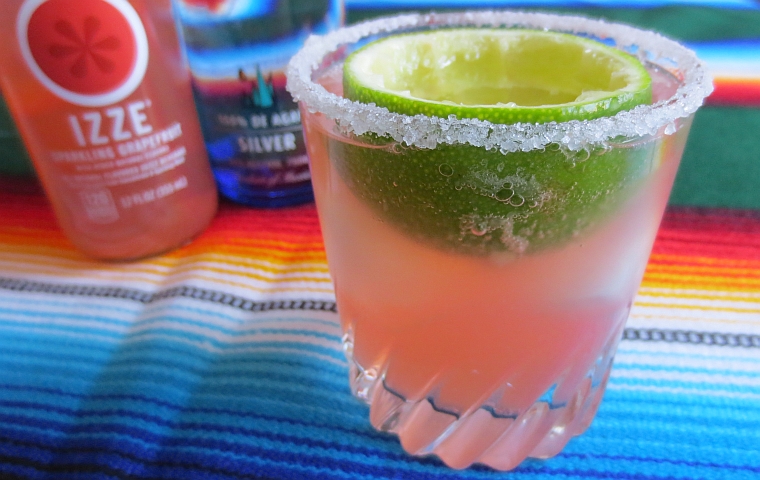 The gimmick of a floating lime filled with tequila doesn't sound like my usual preference for elegant simplicity, but once in a while it's nice to get a little messy, and tequila is the perfect companion for that sort of thing.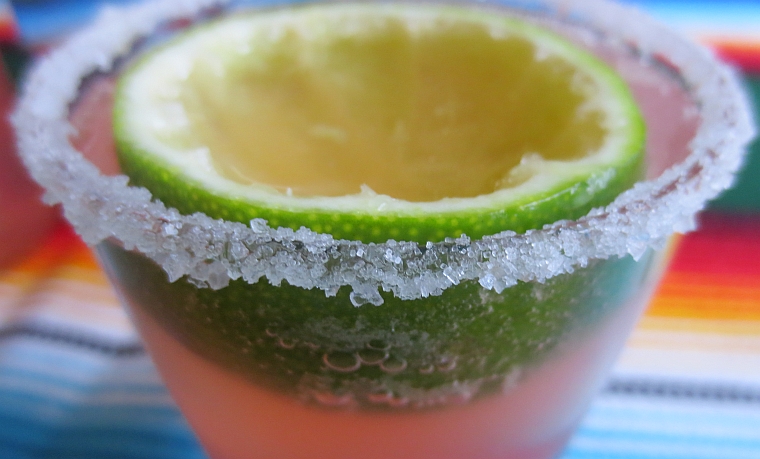 Back to Blog