Much of the gay internet is agog at these photos of Ben Cohen beaching it in a bathing suit, and most of the comments are critical of his girth. Personally, I think he looks way more than fine, and if we are in a world where this is fat then we need to realign our concept of fat and thin. There are glimmers of hope, in the embracing of the Dad-bod (but what about those who aren't Dads?) There are also certain open-minded sects of chub-chasers and bear-lovers who prefer their men with a little more meat on their bones. I don't have such set preferences, I just want to see us be a little more accepting of different body types.
Beauty's where you find it, not just where you bump and grind it.
As for Mr. Cohen, I'll bet he's not losing any sleep over these photos, nor should he. Witness and testify to his hotness here.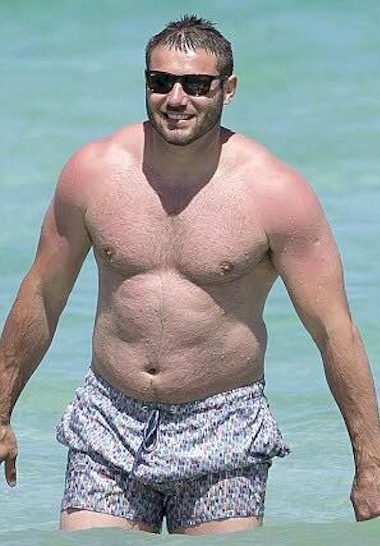 Back to Blog