On a still-frigid late winter's night, one of the best ways to heat up is to find a good place for spicy food, and warm the body from the inside out. To that end, there was no better establishment to spend last night than at Mingle, a relatively new restaurant on Delaware Avenue. Andy and I finally got around to trying it, and as the sun went down and the outside temperature followed suit, we kept our hearts warm with the heat on hand at this Korean-influenced hot-spot. Here's my TripAdvisor take on it:
Thanks to bookends Mingle and New World Bistro, Delaware Avenue now offers the hottest food (literally) in town. The spice index at Mingle may rival the renowned heat down the street at New World Bistro, thanks in large part to its authentic Korean influence, where hearty accents of kimchi accompany a number of dishes (on the evening I dined one of the specials was a side dish of kimchi fries.) Don't be scared away by that, though, as there are more mellow offerings that are just as stimulating. A Five-Cheese Mac and Cheese (available with the five cheeses, or in versions featuring lobster, or chicken and spinach and marinara, or kimchi and pork belly) is one of those decadent alternatives, as is a Broiled Salmon with Cherry-Riesling reduction. A Chicken and Shrimp Cacciatore sounds like it lies on that mild but still flavorful side, while some spicy in-between options are the Chicken and Chorizo Creole, and the Mediterranean Paella – both of which utilize smoked chorizo sausage for their heat.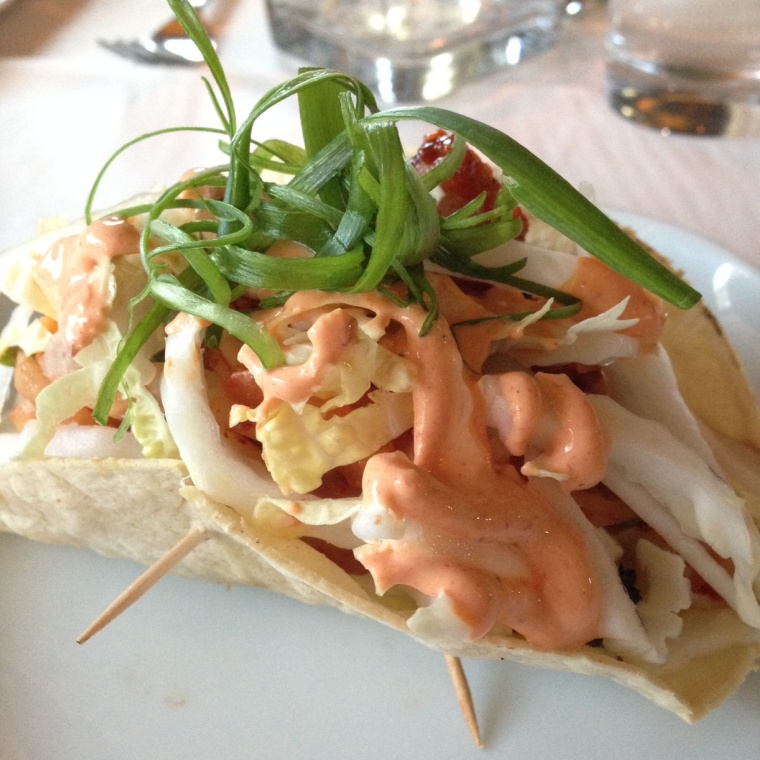 It's the Korean influence that makes this restaurant a unique, stand-out spot, thanks to the magic of Chef Un-Hui Filomeno, who's been imparting this sort of culinary magic to the Capital District for two decades. The Korean Tacos here – part of the lighter fare or appetizer portion of the menu – are a ravishing way to begin. A soft but sturdy corn tortilla is filled with your choice of beef or chicken that has been marinated and cooked in sesame oil and soy, tossed in gochujang and stuffed with apple-radish kimchi, Napa cabbage, scallions and a spicy yogurt sauce. The end result has a bite tempered with the perfect amount of tang to leave the tongue tingling and wanting for more.
Continuing my heat-seeking trajectory, I ordered the Korean Style Bulgokee (beef marinated in sesame oil and soy then broiled, served with sticky rice, house-made kimchi, gochujang and red leaf lettuce for wrapping.) The beef was perfectly cooked – tender and substantial of texture, rich and redolent of flavor and aroma – and proportioned amply enough to provide meat for every ruffled lettuce leaf (and even a bit more.) Additional home-style Korean fare includes Bibimbap, Chap Chae, Kimchi Jigae, and Ojingo Bokkum.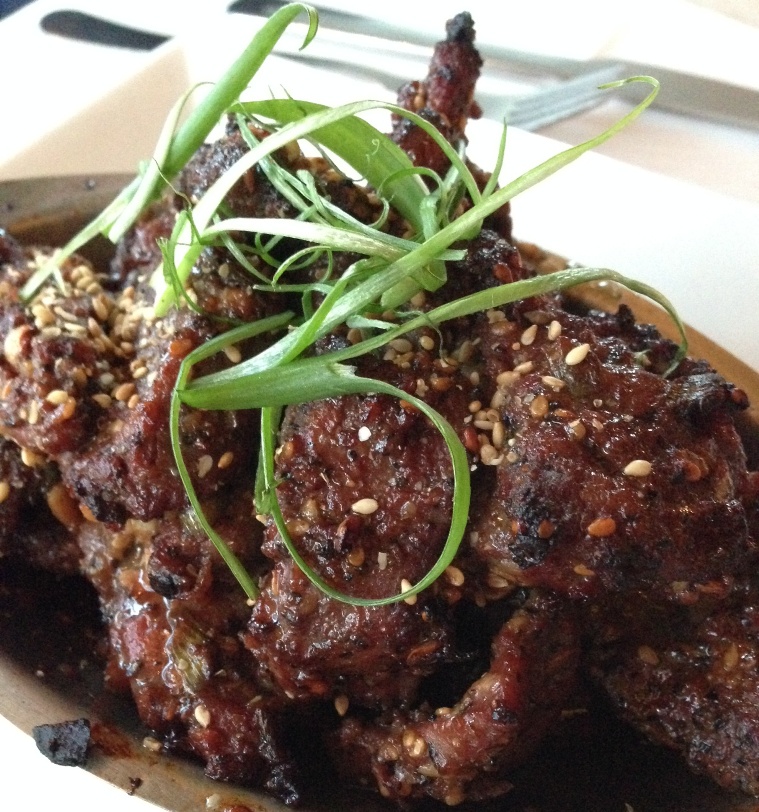 As mentioned, there are more-muted offerings on hand for the less adventurous taste-buds – a delectable-sounding Filet A Poivre, a Pan-seared Duck Breast with a Port Raisin sauce, a traditional Meatloaf, and a Pork Schnitzel – each served with a side of heat in the kimchi mashed potatoes. All of the entrees that were coming out of the kitchen looked significant of size, and the sizable lighter fare menu offers excellent choices for those desiring a little less – including an Asian burger (with cucumber kimchi), Pan fried Yakimandu (chicken dumplings with ricotta cheese, soy bean sprouts, scallions, and napa cabbage), and a pair of flatbread pizzas. In other words, there's something for everyone.
Aptly named for its convivial atmosphere, Mingle offers exceptional food in a jovial setting: at the time I arrived a couple of strangers were becoming fast friends at the bar, and the tables were enjoying friendly exchanges with the staff. Good food and drink always seem to inspire an easy camaraderie, and a restaurant running on all happy cylinders seems to inspire such joy in its patrons. This is one of those places that has so many unique and varied dishes that you will need to go back over and over and over – and I'm not at all sorry that it is so.
Mingle is located at 544 Delaware Avenue and is open Tuesday through Saturday. Check out their website for exact hours, and some amazing menus.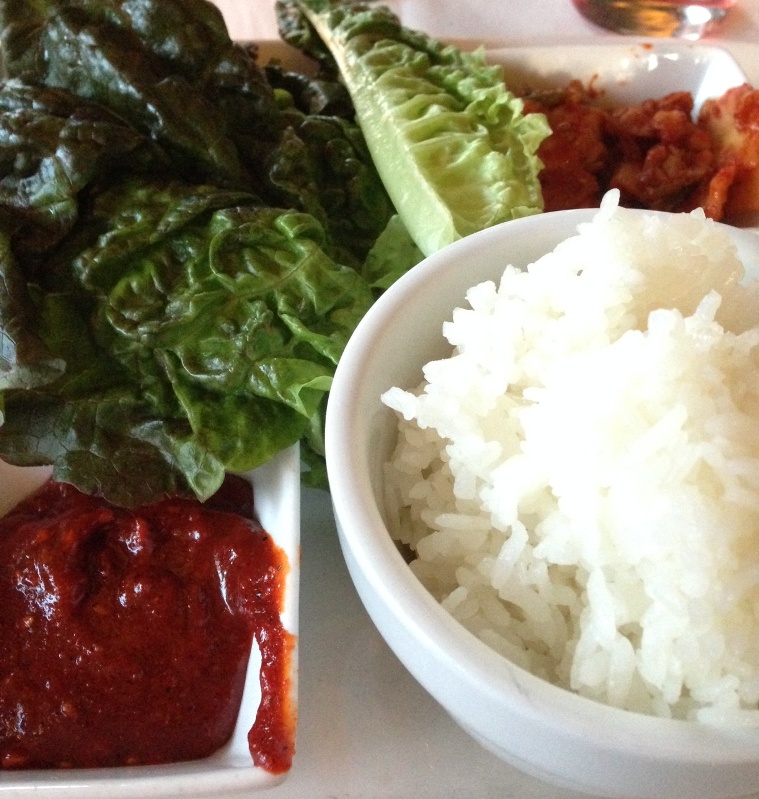 Back to Blog