One of our favorite restaurants in Albany is dp: An American Brasserie. Up until now, they've only done lunch and dinner – both of which are phenomenal. This past Sunday, however, they served a one-off brunch, and the results were to-die-for. I only hope this is the beginning of a semi-regular feature, as a good brunch in Albany is always appreciated.
My only complaint about the whole scene is that there wasn't more room in my stomach to try all of the luscious-looking options. Somehow I narrowed it down to two: the Fried Chicken and Biscuits with a Foie Gras gravy or the Duck Confit Hash with sweet and purple potatoes, autumn squash, poached egg and blistered shishito. Upon inquiry, our server made a definitive recommendation for the fried chicken, and the dilemma was solved.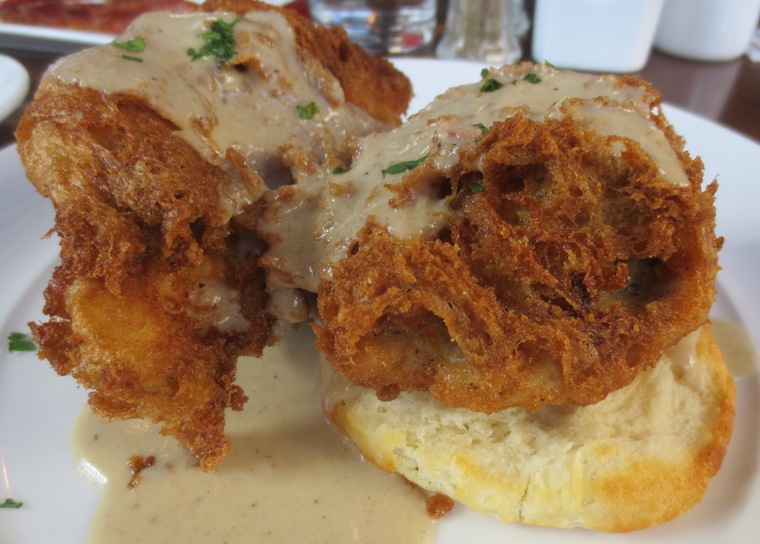 There was a brief moment of minor regret as a plate of the Spicy Shrimp & Pork Belly Fried Rice arrived at a nearby table, with its pungent kimchi and perfectly poached egg atop a gloriously full plate, but that was quickly extinguished as my own plate of fried chicken appeared. Whatever they used to prepare this was divine, resulting in one of the finest brunch dishes I've had in a long time. (And I've tried a lot of fried chicken over the years.)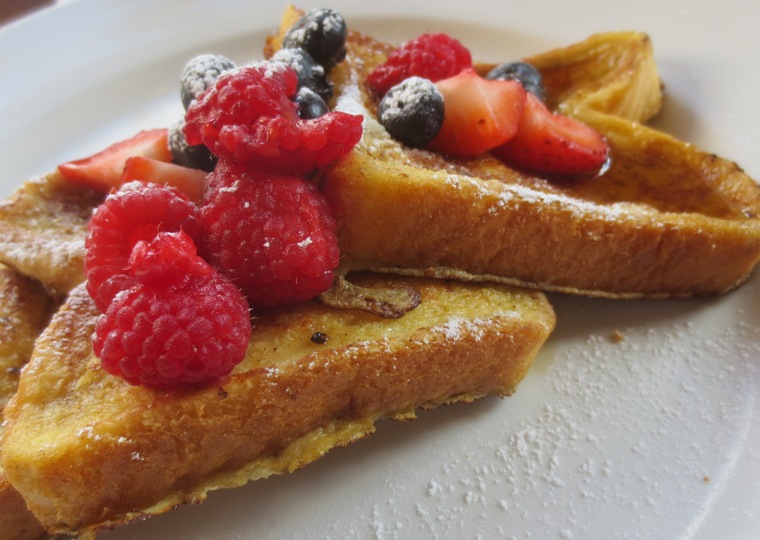 Andy's order of Vanilla Bean Brioche French Toast and its accompanying Vermont maple syrup and fresh berries was as sweet and scrumptious as it appears here, the side of Applewood smoked bacon a vital complement.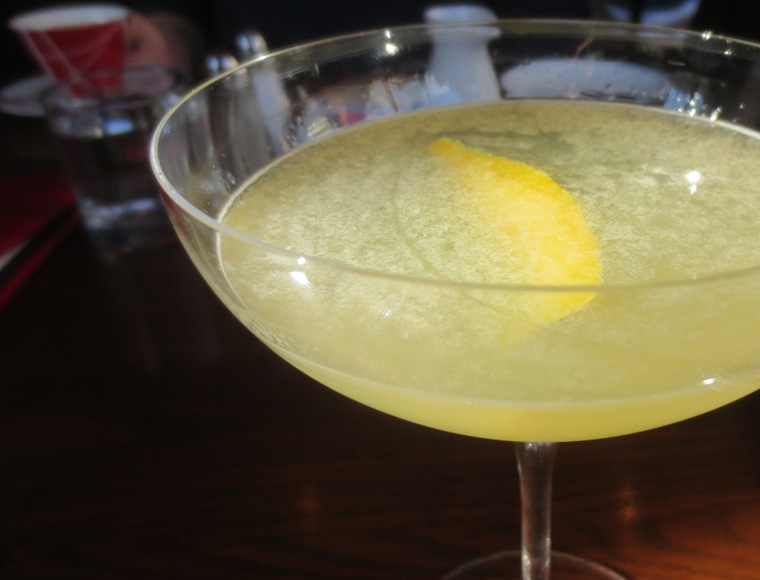 The selection of cocktails went thrillingly beyond the usual Bloody Mary and Mimosa offerings, encompassing those classics while also offering a Corpse Reviver #2 and a Pain Killer – potent combinations sublimely suited for a leisurely Sunday brunch in which we just gained an extra hour. There's no place else where I'd rather spend that extra time.
Back to Blog