There's a certain art to the act of seeming superficial, and Andy Cohen masters that art while delving deeper into another diary of a year in show business. The latest (last?) edition of the Andy Cohen Diaries, 'Superficial' takes up pretty much right where Cohen's first diary left off, and continues in much the same vein. The core cast of characters in his NYC family is gloriously intact – a loyal bunch including Anderson Cooper, Sarah Jessica Parker, Kelly Ripa, John Hickey, long-time pal Grac and a possible love interest endearingly emblazoned as #BAS (BrazilianAndySamburg) – and their antics brings the city alive, making it seem both boundlessly exciting yet intimately quaint.
While there's no real need for extra comic relief in this light but enjoyable read, his parents offer their bit, including MY FAVORITE PART OF EVERY BOOK HE'S EVER WRITTEN: his mother. She offers her own hilarious insight into her son, the funniest of which seems to be ENTIRELY UNINTENTIONAL. Such interactions ground Cohen even as he's casually texting with Madonna or sniffing up on Dolly Parton's décolletage.
His one almost-constant companion remains his beloved dog Wacha, who's undergoing some soul-searching too, to find out what is at the root of his behavioral quirks. It's a bit of a theme, as Cohen's diary becomes its own form of therapy. His new apartment is under construction, and his personal life seems ready for improvements too. To that end, we see his restless FOMO syndrome finding some sense of reconciliation as the book concludes. Keeping a diary is hectic business, and, much like our social media output, sometimes it seems to supercede the actual inhabiting of the moment. Cohen becomes more and more aware of this as the book progresses, and though the reader is never given a dull moment, one gets the feeling that he's already eyeing the next thing. The saddest passages of the book are those moments when Cohen realizes he's not quite connecting with someone – whether it's a guest or the audience, a stranger on the street, or even the possibility of a romantic relationship. It's a striking contrast to see someone still searching for more when they have such an otherwise-enviable existence. While on its surface everything is all glitz and glamour, fame and hard-earned fortune, Cohen delves a little deeper as he reaches the last pages, positing the possibility that his three-year docu-odyssey has come to its close, and that maybe there is more to the unexamined life after all.
On the last page is a message that could be read several ways, and Cohen's occasional gift for multi-layered meaning comes into beautiful focus: "In this year, as I've been going back through what I've written to make it ready for publication, I've been forced to think a lot about where I am in my life. That ability to reflect does not come naturally to me. I'm usually too busy having fun! But what hasn't been great about writing the diary is the feeling sometimes at the end of a busy day that there's still one more thing to do."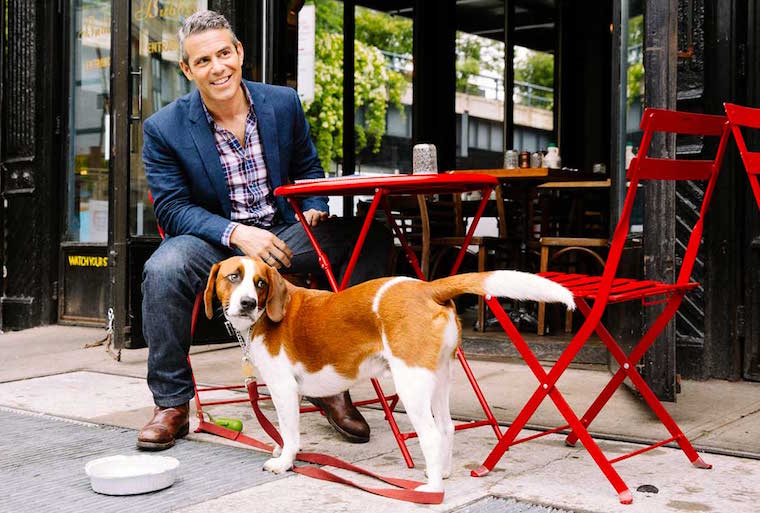 Back to Blog