No.
Just… no.
No fucking way.
I will NOT accept Justin Bieber as the new face of Calvin Klein underwear. This is blasphemy on so many levels that I've lost count of the number of sins being committed. First of all, how DARE you sully the name, and probably the shorts, of all that is Calvin Klein. Marky Mark did not blaze this treasure trail so some pip-squeak wanna-be can take a dump on everything we hold near and dear to our hearts. This is Calvin Fucking Klein. This is underwear. This is unacceptable.
I can promote a post on Bieber puking up all over stage. I can show a peek at his cheeks if he wants to be so cheeky. I can even give him a nod when he wants to do a one-off strip-down on some cheesy awards show. What I will not stand for is putting him into the vaunted echelon of Calvin Klein underwear models. Show some respect. Show some dignity. Show some sense, Mr. Klein. Until those Calvins stop touching Mr. Bieber's bulge, they're not going to touch mine.
Some days you just have to take a stand for something.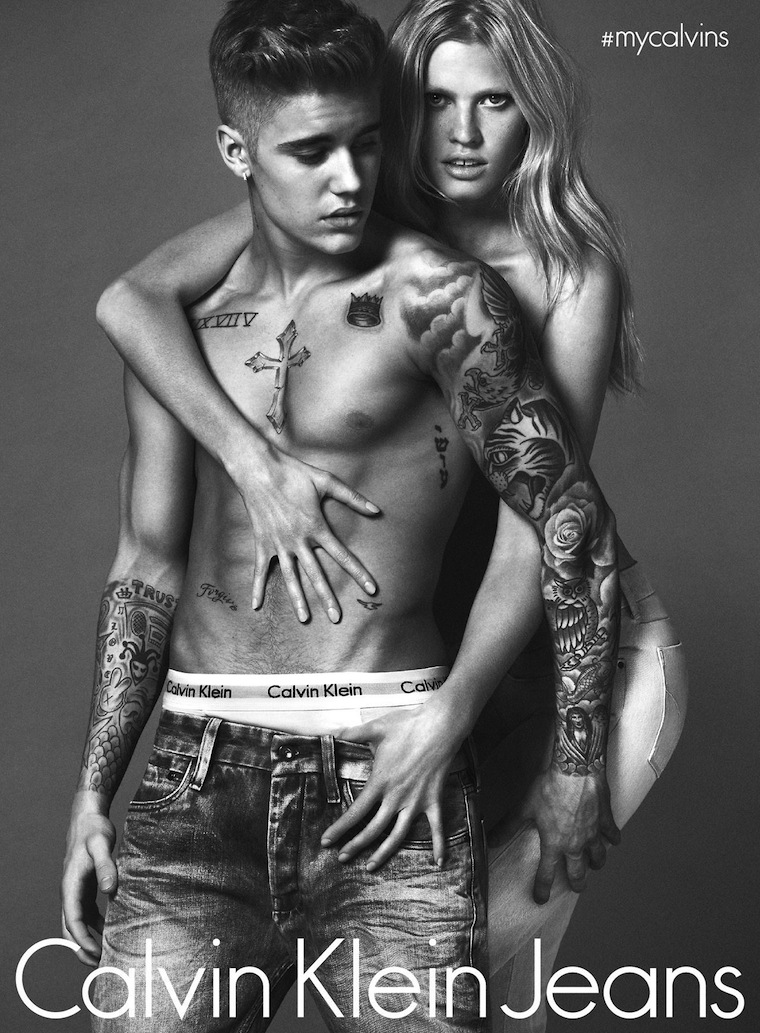 UPDATE: There have been a number of sources reporting that Justin Bieber's Calvin Klein ads were photoshopped, to which I initially could barely raise an unamused brow. (Photoshopping? In a Calvin Klein underwear ad. YAWN.) Yet as the unretouched photos made their way onto the net, it seemed to be more than just some smoothing or filters – they altered some rather serious parts – starting with his cock. Take a look at the before-and-after GIF below and see what you think. I fear they have set him up for a lifetime of disappointing anyone willing to sleep with him.
Back to Blog