When I was a kid, one of the favorite places my Mom took me and my brother to was the Farmer's Museum at Cooperstown, NY. Though we had to suffer through a top at the Baseball Hall of Fame (easily the most abysmally boring experience of my life), the reward was the fun of the Farmer's Museum, especially the live animals and the recreated life of the 1800's. Since we were a scant forty-minute ride from Cooperstown, Andy and I decided to take the scenic drive along Lake Otsego and return to a place that held such fond childhood memories.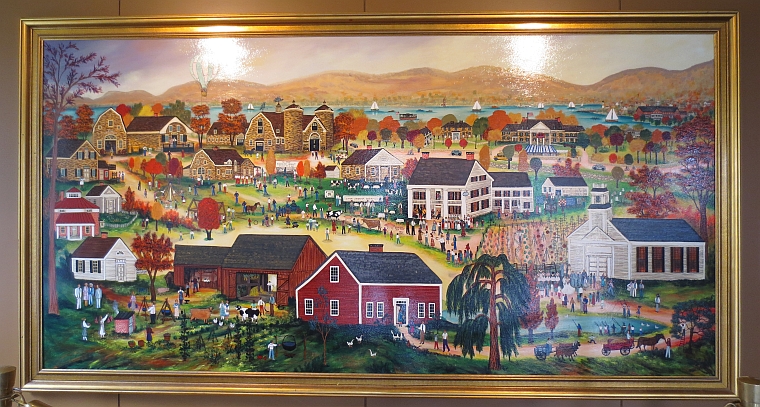 The above work is entitled 'Autumn at the Crossroads' by Janet Munro. Painted as recently as 1992, it was a gift for the 50th anniversary of the Farmer's Museum, and is a seasonably-appropriate piece for this time of the year.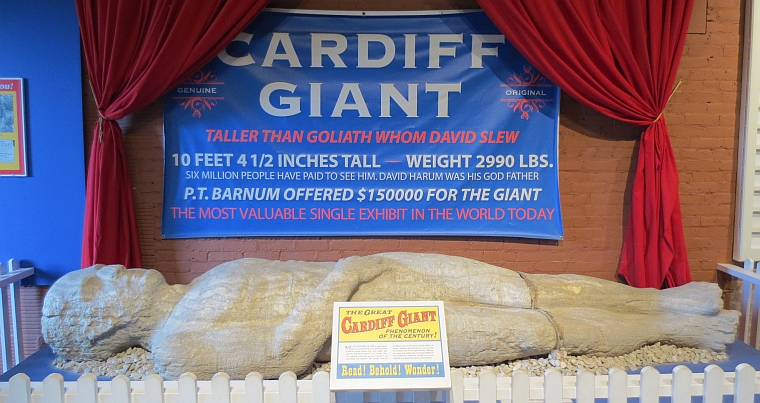 I don't remember the Cardiff Giant, but I do recall the farm equipment and vehicles.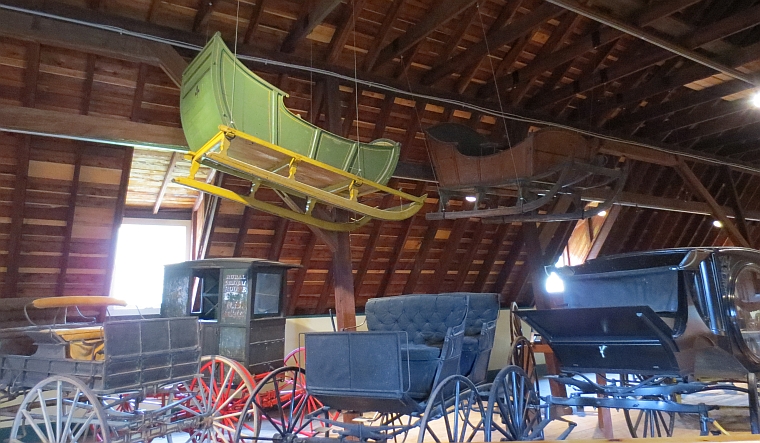 Andy, framed.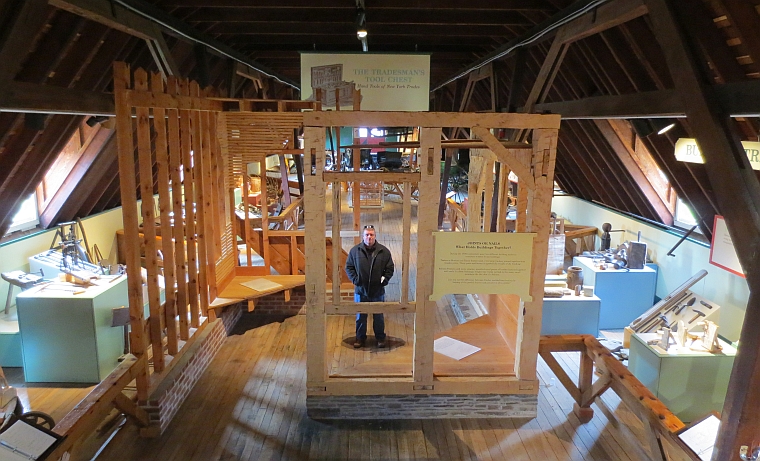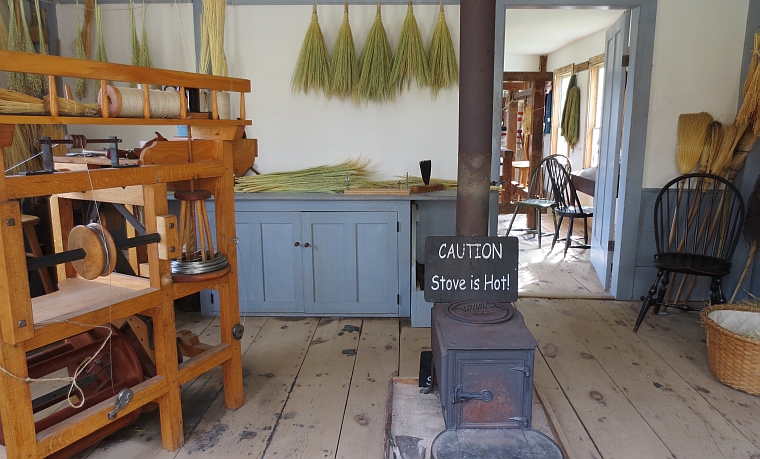 In my experience it's usually the case that one can't return to childhood places without a bit of disappointment, a bit of displaced confusion over what once held us so rapt. This was the rare instance where the memories I held actually matched the experience we had. All of the wonder of the place remained intact, the thrill of seeing how life used to be lived still resonated, and at the end were the animals that always tickled my soul. (They're coming up a bit later…)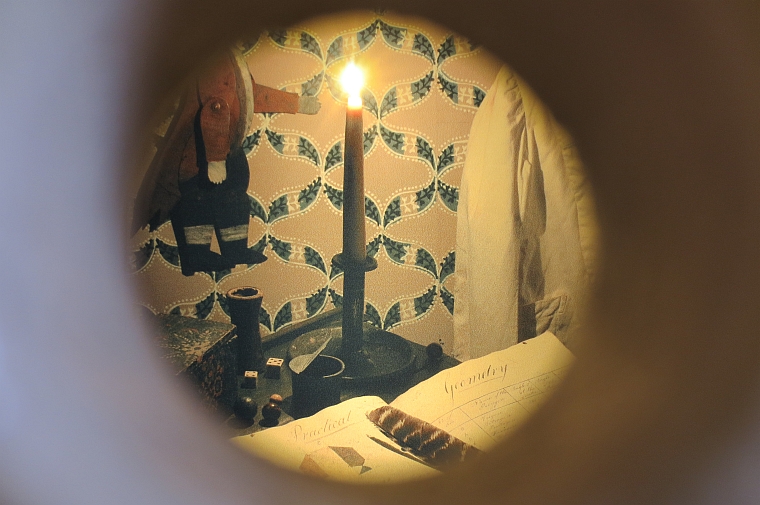 Back to Blog