On our final full day in New York, the rains came, and they arrived with full-force. The wind accompanied all the water, making walking and outside travel difficult to impossible. That didn't bode well for our dinner and theater plans, so I bit the bullet and finally downloaded Uber on my phone. It was the best thing I've done in a long time.
After an early lunch at a typical New York diner (turkey club sandwich and fries) I returned to the hotel while Mom did a little more shopping. When the Towers at Lotte New York Palace offer champagne in the middle of the day, it makes the rain bearable. And sets up a dinner at 21 Club in fine fashion.
Before that, however, we made a quick stop at the hotel lounge, where I had a Last Word and Mom had a Manhattan. Two classic cocktails for our last night in NYC.
I've been wanting to have dinner at 21 Club for some time, even if it seemed to be a favorite of our Fake President. (I recall he made promises to lower the taxes of rich Republicans in a meeting there.) Being that it was the weekend, and he was out golfing, I felt safe that we wouldn't run into such an undesirable.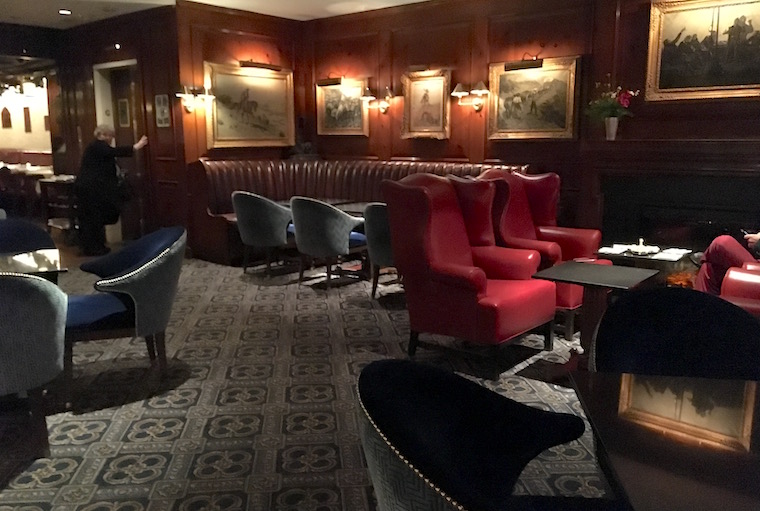 We had been seated for a few minutes when my Mom looked over my shoulder in horror. I jumped a little, expecting a spider or bug to be on the wall when I turned around. It was much worse.
We were at the Fred Trump table, and both of us were mortified. Had we noticed just a few minutes beforehand, we would have asked to move, but our order was already in. When the table beside us was seated, they made similar groans. I tried to understand why the Fake President had to ruin our dinner. On a visit to the bathroom, I understood the appeal of the place to someone like Don the Con.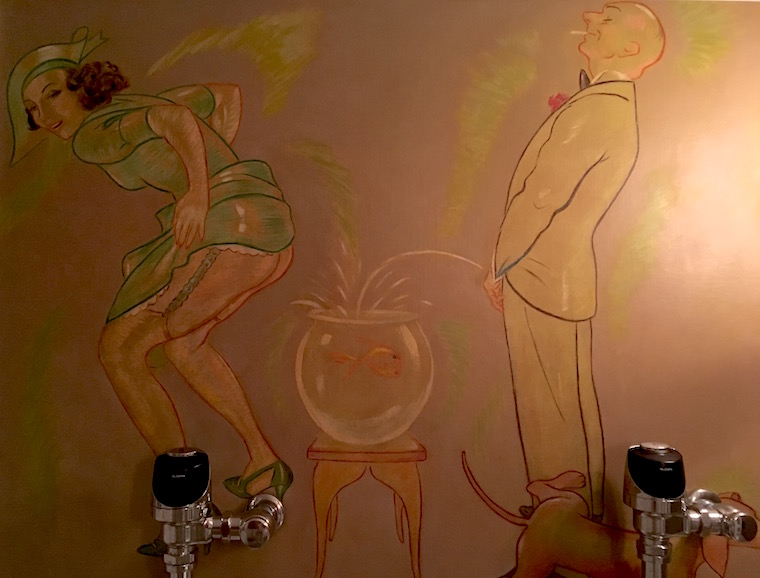 I got it. #TrumpLeaks indeed.
Despite the affiliation with such an awful person, dinner was marvelous, and we shared a slice of chocolate cake that made up for the stain of that pisser.
The night was young, and the rain persisted. We hopped in another Uber and made the slow, traffic-heavy trek to the Palace Theater, where Norma Desmond awaited our arrival…
Back to Blog