Shopping is second only to the shows in New York as far as my interest level is concerned, and I learned that mostly from my Mom. We made a few excursions on a fine, sunny morning, then refueled at the beautiful Café Sabarsky, where German and Austrian fare was served right out of another century. A glass of Gruner Veltliner and a platter of bratwurst made for a charming lunch, and a slice of Klimttorte (named for the gorgeous collection of paintings in the upstairs Neue Galerie) was perfect for sharing. That Galerie surrounded us, beckoning with its decadent 'Woman in Gold' and other towering Klimt works, and after lunch we toured the upstairs rooms, re-fortified by beauty and reinvigorated by art.
The day was so beautiful that we stayed on foot, walking back over twenty blocks until we reached the St. Regis. That evening we were scheduled to see 'War Paint' and a few key scenes take place in that legendary hotel, so we stopped for a cocktail in the King Cole Bar. Suzie and I had enjoyed a birthday lunch here a number of years ago, and I remembered the classy old-school vibe
With its famed mural and tried and true ambience, it made for an elegant pause in the day. We made it back to the hotel, where a platter of cookies awaited our arrival. The Towers at the Lotte New York Palace sure know how to welcome a guy home.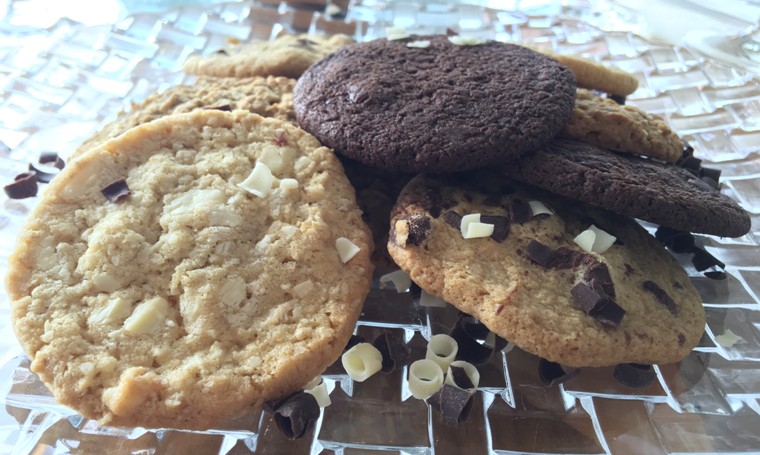 After an all-too-brief siesta, we headed back out for dinner at the Lamb's Club. Previously, we'd enjoyed cocktails there before a show, and it's one of the hidden gems in the midst of the insanity of Times Square that I've been reluctant to share for fear of droves of people discovering and spreading the good word. Those fears are unfounded (all twelve of you can spread it far and wide) and we headed into the dining room area for a special meal. Soft-shell crabs were in season, so I ordered them up and enjoyed their crunchy yet soft exterior.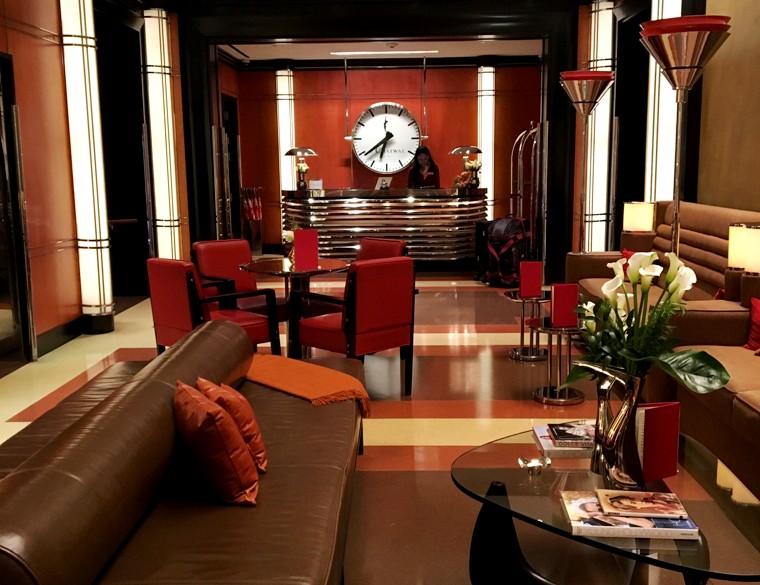 We finished dinner and headed into the Chatwal Lobby while awaiting curtain time for 'War Paint'. Its shiny art-deco style gave sparkle to an already-enchanted evening, and the anticipatory enthusiasm over seeing two Broadway legends – Patti LuPone and Christine Ebersole – lended additional excitement.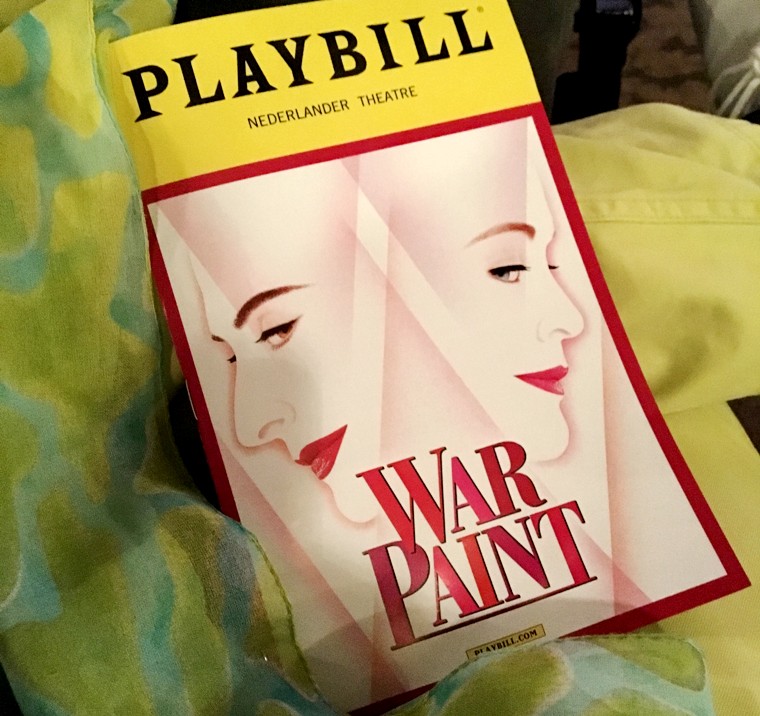 They did not disappoint, and we walked home on a cloud of euphoria that only a Broadway musical and its original cast can produce. The library glowed, and though there was a breeze, it was not cold. New York was magical at such moments.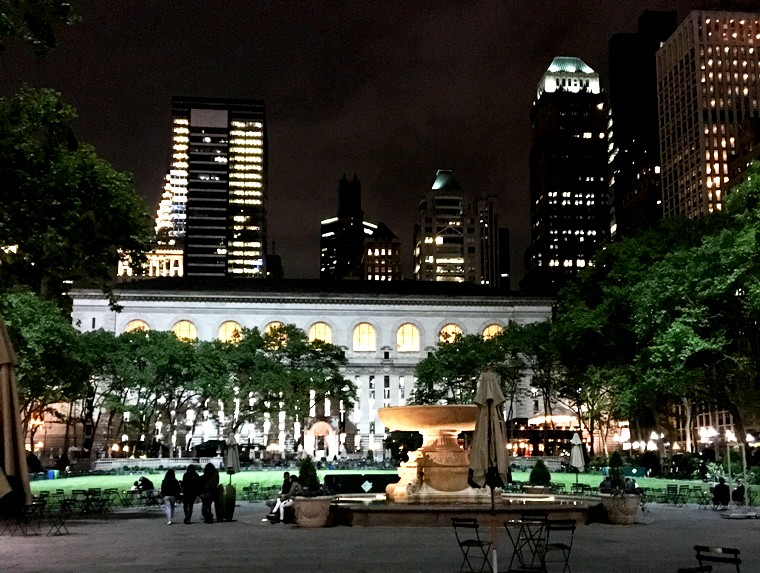 Back to Blog