Upon returning from Cooperstown, we were scheduled for our dinner at the American Hotel. By that point, we had settled into the leisurely pace of the town, the quiet peace and stillness of this place, the way the Hotel was becoming more of a home than a hotel. After a cozy cocktail at the bar, I waited for Andy to join me downstairs, at which point Heidi brought us into the dining room. She was working as one of the servers that night, and it was a comfort to be in such good hands for our four course meal.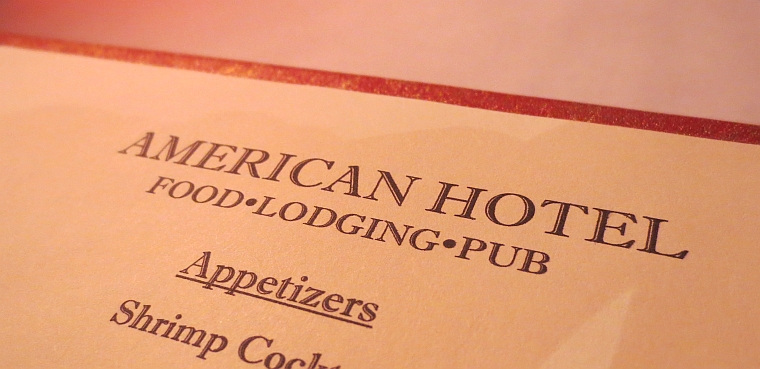 It starts off simply, elegantly ~ a surprisingly flavorful serving of pickled carrots and warm bread served with an herb butter, the latter wrapping it all together in a creamy, dreamy  spread of dairy delight.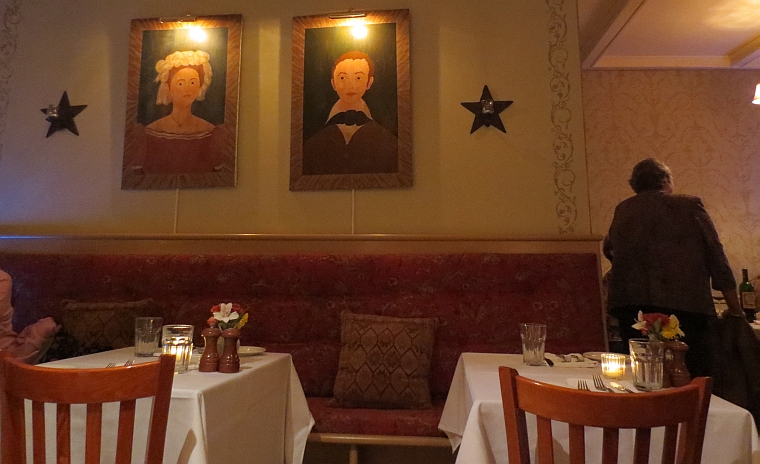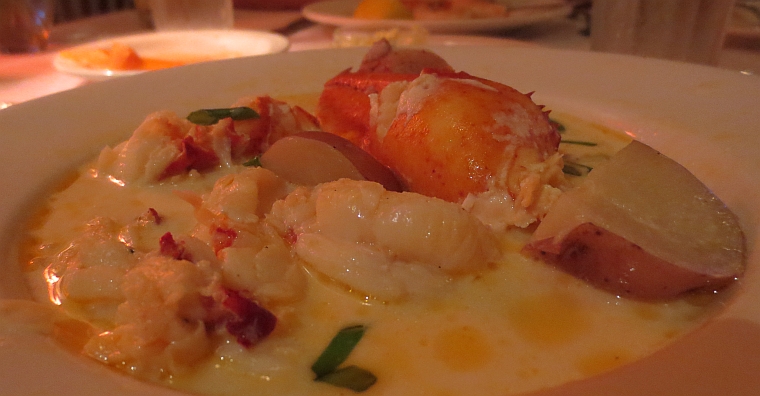 A lobster chowder follows, featuring ample chunks of lobster, potatoes, and a creamy but light broth that perfectly complements and adds additional flavor to the meat at hand.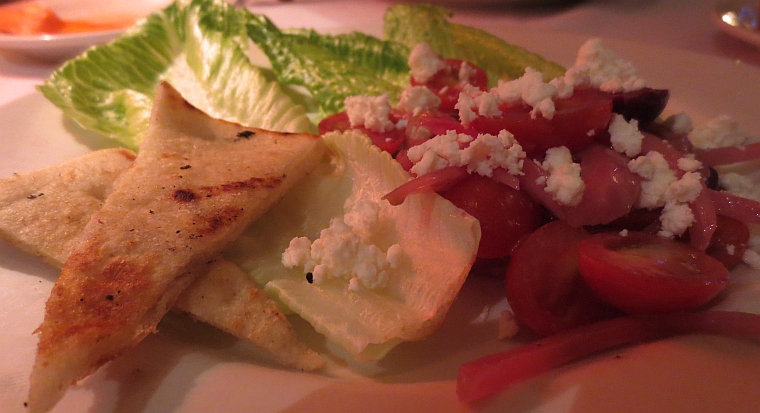 The salad is of Mediteranean derivation, with feta cheese and creamy Parmesan dressing, Romaine heads, kalamata olives, tomatoes and red onions. Being that I eat a salad every day for lunch, the tired staple really needs to be impressive to move me – and this one certainly was. When the ingredients are this fresh, and when the preparation is this skilled, a salad like this becomes so much more.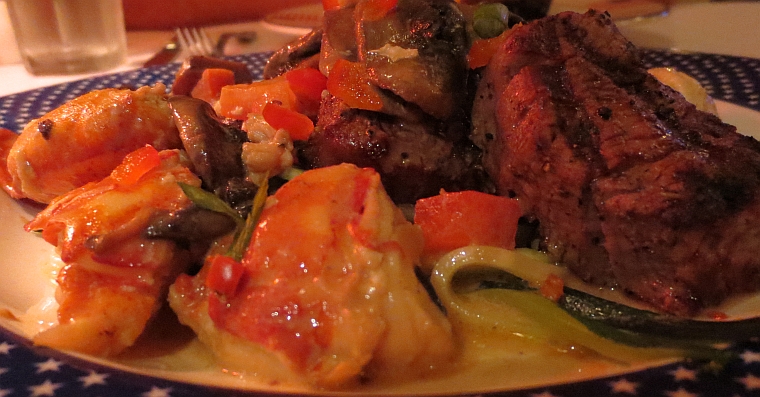 The main course is a plate filled with medallions of beef and lobster, a veritable explosion of texture and flavor – fleshy and rich and decadent in the best possible ways. It turns out there's no such thing as too much of a good thing (even if I don't manage to finish the entire dish).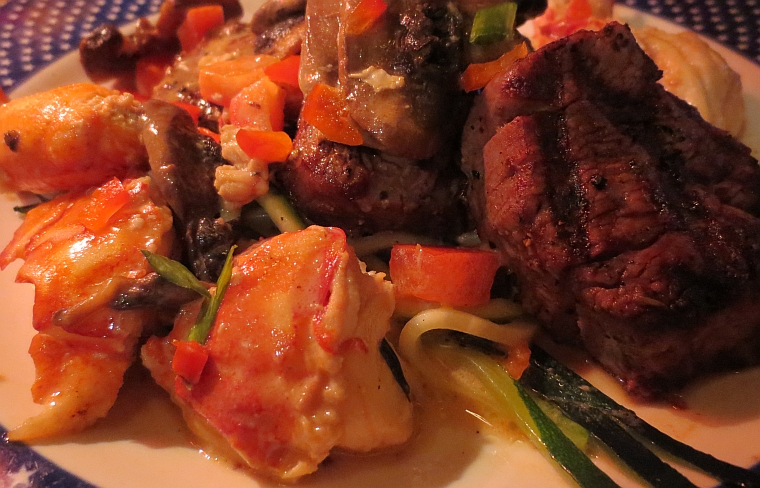 Dessert is a cheesecake ice cream. Nothing else needs to be said. Love – just love.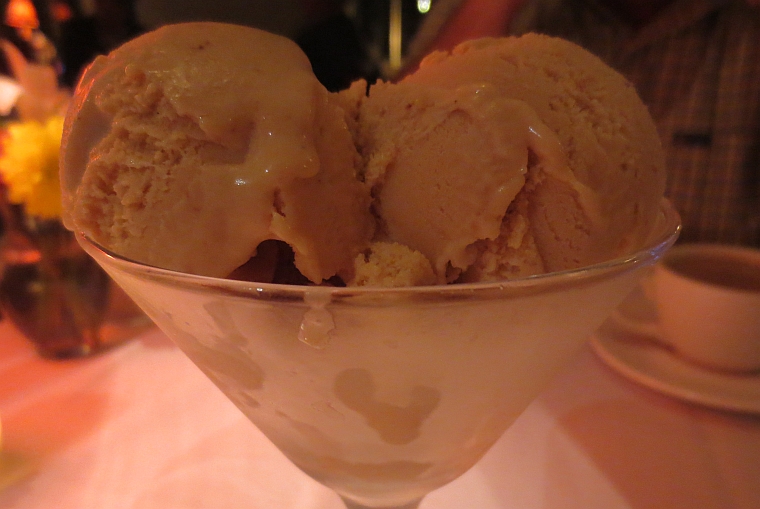 Our time at the American Hotel had come to its happy ending. Having learned to slow things down, to take our time, to appreciate and enjoy, it would be a lesson, and a sacred memory, we would take with us. How could a place so close seem so wonderfully removed? And how could we have missed out on its magic all this time? Sometimes it really is right in your own backyard.
Many thanks to the amazing staff at the American Hotel for reminding us of what true hospitality is, and the town of Sharon Springs for forcing us to slow down.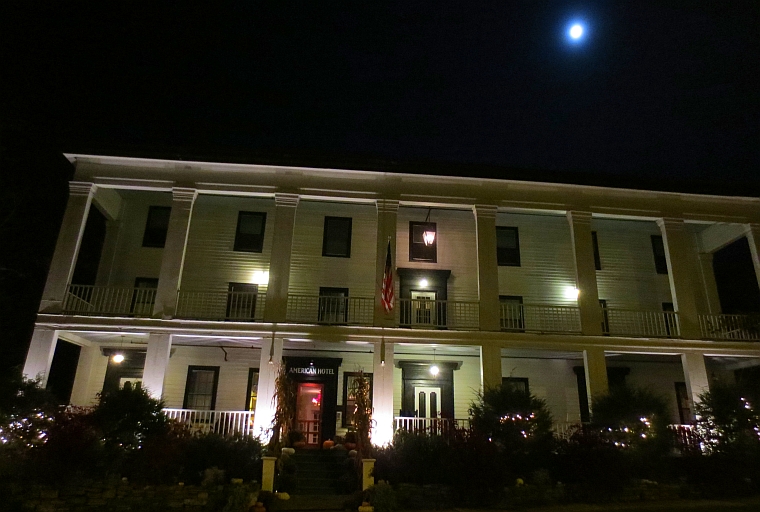 Back to Blog