Is it meta to be reading 'To the Lighthouse' by Virginia Woolf while en route to see a lighthouse on the coast of Maine? I don't know – mainly because I don't really know what 'meta' means. Whether it is or not, that was the glorious predicament in which I found myself three days into our Ogunquit vacation. The Nubble Lighthouse is an oft-photographed and much-visited tourist attraction just a short drive down the coast from Ogunquit. It's on an island just off-shore, and cannot be reached by bridge.

On this day, when conditions forbid a walk on the beach or the Marginal Way, we take the scenic Shore Road route to the lighthouse. Upon arrival, the winds whip wickedly upon the shore, and the waves are crashing violently against the rocks. The rain finds ways of pelting both from above, and from the sides – a vertical and horizontal attack that manages to invade the most tightly-buttoned hood. Yet the scene is, despite all discomfort, breathtakingly beautiful – rife with the kind of beauty that doesn't translate to photos. It's a gray sort of gorgeousness, lost among the missing vibrancy of what's supposed to be a bright blue sky, studded with white puffy clouds and a clear sun.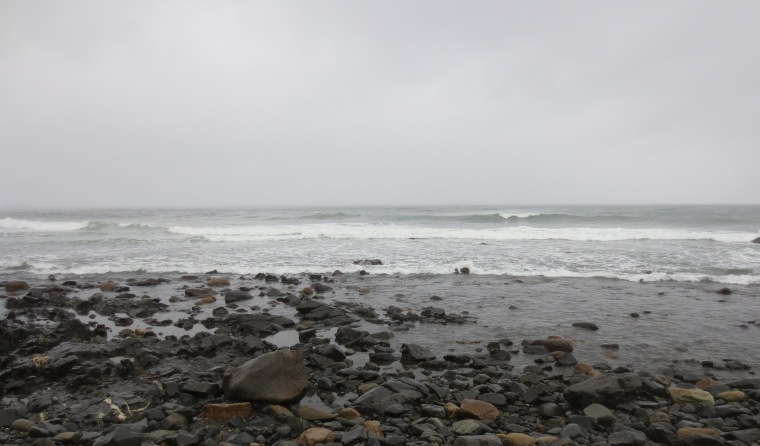 It's the kind of beauty that resonates more deeply than the flashy pomp and circumstance that often populates these posts. It's the antithesis of what almost everyone thinks of me, and as such it is the sort of beauty that's always touched me the most ~ the sort that lasts.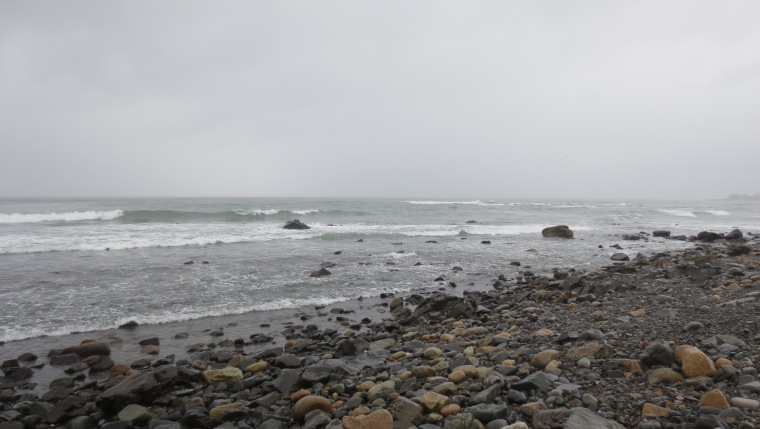 Back to Blog