It turns out that my somewhat-celebratory post about getting over the hump regarding our kitchen renovation was premature at best, fate-defying at worst. While I was in Boston, much progress was made, as seen by these photos. The cabinetry is in place, and there is finally a sense of what it will look and feel like when complete. This is the moment I was really waiting for, and it comes with a bit of relief, as I was worried the dark wood and additional line of cabinets would close things in too much. The removal of the wall between the dining room and kitchen, however, achieved the desired effect of effectively opening the space up.
As wonderful as all this was to see, it did not come without a price. That price was the fingertip of one of the workers, who accidentally sawed it off in our garage. Being that I was away in Boston, I didn't hear the screams. Andy did, but by the time he made it to the other side of the house the poor guy was already en-route to the hospital. They said it was just the tip, but isn't that what all guys say? What's worse is that they couldn't find it anywhere in the garage. I was assured that they did an extra-thorough job of sweeping up that day, but I'm still waiting for the thing to come crawling into the house and begging haunting us forever. (I didn't ask which finger.)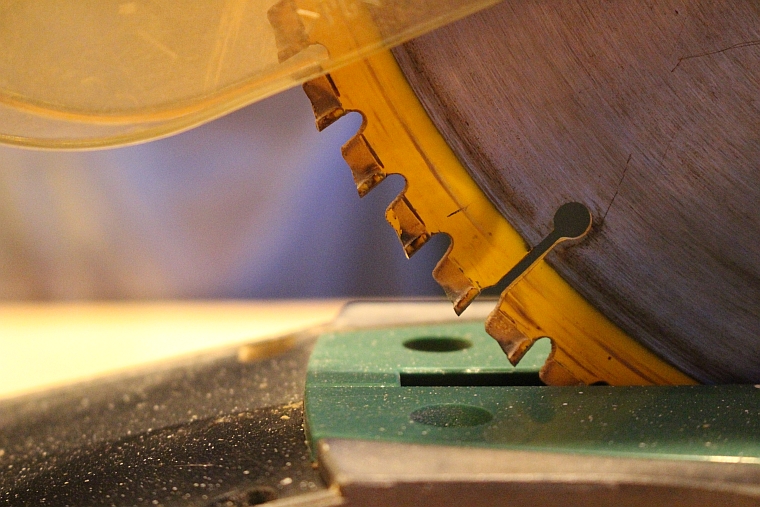 Aside from that bloody snafu, the project looks to remain on schedule, with the template for the granite countertop being measured and designed, hopefully before the storm delays anything. Once that happens, there's a typical-two-week waiting period for the granite to be cut. Everyone has said that was the toughest wait, and I think that might be true. The first waves of renovation fatigue are starting to kick in. I may have to make one more trip to Boston… or somewhere else.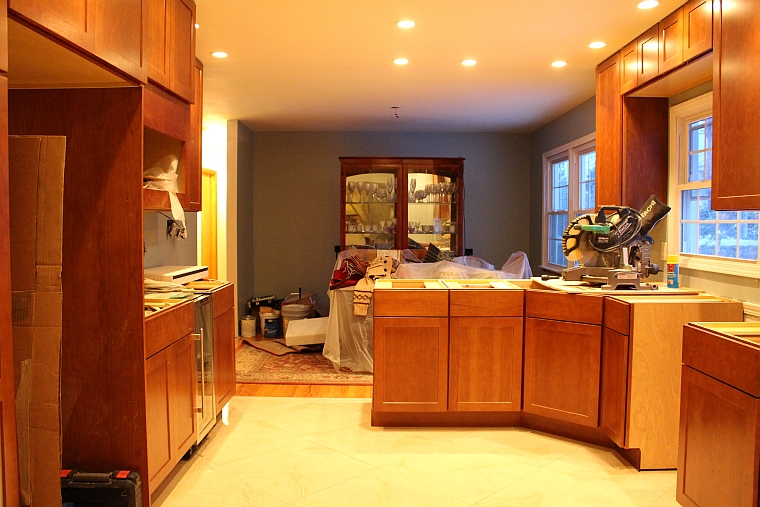 Back to Blog