It's far too soon to say we're out of the kitchen woods just yet, but when you have a visible bit of final-product – like the floor and the cabinetry seen below, it gives one more joy that would reasonably be warranted. At the time of these photos, the contractor said they were about half-way through the project. That was quite the happy bit of news, as it seemed rather early. I was not about to complain about that though, and if things have progressed accordingly then by the time this post goes up we may be ready to have the granite countertop template set into motion.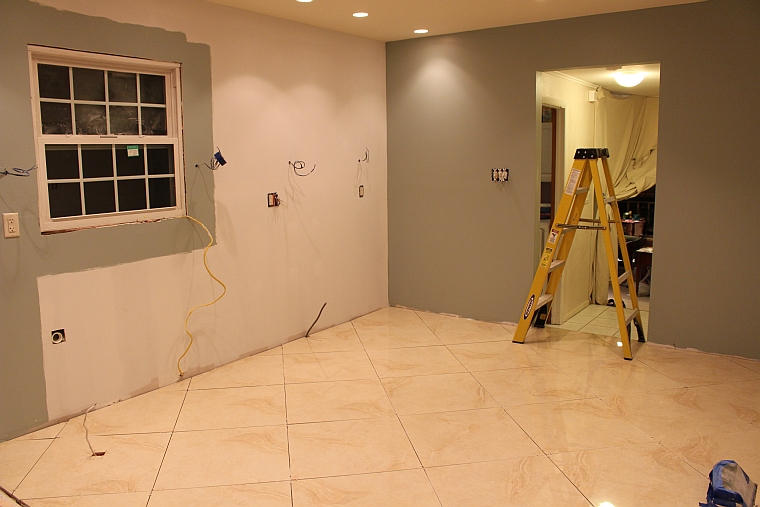 At my insistence, we went with the large (24") tile size for the floor, set on a diagonal. Andy was against it at first, despite my explanation that it would make the space appear larger (he didn't believe me until the woman at the tile store said the same exact thing – story of my life). Now we're both thrilled with it, and the shininess, while making for a more slippery surface, reflects all the wonderful recessed lighting from above. My only concern with the darker wood color (I fought for white, but compromised my ass off whether anyone admits it or not) was that it would darken the space too much. Thanks to the floor and the lighting, however, my concerns were abated. Of course, I'm saying that before having seen the rest of the cabinets installed…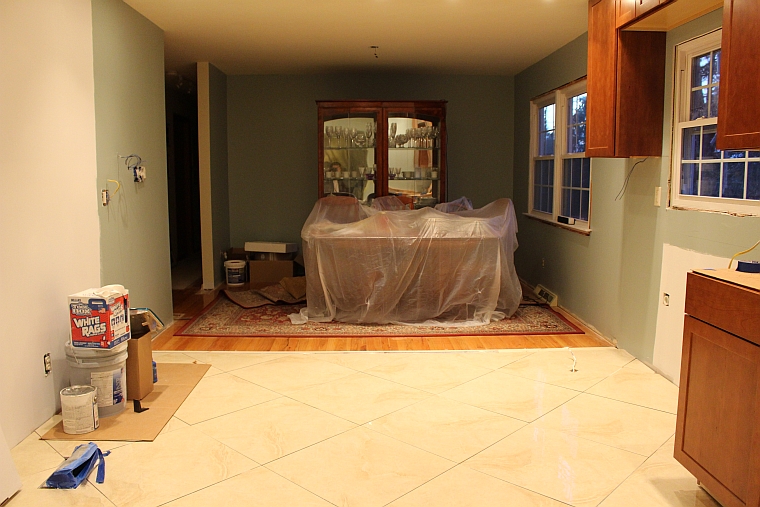 The way things look, however, is a jolt in the right direction, and though I still may have to visit Boston for a few more weekends, I feel like we're over the hump.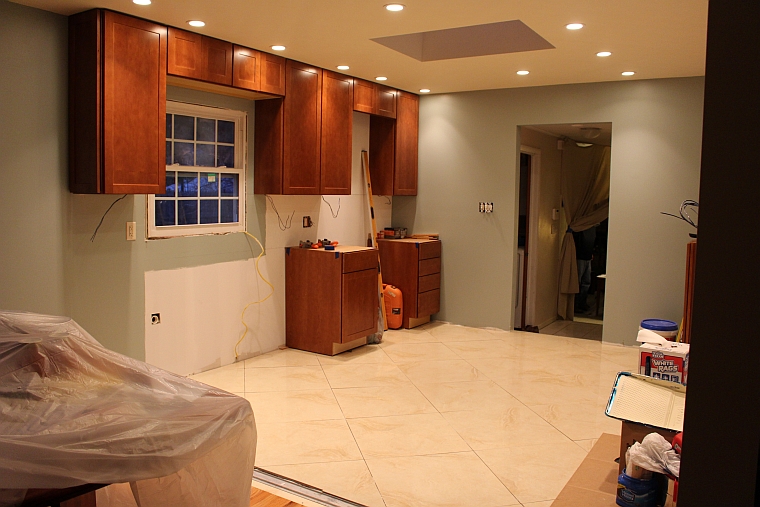 In a strange way, part of me will miss the planning and the in-between flux of construction. It's a nightmare and a headache and a dirty and dusty bit of work, but it carried with it the hope of what was to come. Once it's all done, that will be it. But then the cooking can begin, and the gathering of friends and family, and, finally, the warmth of a home centered around the kitchen.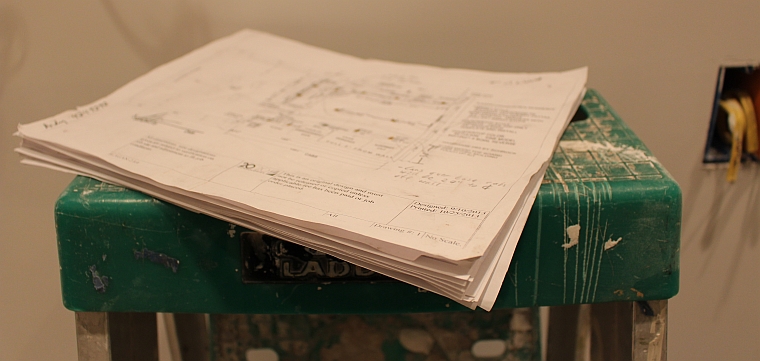 Back to Blog