It's easier to see our backyard menagerie of visitors in the winter snow. Like this little squirrel, munching on a piece of bread that Andy tossed out one winter. How these fluffy creatures survive the cold, I'll never know, but you rarely see a squirrel shiver.
Outside our bedroom window, a trail of bunny prints circles beneath the Wolf's eye dogwood tree. I watched one of the culprits hop along the poolside fence, disappearing into the snow and brush, the white blur of a puffy tail like some burst of smoky magic.
Peering out of the den, I see more trails, left by other rabbits and squirrels, and right up against the house a smaller set of prints that we can't quite figure out. It looks too small to be a squirrel, but too large to be a mouse. One of winter's mysteries.
I much prefer the summer, with its blazing banners of color, floating from butterfly bush to butterfly bush, carrying the sweet hope of nectar on its unfurling sun-kissed tongue.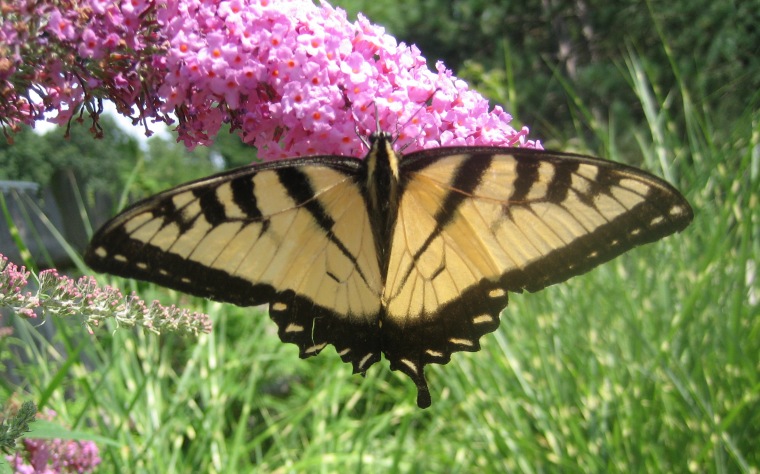 Back to Blog