'Hey!'
'What?'
'Listen…'
When you're 40, sometimes you have to do something to jolt your complacent, if contented, life into an exciting new realm. Or, in the case of coloring my hair, an old realm, from long ago (the 90's to be exact).
Once upon a time, I was big on the hair dye. In a single summer, I went from purple to red to blonde to brown to orange and back to black, so I've never been afraid to try a new do. In fact, changing up my hair has been an easy way to reinvigorate my spirit when things start to feel too stagnant. So when the merman craze began sweeping the nation this summer, I was both captivated and challenged by the notion that I might return to such a colorful carriage. Since I've never been blue, or aqua, I decided that might be the route to go. No, I decided that it was the ONLY way to go.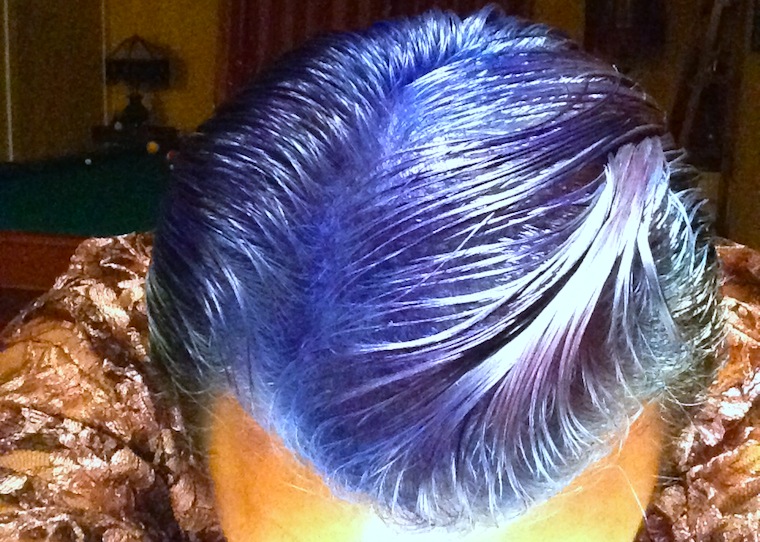 The plan went into motion as summer was at its zenith. That meant pool play was at its wettest too, and chlorine and sun are not the friends of freshly-dyed hair, so I made plans for the tail end of the season. I also got in touch with Mike at Complexions, who helped design the color, the cut, and the appointment to make it all happen.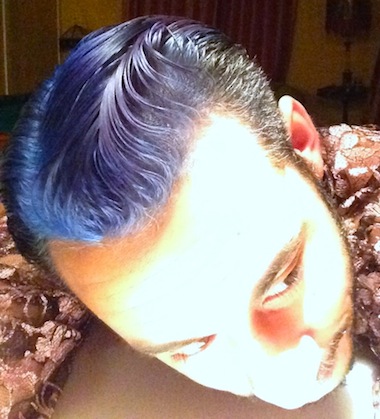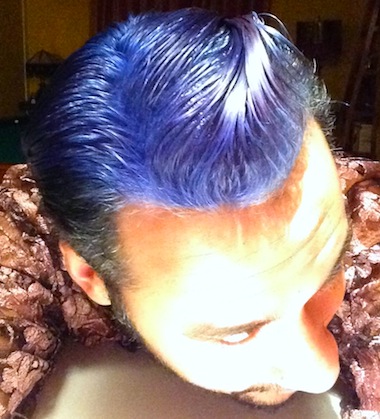 There was only one moment of hesitation on my part: after dying the top of my hair light blond, Mike had to dry it before applying the blue, and as it puffed up like the silken top of a corn cob, I wondered what on earth I had done. But like all moments that have simultaneously thrilled and terrified me, I bristled with the excitement of a new adventure, the wonderful sensation of still being able to surprise and scare myself, even at this mid-to-late stage of the game.
Fortunately, I was in good hands with Mike, and after the blue went on, and then the aqua, my merman dream was soon realized. I looked in the mirror, still myself, but with a tinge of blue, a tinge of new, a tinge of something that reminded me of the guy once mistaken for a clown at Ponderosa. But no more tears.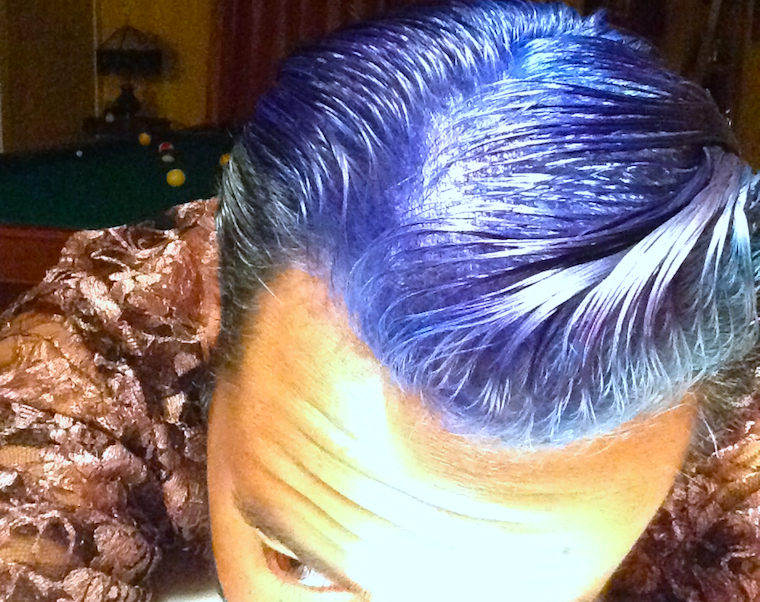 Back to Blog