Mention 'manscaping' and you have an instant extra two or three visitors just on the prowl for a bit of innocent smut. Sorry for the perverted ploy, but I wanted to point out the repopulated posts I've been working my perky ass off for this whole weekend. (One man's shave is another man's cheap promotional stunt. Besides, there are still some who haven't checked out The Galleries yet…)
Earlier I mentioned (and listed) the Archives for November 2011, December 2011, January 2012, and February 2012.  I've since added two more months that have some bang-up material, and it's a neat look back at what was happening exactly a year ago.
September 2011 found a travel-filled month expounding upon adventures in Las Vegas, NV and Washington, DC (that White House peeing incident), along with a call for Anderson Cooper to come out (now rather quaint, and I suppose I owe him a follow-up letter), as well as my virgin spa experience.
October 2011 was filled with some memorable moments as well, including some theater reviews, my first Awards Dinner (and its accompanying overdose on plaid), and a preview of Michael Phelps and his Speedo. A couple of cocktail recipes round out last year's Fall season, so please take a look and see how it compares to what is about to come.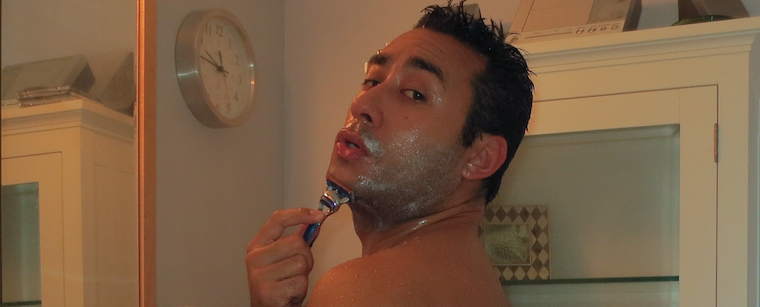 Back to Blog