One city that the Delusional Grandeur Tour will NOT be visiting is Las Vegas. Though several pages of the Tour book were shot on location there, I do not enjoy the city in the least. It had some good points: for a hotel worshipper like myself it was a treat to visit the ornate lobbies and extensive grounds of some of the finer hotels (even if they were miles apart and one had to trek in 110 degree heat to get there). The Wynn and Encore were two of my favorites – even more-so than the Bellagio and the Venetian. On my last day in the sinful city, I spent much of my time roaming the hallways of the former, and winding down my trip with a quiet cocktail at the relatively hidden Parasol Lounge.
This secret gem was lit by the bright afternoon sun, but offered shady respite (in fitting fashion given its namesake). Enormous parasols in rich jewel tones hung overhead, and one descended in a curving escalator to reach the secluded space. Had I discovered the place earlier in my stay I might not have ever left it. Perhaps it's better that I didn't.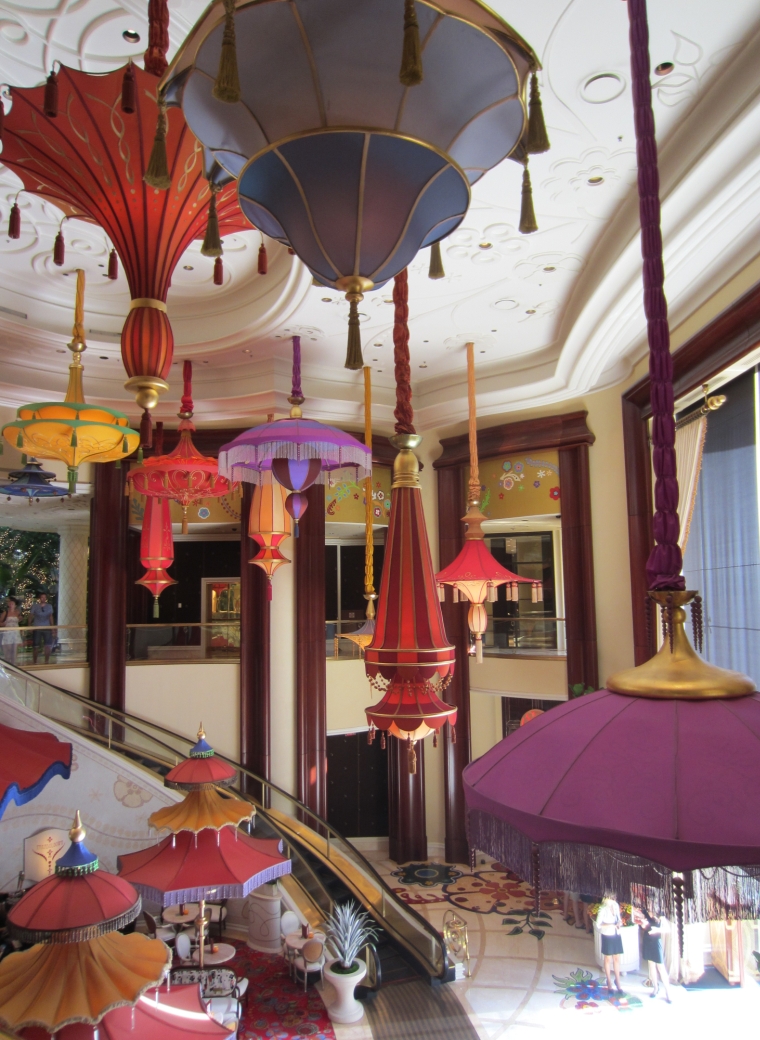 There are surely ways to make Las Vegas magical, but I didn't have enough money to find them. Instead, I found sanctuary from the heat beneath a bunch of parasols.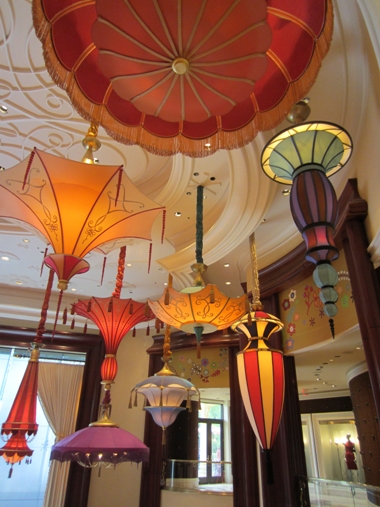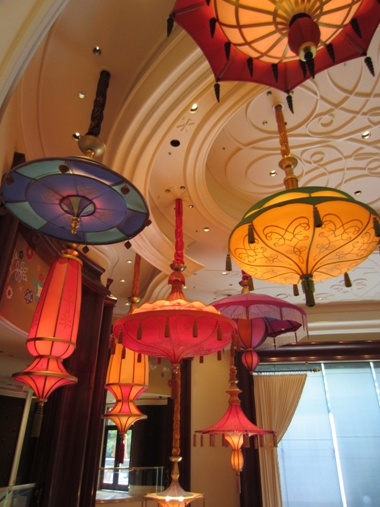 Back to Blog