Sparkling across the swirling water of the pool, the sun slants down in the afternoon sky. The day has turned warm, and after working on the lawn and the garden the sweat was rolling down my back. Andy had heated the pool to a comfy 84 degrees, but instead of my customary dive I slowly made my way down the ladder into the shallow end, like I used to do as a kid.
There are two popular ways to enter a pool: stepping gingerly into the water inch by inch, or jumping right into the deep end, immediately submerging yourself. The latter is generally said to be easier to do when entering cold water. The slow and excruciating method of trying to gradually adjust and get comfortable as you painstaking lower yourself into the water is, in my mind, just a way to prolong the discomfort.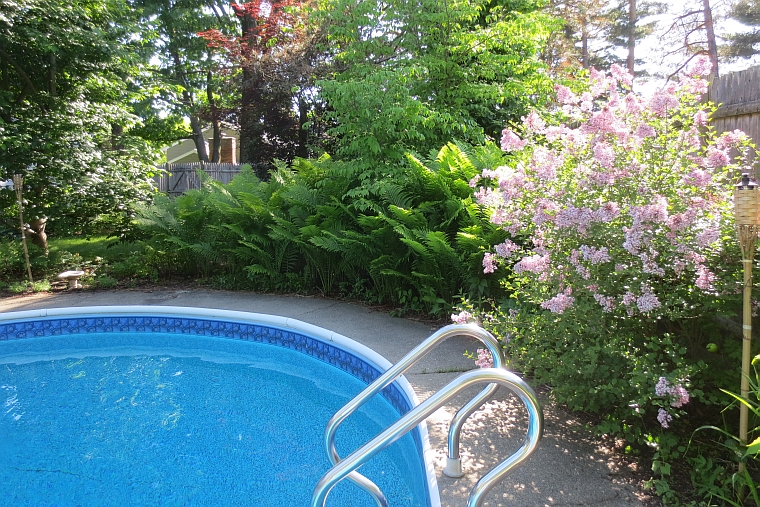 On this day, however, and into this warm water, the slow entry is pleasant. Easing my body beneath the surface, I am soon enough immersed in summer again, and as I push off into the deep end, I feel the weightless joy of floating at last.
It was a long winter, and I'm glad it's over.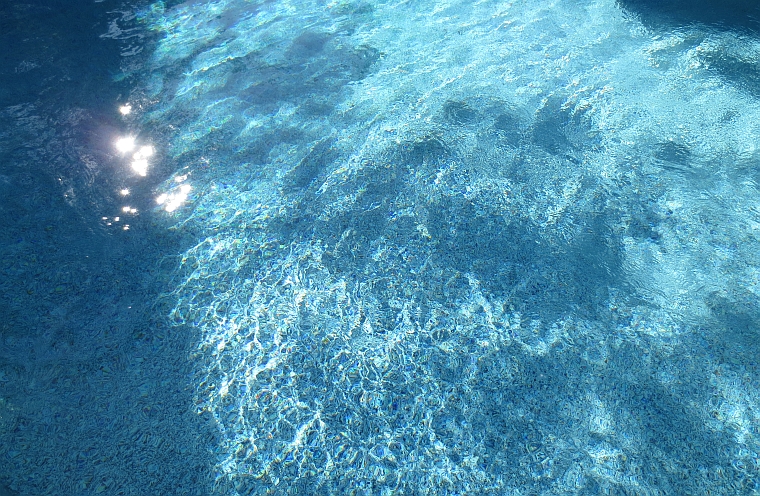 Back to Blog